Republican Governor Hogan Urges Trump to 'Move On,' Says 'This Election Is Over'
Larry Hogan, the Republican governor of Maryland, on Tuesday said that the country needs to "move on" from the 2020 presidential election.
"I think most people realize that this election is over," Hogan said during a press conference. "It's really dangerous, I think, in the middle of this pandemic, this economic collapse, people dying across the country, to not know if we're going to have a transition."
When asked about President Donald Trump's refusal to concede and begin the transfer of power to Democratic President-elect Joe Biden, Hogan said, "I think most people realize that this election is over."
"Is the old coronavirus taskforce going to be making decisions? Is the new one?" he asked rhetorically. "There's no transition. How long is this going to go on with no seamless package getting done, with no additional virus relief... you know, It's crazy. We've got to move on."
Hogan also commented on Trump's re-election campaign filing lawsuits in several states, alleging that thousands of votes were fraudulent. The Trump campaign has argued that illegal votes should be thrown out before the states certify their election results in December, potentially changing the election's outcome in Trump's favor.
"I think if the President and his team have real evidence of widespread voter fraud they should come forward with it," Hogan said. "We have legal processes for a reason. They can be challenged, they have every right to do that."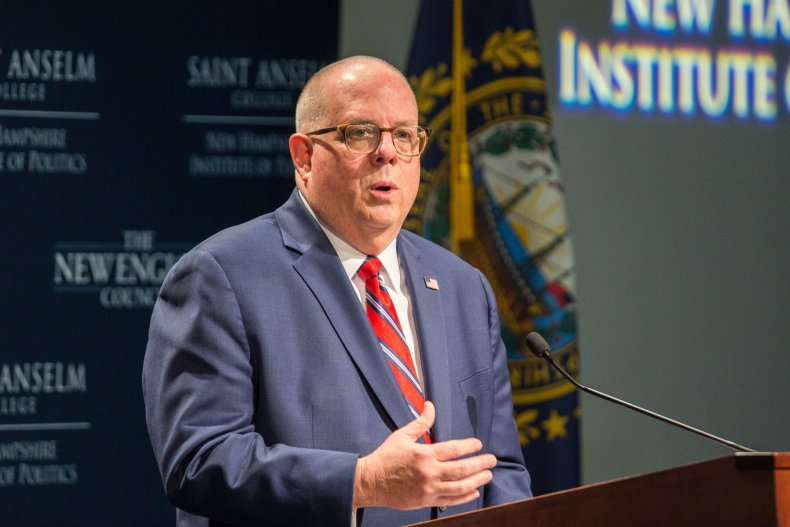 However, Hogan said that he personally hasn't seen any evidence of widespread fraud nor anything that would change the outcome of the election.
"This is the way it works in America," Hogan said. "We cast the votes, we count the votes and we live with the results."
Hogan claims to have been the first statewide Republican leader to congratulate President-elect Biden on his victory. He mentioned that other former Republican elected officials such as former President George W. Bush, former New Jersey Governor Chris Christie and former congressman Rick Santorum had all congratulated the president-elect as well.
The Maryland governor said he considers Republican efforts to cast doubt on the election or delay the transfer of power to Biden as "a mistake."
"I think it's a mistake for the country, it's a mistake for the Republican Party and, especially as we have the senate hanging in the balance in two runoff elections in Georgia, doing anything to tarnish the brand and ... cost us votes is a pretty, pretty significant thing," Hogan concluded.
Newsweek contacted the Trump campaign for comment.