Republican Governor Larry Hogan Criticizes Trump's Remarks About George Floyd Protesters, Cites Own Experience in Baltimore
Maryland's Governor Larry Hogan, a Republican, criticized President Donald Trump's remarks about demonstrators protesting the death of George Floyd, citing his own experience back in 2015 when Black Lives Matter protests rocked Baltimore.
"I think one of the most important things that a leader can do right now, and I went through this in 2015 during the riots in Baltimore. One of my primary focuses was to try to lower the temperature," Hogan said. He then said that Trump's tweets "are not helpful, it's not lowering the temperature."
"It's sort of continuing to escalate the rhetoric and I think it's just the opposite of the message that should have been coming out of the White House," the GOP politician said.
Newsweek has reached out to the White House for comment.
Hogan made similar remarks on Friday, criticizing Trump's response to protests in an interview with NBC News' TODAY. The Maryland governor said "inciting things and inflammatory rhetoric isn't going to help."
"I do believe you've got to have law and order, that you've got to stop the burning and looting, but inciting violence with Twitter is not the way to go about it," he added.
Protests have spread across the U.S. after the death last Monday of Floyd, a black man, after he was detained by police in Minneapolis for allegedly attempting to use a counterfeit bill. A video of the incident went viral online, showing white former police officer Derek Chauvin pinning his knee on Floyd's neck for nearly nine minutes. Floyd yells repeatedly "I can not breathe," and onlookers voice concern and urge the officer to stop.
Chauvin and three officers involved in the incident have been fired from the Minneapolis police force. Chauvin was charged with third-degree murder for Floyd's death.
While Trump has expressed his condolences and support for Floyd's family, he has also drawn substantial criticism for several tweets which many interpreted as calling for violence against demonstrators.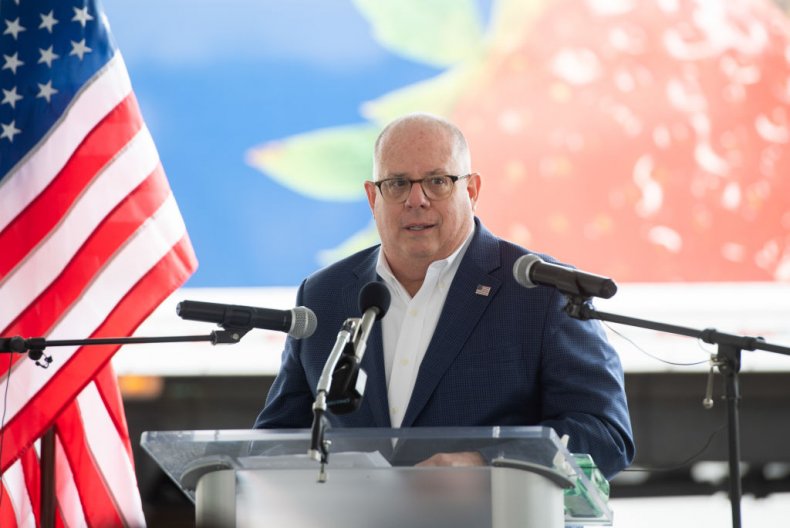 On Friday, the president controversially tweeted: "when the looting starts, the shooting starts," in response to vandalism and looting that took place in Minneapolis amidst the demonstrations over Floyd's death. Many were quick to point out that the phrase came from the Civil Rights era and was used by a white police chief to encourage violence against black protesters. Twitter took the extraordinary step of flagging the president's post with a warning, stating that it violated its rules against glorifying violence.
Trump later attempted to walk back the tweet, saying that he did not know the racist history. He also said that he was trying to warn those looting that they could be harmed if they continued, not making a threat.
Then on Saturday, Trump tweeted praise for Secret Service agents guarding the White House as protesters demonstrated outside. The president wrote that the protesters would "have been greeted with the most vicious dogs, and most ominous weapons" if they had managed to breach the fence.