Republican Mayor Who Told Parkland Shooting Survivor David Hogg to 'Eat It' Faces Recall Election
The mayor of small city in Maine could be removed from office after appearing to mock David Hogg, an 18-year-old gun control activist and one of the survivors of February's mass shooting in Parkland, Florida.
Nick Isgro, a Republican, was reelected as the mayor of Waterville, Maine in November. In April, Isgro wrote "Eat it, Hogg" on Twitter in response to news that FOX News had thrown their support behind one of their anchors, Laura Ingraham, who faced an advertiser boycott after appearing to taunt Hogg.
RELATED: Pro-Trump troll shoots up David Hogg effigy with assault rifle, gets banned from Twitter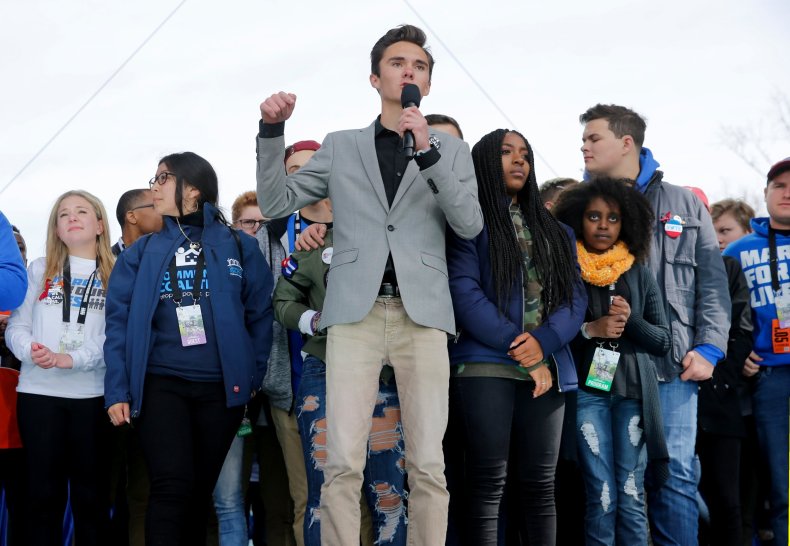 The recall effort is being led by former Waterville mayor Karen Heck, according to a report in the Kennebec Journal. Heck is a Democrat. Isgro described the effort to recall him as being orchestrated by "dark money funded outsiders" in a statement on his Facebook page.
"It appears that outside special interest groups spending thousands of dollars — while colluding with well-connected political elites and the local press — allegedly turned in enough signatures to have a vote to repeal our accomplishments and repeal local control of Our City," he wrote.
The activism of the Parkland shooting survivors has touched a nerve in conservative circles, and Hogg has been the subject of derision from supporters of gun rights.
Hogg circulated a petition on Sunday backed by the activist group MoveOn.org, which called for Vice President Mike Pence to cancel his appearance at the National Rifle Association Convention in Dallas on Friday. Hogg and other gun control activists highlighted what they perceived to be the hypocrisy of that organization's prohibition of weapons at the event.
President Trump will also address the convention on Friday. It will be the fourth consecutive year that Trump has spoken before the NRA.