Republican Rep Says Pelosi Stuffed Bill With 'Pork,' Hindering GOP Support for $2,000 Checks
Republican Colorado Congressman Ken Buck claimed House Speaker Nancy Pelosi packed the COVID-19 relief bill with "pork," hampering GOP backing for $2,000 stimulus payments rather than $600.
"Nancy Pelosi gave the members of the House just a few hours to read six thousand pages of legislation, she did that because she had stuffed this bill full of pork," Buck said on Fox & Friends on Saturday.
The congressman noted the COVID relief bill included funding for two new women's history museums, social engineering programs in Pakistan, and a panel to examine a succession to the Dalai Lama.
Buck added that the excess outside of the relief bill was hindering overwhelming congressional Republican support.
When asked if he believed the GOP would support the bill if Pelosi separates the excess "pork" from the relief bill, Buck said: "If Nancy Pelosi does that she'll get overwhelming Republican support."
"She'll certainly have my support, but just to add a $2,000 payment instead of a $600 payment to the pork that's in the bill is just unacceptable," Buck added.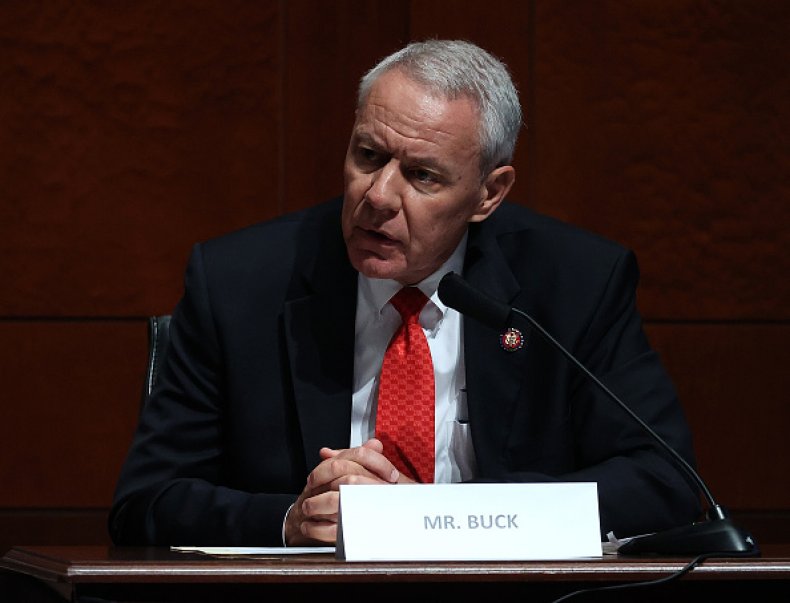 Congress approved a $900 million relief package after months of deadlock negotiations. However, President Donald Trump refused to approve it, calling the bill a "disgrace" last week. The president then demanded the next round of checks be increased to $2,000.
"I simply want to get our great people $2000, rather than the measly $600 that is now in the bill," Trump tweeted Saturday. "Also, stop the billions of dollars in pork."
House Republicans voted down the proposals to increase the next round of payments to $2,000 in a Christmas Eve session, as Democrats also blocked Republican attempts to cut foreign aid from the $1.4 trillion federal spending bill the relief package is attached to.
A final vote to raise the stimulus package to $2,000 is scheduled for Monday.
As Congress continued its debates, an estimated 12 million Americans are set to lose jobless benefits, including those relying on the Pandemic Unemployment Assistance which made unemployment insurance available to self-employed, freelancers and gig workers, among others who don't typically qualify for unemployment.
Many Americans are also facing possible eviction, as protections under the previous COVID-19 bill are set to expire at the end of 2020.
In a statement, President-elect Joe Biden urged the bill to be signed as soon as possible as the moratorium on evictions is scheduled to expire in under a week.
"Delay means more small businesses won't survive this dark winter because they lack access to the lifeline they need, and Americans face further delays in getting the direct payments they deserve as quickly as possible to help deal with the economic devastation caused by COVID-19," said Biden. "This bill is critical. It needs to be signed into law now."
A federal shutdown will also be activated if the $1.4 trillion government funding bill is not signed by midnight on Tuesday.
Newsweek reached out to Buck and Pelosi's office for comment.