Republican Senator Susan Collins Breaks With Trump, Vows to Overturn 'Discriminatory' Roll Back of LGBTQ Protections
Republican Senator Susan Collins of Maine has criticized President Donald Trump's decision to roll back nondiscrimination protections for LGBTQ people in health care and vowed she would work to overturn the move.
As the LGBTQ community celebrated Pride Month, the Trump administration on Friday announced its intention to end an Obama-era regulation banning health care and health insurance discrimination against transgender patients. The rule, which the Trump administration had been working on for more than 12 months, also came on the four-year anniversary of the Pulse shooting that left 49 people dead at a gay nightclub in Orlando, Florida.
Collins on Sunday joined the slew of LGBTQ rights groups in condemning the new rule to abandon the transgender protections in the Affordable Care Act (ACA). "The Trump Administration's decision to eliminate protections for transgender patients is simply wrong. I'll work to overturn this discriminatory policy," the GOP senator tweeted.
Newsweek reached out to the White House for comment. This story will be updated with any response.
Section 1557 of the ACA "prohibits discrimination based on race, color, national origin, sex, age or disability in certain health programs and activities." In 2016, the Obama administration redefined sex discrimination to include termination of pregnancy and gender identity, defined as "one's internal sense of gender, which may be male, female, neither, or a combination of male and female."
The Department of Health and Human Services on Friday announced that the move to eliminate "certain provisions of the 2016 Rule" had been finalized and will go into effect by mid-August. HHS will enforce Section 1557 by returning to the government's interpretation of sex discrimination by the plain meaning of the word "sex" as male or female, according to a press release by the department.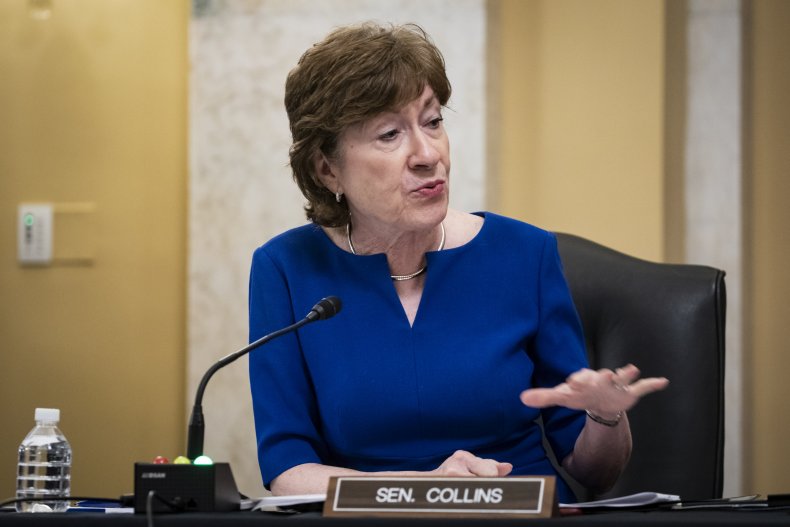 "HHS respects the dignity of every human being, and as we have shown in our response to the pandemic, we vigorously protect and enforce the civil rights of all to the fullest extent permitted by our laws as passed by Congress," said Roger Severino, director of the HHS's Office for Civil Rights. "We are unwavering in our commitment to enforcing civil rights in healthcare."
After the HHS's announcement, several rights groups quickly rebuked the move. The American Civil Liberties Union said the decision will cost lives, while the National Center for Transgender Equality called the Trump administration "heartless."
The Human Rights Campaign (HRC) expressed their intention to challenge the rule change in court. "We cannot and will not allow Donald Trump to continue attacking us," HRC President Alphonso David said in a statement.
"Today, the Human Rights Campaign is announcing plans to sue the Trump administration for exceeding their legal authority and attempting to remove basic health care protections from vulnerable communities including LGBTQ people."
Proponents of the new rule argue that it would lessen confusion surrounding the legal definition of "sex discrimination," according to NPR.
Collins' remarks comes nearly two weeks after she criticized the president's administration, along with several other Republicans, after tear gas was used on peaceful protesters between St. John's Church and Lafayette Park in Washington D.C.
"It was painful to watch peaceful protesters be subjected to tear gas in order for the president to go across the street to a church I believe he's attended only once," she said earlier this month.
Prior to the Lafayette incident, Collins announced her decision not to accompany Trump on his June 5 visit to Maine. The state's only GOP senator told Maine Public Radio that she intended to stay working in the Capitol. During his trip, Trump held a roundtable with fishermen and visited a factory that manufactures coronavirus tests.