Republican Spokesperson Says There's 'Quite a Few' Mussolinis In Democratic 2020 Field
Republican National Committee (RNC) spokesperson Elizabeth Harrington claimed on Wednesday that "quite a few" of the Democratic 2020 presidential candidates are basically the same as deceased Italian fascist dictator Benito Mussolini.
"I do see quite a few Benito Mussolinis in the Democratic field," Harrington said during an interview with Fox News host Harris Faulkner. Interjecting, Faulkner asked: "who?"
"And now it's about getting the trains to run on time in Hawaii because they're talking about banning airplanes in 10 years," the GOP spokesperson continued. "The Democrat is pushing a radical agenda. We're not going to turn far to the left in 2020. We're going to stick with the progress we've made," she insisted.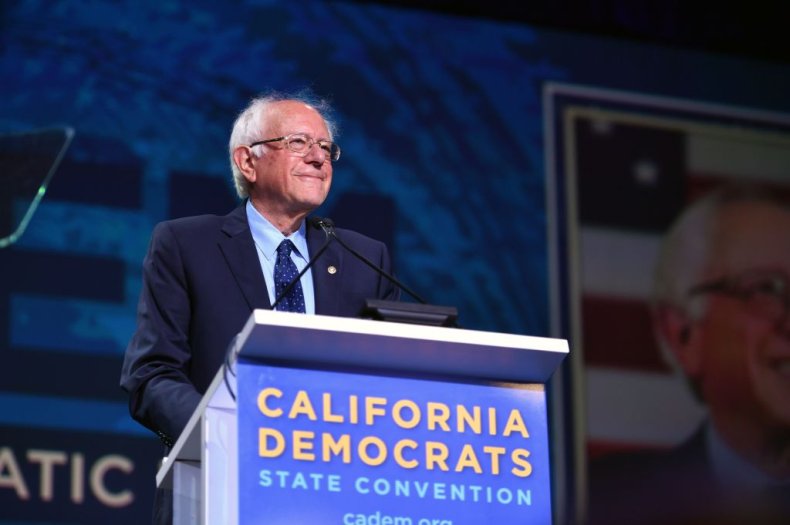 Faulkner responded, saying: "Well, I would imagine you'll get some pushback to any comparisons to Mussolini, but I do understand the socialism aspect of that."
Harrington, as Faulkner noted, was equating the progressive policies of many leading Democratic presidential candidates, and left-leaning members of Congress, with socialism. But Mussolini was expelled from the Italian Socialist Party in 1914, several years before he held political power. He went on to found fascism, a right-wing authoritarian and ultranationalist ideology that inspired the likes of Nazi Germany's Adolf Hitler. As the leader of his country, Mussolini ruled based on this fascist ideology, which was intended to oppose far-left politics.
While Senator Bernie Sanders of Vermont, who is seeking the Democratic Party's presidential nomination, identifies as a Democratic Socialist, many of the other 2020 candidates have rejected the label. Republicans, and some within the Democratic Party, have attempted to dismiss popular progressive policies–such as increasing taxes on the wealthy, providing healthcare for all Americans, making higher education affordable or free–as failed "socialist" ideas. But many of the proposals enjoy popular support from voters, according to national polls.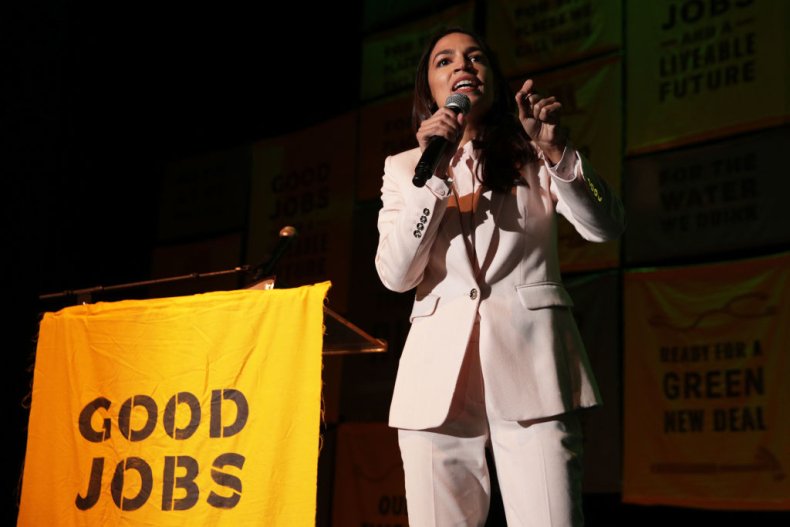 Republicans have particularly taken aim at the Green New Deal, which was put forward by Senator Ed Markey of Massachusetts and Representative Alexandria Ocasio-Cortez of New York. GOP critics have repeatedly, and inaccurately, claimed that Democrats are attempting to ban all cars, planes and even cows. In reality, the Green New Deal is a series of proposals that calls for drastically reducing greenhouse gas emissions while simultaneously creating millions of new, well-paying jobs and improving infrastructure across the country.
The proposal's text calls for "overhauling transportation systems in the United States to remove pollution and greenhouse gas emissions from the transportation sector as much as is technologically feasible, including through investment in zero-emission vehicle infrastructure and manufacturing; clean, affordable and accessible public transit; and high-speed rail." It does not suggest banning airplanes.
A poll conducted by the Yale Program on Climate Communication and the George Mason University Center for Climate Change Communication, which was published in December, found that 92 percent of Democrats and 64 percent of Republicans supported the Green New Deal plan.