Republican Strategist Says It Could Be a 'Generation' Before GOP Wins Back Minority Support
Republican strategist Rick Tyler said it could be a "generation" before the Republican Party has a chance of "winning back" minority voters.
The former adviser to Texas Sen. Ted Cruz told MSNBC on Monday that the GOP had done a "really bad job" of recruiting minority members, and argued it was "just a matter of time" before states and House districts had minority-majority populations.
He also said he did not believe there was a Republican Party left, suggesting it had been supplanted by Trumpism.
Asked if he was concerned about the diversity of the Republican Party in a Kasie DC segment on the 2020 House race, Tyler said: "I was concerned about the Republican Party's recruitment of women and minorities. But I'm less concerned about the Trump party, because I don't believe... there is a Republican Party left.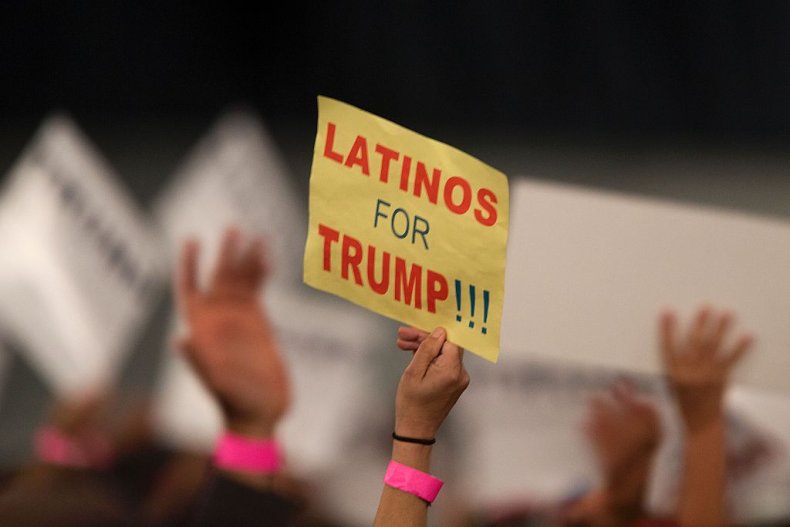 "If you want to talk about the Republicans as they exist today: if you don't recruit minorities and you don't recruit women, it's just math, it's just a matter of time before those minorities become majorities, or at least you'll have minority-majority populations in many states and many districts."
He went on to argue that the GOP had done "a really bad job" of making the party attractive to Latino and African American voters.
"I think we've had such a setback it may be a generation before Republicans have a hope of winning back them if we can ever reconstitute Republicanism," he said. "Because we don't have Republicanism anymore, we have Trumpism."
Newsweek has contacted the Republican National Committee for comment and will update this article when a response is received.
Tyler's comments came a week after former GOP Rep. Charlie Dent said the party was on a "demographic death march" and faced being "wiped out" in America's suburbs.
His remarks also followed the August retirement announcement by Rep. Will Hurd, the Republican Texas Congressman and only African American member of the House GOP.
Polling data suggests the GOP will face some difficulty winning over minority voters in 2020, with just 25 percent of Latinos saying they would back President Donald Trump at the polls, according to a Telemundo survey.
The network further found that just under two thirds (64 percent) of Latino voters would seek to replace the commander-in-chief with his Democratic challenger.
Further polling published by Third Way and the Joint Center on Monday, and reported by Axios, found that more black Americans were planning to vote in 2020 compared to 2016, as most said Trump's election had emboldened racists.