Ex-GOP Rep. Says Republican Party on 'Demographic Death March' With Embrace of 'Trumpism'
A former Republican congressman has warned the party is walking a "demographic death march" and faces being "wiped out" in American suburbs as a result of "Trumpism."
Ex-Pennsylvania Rep. Charlie Dent told CNN on Monday that GOP leaders were "creating problems" for the membership by "fully embracing Trumpism" for their own advantage. He also said that the party needed to have a debate about what it looks like when President Donald Trump leaves office.
Dent's comments come as Republican leaders in both the Senate and House have rallied around Trump following his impeachment on December 18.
Senate Majority Leader Mitch McConnell made it clear how GOP congressmen would respond to any impeachment trial, telling reporters he was "not an impartial juror" and slamming the process as a "political exercise."
Republican House Minority Leader Kevin McCarthy has also labeled the impeachment proceedings against President Trump a "coup" orchestrated by top Democrats, and taken similar lines to the commander-in-chief on the inspector general report.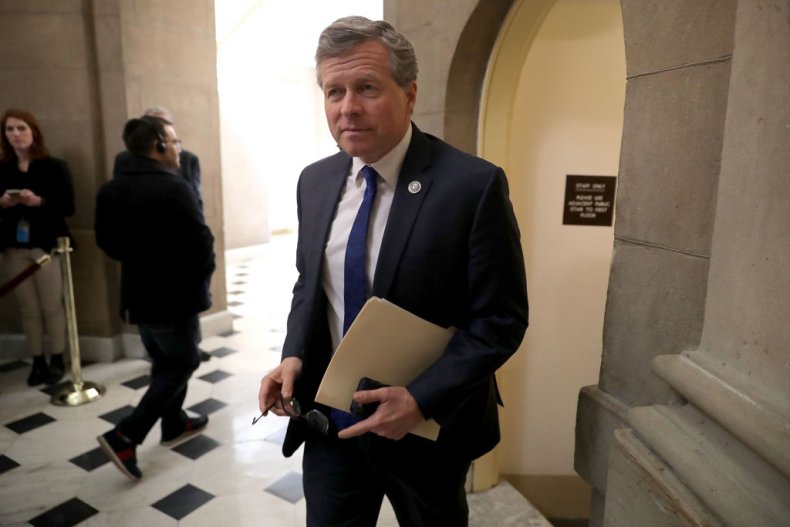 Speaking to CNN Monday, Dent said it was "clear" to him that Republican leaders had gone "full in" with President Trump.
"They see it to their advantage to be closely embracing him," the ex-GOP Rep. said. "And now I think by so fully embracing Trumpism, they're creating problems for their own members, particularly in the suburbs."
He went on to argue that Trumpism was "not playing well" in the American suburbs, adding that the GOP was getting "wiped out" in those areas.
Dent continued: "The real debate Republicans need to have someday is what is this party going to look like after Donald Trump? Is Trumpism going to die when Trump leaves office?
"This whole notion of nativism, isolationism and protectionism—loyalty to a man... is this party going to get serious about halting this demographic death march that is on right now?"
The former congressman then said the GOP needed to be more "socially tolerant," pro-free market and engaged "constructively" on the world stage.
Newsweek has contacted the Republican National Committee for a response to Dent's remarks, but did not receive a response by time of publication. Dent's claim the Republican Party is being "wiped out" in suburbs follows losses in November state elections, including the Kentucky gubernatorial election.
Former Republican Gov. Matt Bevin lost his post in Kentucky to Democratic challenger Andy Beshear by 5,150 votes—partly thanks to falling support in the suburbs of Cincinnati.
The Campbell County suburb voted almost 52 percent for Beshear while neighboring Kenton County elected the Democrat with 49 percent of the vote. When Trump stood for election in 2016, the counties voted 59 percent and 60 percent for the president respectively.