Republican Who Wants Congress to Overturn Trump Loss is Quietly Courting GOP Senators
The House Republican leading a longshot endeavor for Congress to overturn President Donald Trump's election loss has found several sympathetic ears among his GOP colleagues in the Senate.
Rep. Mo Brooks (R-Ala.), who plans to officially contest the Electoral College certification of President-elect Joe Biden's win on Jan. 6, told Newsweek on Wednesday that he was "invited" earlier this week to meet with a group of Republican senators, just one of whom he needs to force a congressional vote on his challenge to the election results.
No GOP senator has yet been willing to publicly join Brooks' crusade—a journey that would almost certainly fail, given Congress' political makeup—even as the endeavor gains steam among Republicans in the House.
But the invitation, from GOP senators who have left the door open to the possibility of helping Brooks, represented a willingness to entertain an extraordinary move to potentially launch a formal challenge.
"They are mulling it over... They had some questions, I had some answers," Brooks said of his talks with Republican senators. He declined to provide details about the content of the meeting, other than that there were more than half a dozen members present.
"In my judgment," he continued, "it is their right to announce their decision—when they make it—and to announce it in the manner that they want to announce it."
Sen. Ron Johnson (R-Wis.), one of many Republicans on Capitol Hill who have yet to acknowledge Biden's win, confirmed to Newsweek on Wednesday that Brooks attended their Senate Republican Steering Committee meeting this week, a conservative group that is led by Sen. Mike Lee (R-Utah).
"I was in the room. We listened to each other," Johnson said, also declining to divulge details of the private conversation.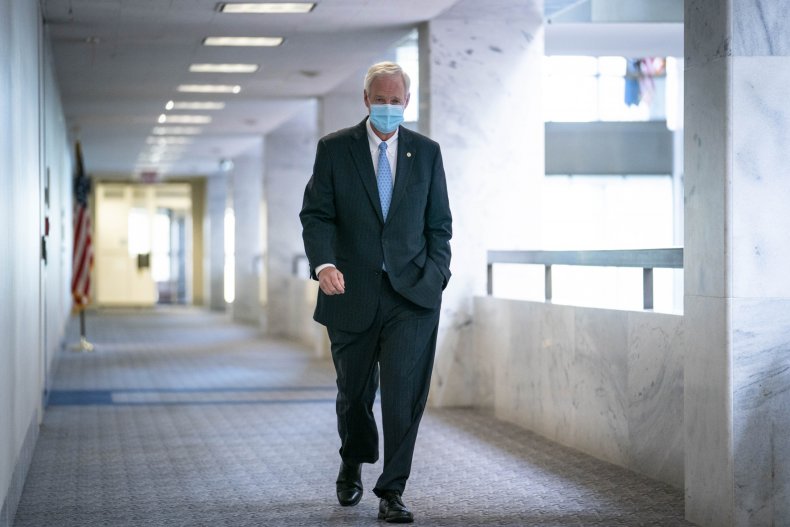 Lee's office did not respond to Newsweek's request for comment or about his stance on contesting Biden's win.
The Washington Post first reported late Wednesday night of the meeting's existence.
Johnson would not address whether he is willing to contest the certification, saying that he is currently focused on an election integrity hearing he has teed up for next week before the powerful congressional panel he oversees, the Senate Homeland Security and Governmental Affairs Committee.
"I'm going to concentrate on using this hearing to examine whatever irregularities haven't been explained by the time we have the hearing that are significant," Johnson said. "We need to focus on that first. I'm not at a point where I would take any action."
Ted Cruz (R-Texas) also dodged the question, and said he wouldn't offer a concrete stance until the Trump campaign and Republicans exhaust all of their legal efforts.
"There's still multiple lawsuits that are ongoing, and the litigation needs to conclude," Cruz told Newsweek Wednesday.
The New York Times reported on Tuesday that Trump asked Cruz to represent him before the Supreme Court in a suit brought by Texas and 17 attorneys general of Republican-led states to overturn the election. Cruz previously announced that he agreed to argue the lawsuit filed by the Trump campaign to overturn the results in Pennsylvania, but the Supreme Court declined to hear the case in a 9-0 decision.
Cruz has appeared before the U.S. Supreme Court nine times.
Republican leadership in the Senate has made clear that the idea of Congress successfully reversing Trump's loss is not only out of the realm of possibilities, but that contesting the official Electoral College certification is neither an effort they support nor is it helpful to American democracy.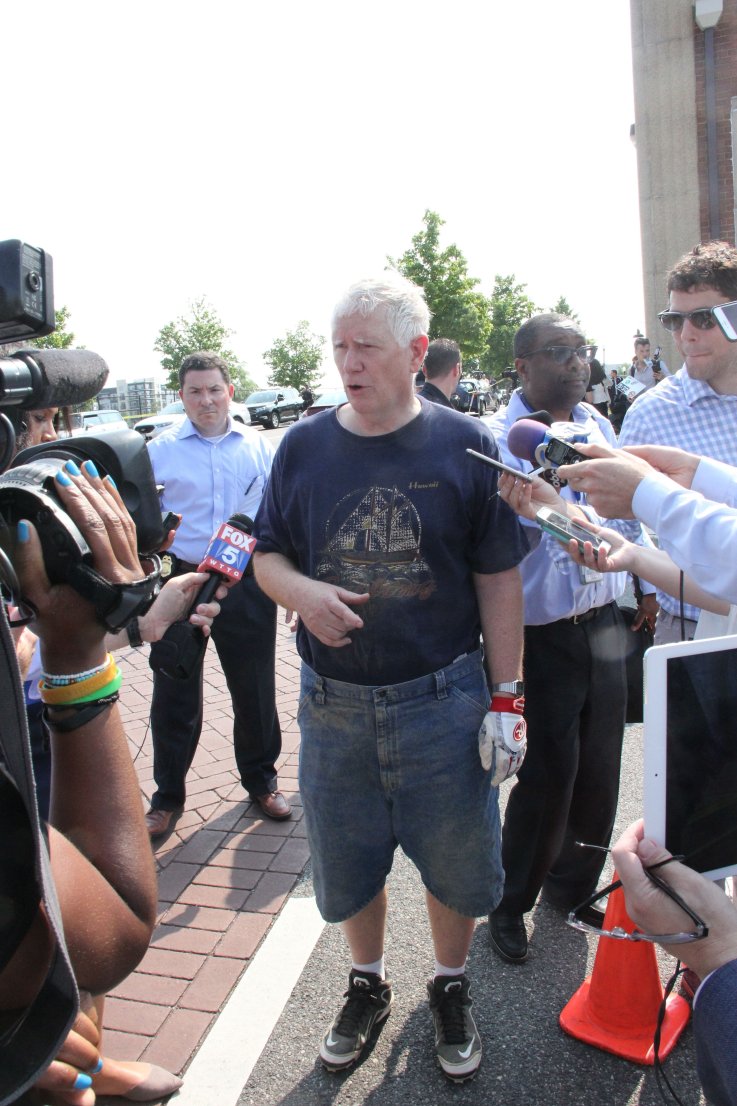 Rep. Mo Brooks (R-AL) speaks to the media near the crime scene of an early morning shooting in Alexandria, Virginia, June 14, 2017.
THOMAS WATKINS/AFP/Getty
Sen. John Cornyn (R-Texas), a leadership member, questioned the wisdom of taking such a drastic step.
"That's a pretty wild idea," he told Newsweek last week.
"Our country has to have confidence in the electoral process," added Sen. Mike Rounds (R-S.D.). "It does not sound to me like that would add any credibility to our electoral process."
Senate Majority Whip John Thune (R-S.D.), the chamber's No. 2 member, told reporters Wednesday that for him, the election is all but over once the Electoral College votes next week.
"I don't know that [Trump's] ever going to concede. I think the Electoral College obviously brings some finality to this," Thune said. "And I think that, with all the kind of tumult and swirl we've had for the past several weeks, it'll be good to get things settled down."
"My expectation, certainly," Thune added, "is that once the Electoral College finishes the process, it's onto next year."
But over in the House, Brooks suggested the support from GOP colleagues was the polar opposite scenario, with potentially more members willing to contest states' results than the number of states they plan to challenge.
"Quite frankly, we might have to toss a coin or draw straws for the different states," Brooks said. "We have so many people that are wanting to do it."
Brooks, a conservative fifth-term lawmaker, has made similar election fraud claims as Trump and those within his orbit have made for weeks, despite no evidence of widespread voter fraud—a conclusion even supported by Attorney General William Barr.
Yet Brooks, as well as the president as his allies, have offered no signs they plan to give up anytime soon.
"This is an organic matter," he said. "It all comes down to whether the American people want to stop voter fraud and elections theft."