Republicans Alienating Women Voters Ahead of Midterms With Kavanaugh Debacle, Analysts Warn
As many top Republicans stand by and defend Supreme Court nominee Brett Kavanaugh amid allegations of sexual assault, analyst have warned they will see a backlash, particularly from women, during the upcoming midterm elections.
"The emotions surrounding this have been extremely high, and most Republicans are on record already showing they wanted to go forward with a vote. Those things can't be walked back," Grant Reeher, a professor of political science at Syracuse University's Maxwell School, told The Hill in an article published September 29.
Reeher said he doubted Senator Jeff Flake's (R-Ariz.) last-minute push for an FBI investigation would be enough to placate angry voters.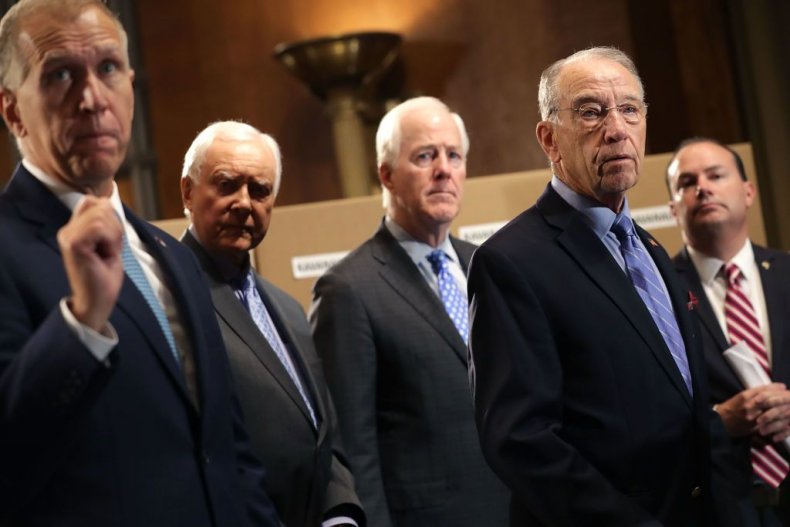 "Women are not going to forget what happened yesterday; they are not going to forget it tomorrow, and not in November," Karine Jean-Pierre, a senior adviser and national spokeswoman for the progressive group MoveOn, said September 28, according to the Washington, D.C., newspaper.
On Friday morning, protesters chanted "November is coming!" as they demonstrated in the hallway of the Senate as the Republicans controlling the Judiciary Committee chose to move forward with Kavanaugh's nomination despite the testimony of Dr. Christine Blasey Ford, Mic reported.
"Democratic enthusiasm and motivation is going to be off the chart," Stu Rothenberg, a nonpartisan political analyst, told the news site. "People are saying it's already been high; that's true. But it could be higher, particularly among swing women voters in the suburbs and younger voters, 18- to 29-year-olds, who, while they don't like the president, often don't vote."
Even before Ford's public testimony detailing her allegations of sexual assault against the Supreme Court nominee, analysts suggested a backlash could follow if Republicans pushed forward with the confirmation.
"This has become a muddled mess for the GOP," said Michael Steele, former chairman of the Republican National Committee, early last week, according to NBC News.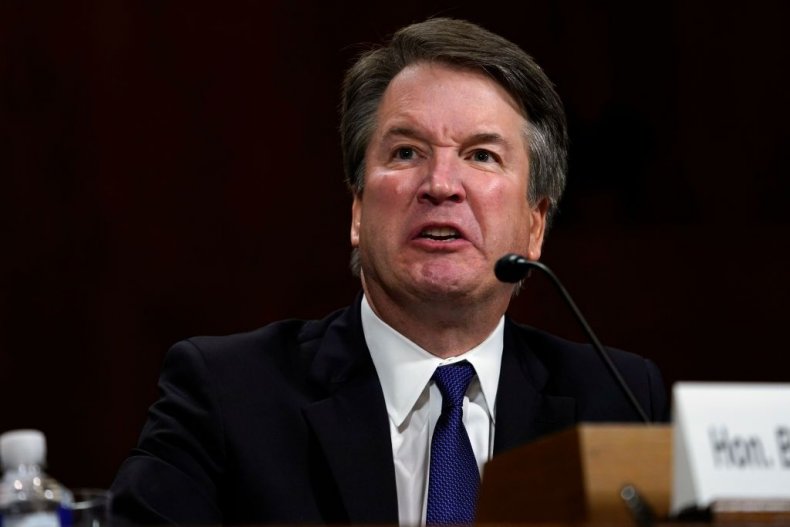 "It's just not about the committee vote or the final vote or whether Kavanaugh is put on the bench. It's also about the way Republicans have handled this and how they have treated her," Guy Cecil, director of Priorities USA, a group that helps elect Democrats, pointed out to the news channel.
However, Americans appear divided over whom to believe in the wake of Ford's and Kavanaugh's testimonies. A new poll from YouGov showed that 41 percent of respondents definitely or probably believed Ford's testimony, while 35 percent said they definitely or probably believed Kavanaugh. Additionally, 38 percent said they thought Kavanaugh had probably or definitely lied during his testimony, while just 30 percent said the same about Ford.
After the push from Senator Flake, the FBI is investigating the allegations brought forward by Ford and at least one other accuser, Deborah Ramirez, The Guardian reported. Ford testified before the Senate Judiciary Committee under oath last week that Kavanaugh drunkenly assaulted her when he was 17. Ramirez said the Supreme Court nominee exposed his genitals to her at a party during their time studying at Yale in the 1980s.