Republicans Round on Andrew Cuomo over Alleged Nursing Home COVID Cover-up
Top Republican officials have hit out at New York Governor Andrew Cuomo after his administration allegedly covered-up the scale of COVID-19 deaths in nursing homes over fears that the data would be used against them by federal investigators.
Gov. Cuomo's aide Melissa DeRosa told Democratic lawmakers on a two-hour private call that the state administration "basically froze" after former President Donald Trump's Department of Justice asked for data related to coronavirus-related nursing home deaths, the New York Post reported on Friday last week.
The New York state legislature had requested similar information from Gov. Cuomo's office at around the same time.
"We were in a position where we weren't sure if what we were going to give to the Department of Justice, or what we give to you guys and what we start saying, was going to be used against us, and we weren't sure if there was going to be an investigation," DeRosa reportedly told lawmakers.
Shortly after the Post revealed details of DeRosa's admission, the New York Department of Health released records that revealed more than 9,000 hospital patients recovering from COVID-19 were put back into nursing homes under a March, 2020 directive from Cuomo.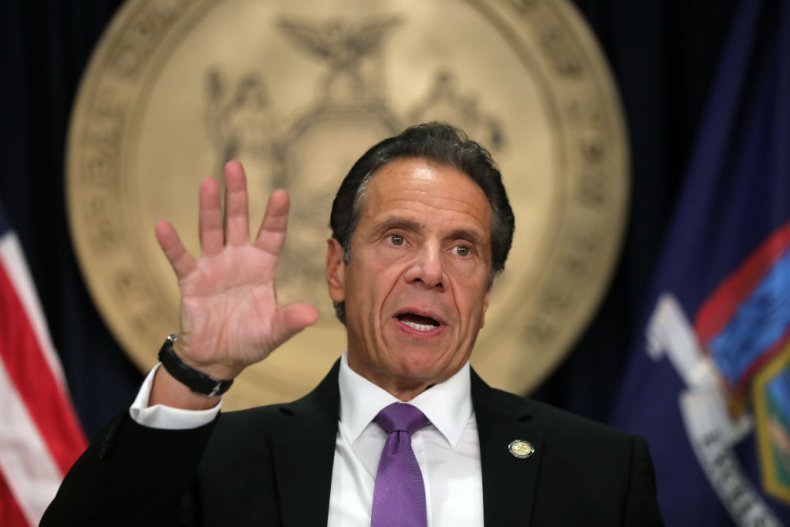 Speaking to Fox News about the alleged cover-up on Sunday, Rep. Lee Zeldin (R-NY) said it looked like "obstruction of justice," and called for a federal investigation into the matter.
"We want answers, we want accountability, and we're not asking for it for any of us," he said. "It's for the thousands of families of dead New York seniors demanding this accountability on behalf of their loved one."
The New York GOP chairman Nick Langworthy also weighed into the nursing home row, accusing the state administration of breaching state laws and obstructing federal investigators. "Andrew Cuomo has abused his power and destroyed the trust placed in the office of governor," he said. "Prosecution and impeachment discussions must begin right away."
Rep. Steve Scalise (R-LA), the House minority whip, called the Post report a "bombshell" and said Cuomo had "smugly" concealed data from the House Select Subcommittee on the Coronavirus Crisis.
"There's thousands of families begging and pleading to get these answers, and Governor Cuomo has just looked the other way and scoffed at them, and called any of us who have demanded these answers any name under the sun," he added. "Just be honest with these families."
Florida Rep. Matt Gaetz (R-FL) also told the network that he doubted there would be a federal investigation into Cuomo's actions under President Joe Biden, and said the governor's decisions around nursing homes led to "a whole lot of death."
Newsweek has contacted the New York governor's office for comment. This article will be updated with any response.
Issuing a statement last week, the Governor's secretary DeRosa said she was explaining to lawmakers that Cuomo's office needed to "temporarily set aside the Legislature's request" to deal with the Department of Justice's request for data first.
"As I said on a call with legislators, we could not fulfil their request as quickly as anyone would have liked," she said. "But we are committed to being better partners going forward as we share the same goal of keeping New Yorkers as healthy as possible during the pandemic."
The Associated Press reported on Friday last week that coronavirus-related nursing home deaths in New York tallied at nearly 15,000—nearly double the previously revealed 8,500 deaths.