'Republicans Are Lying': White House on Role Education Played in Virginia's Election
The White House said Thursday that Republicans are being dishonest about Democrats' position on education.
Deputy press secretary Karine Jean-Pierre was asked several times about the extent to which critical race theory and schools were a factor in Virginia Governor-elect Glenn Youngkin's victory over Democrat Terry McAuliffe.
"Republicans are lying," Jean-Pierre said. "They're not being honest, they're not being truthful about where we stand and they're cynically trying to use our kids as a political football."
How race is taught in schools and parental control over education emerged as a wedge issue in the commonwealth's gubernatorial election.
McAuliffe, who was viewed as the favorite for much of the race, received pushback from Youngkin and his Republican supporters after comments he made on education during their September 29 debate.
"I don't think parents should be telling schools what they should teach," McAuliffe said.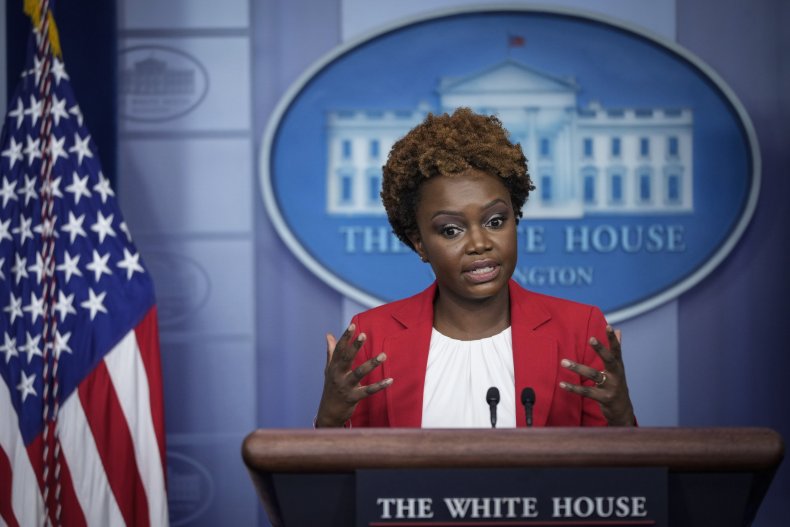 Youngkin, on the other hand, said he believed parents should be in charge of their children's education. In one of his final stump speeches, the Republican nominee was met with applause when he vowed to "ban critical race theory on Day One."
The White House on Thursday echoed McAuliffe's sentiment, stating the administration believes school curriculum should be left up to communities, schools, school boards and parents.
"That means that politicians should not be dictating what our kids are being taught," Jean-Pierre said, "but we also need to be honest here about what's going on here."
Critical race theory examines the ways in which racism was embedded into American law, politics and other modern institutions. The theory is not included in Virginia's Standards of Learning, and according to a survey obtained by NBC News, teachers nationwide said K-12 schools are not requiring or pushing them to it.
But exit polls showed education and critical race theory were important issues to Virginia voters as they headed to the ballot box on Tuesday.
The Associated Press found a quarter of Virginia voters said the debate over teaching critical race theory in schools was the single most important factor in their vote for governor. Those who ranked education as a top issue were more likely to support Youngkin.
When asked how Democrats can respond to Republicans' messaging on education and race theory, the White House emphasized the need for honesty.
"There's so much disinformation out there that's actually taking our country apart. And one of the things that the president was elected to do is to bring the country together," Jean-Pierre said. "That is what matters to him, to be honest about our past, to be honest about our history but also not play into this misinformation, to call it out."