'Republicans Are Racists Weekend!' Sale Leads to Thousands of Unsubscribers
A Wisconsin-based spice company's "Republicans Are Racists Weekend!" held on the weekend of Martin Luther King Jr. Day has mired the company in controversy leading to a boycott of thousands of customers, but the company is not apologizing.
On January 14, Penzey's Spices sent an advertisement to its email list signed by company CEO Bill Penzey announcing the sale where customers would get a half-cup jar of spice for free with a $10 purchase. The promotion, which included the subhead "Cheese Off Racists For Free!," also offered a free set of 10 heart-shaped stickers with the Black Lives Matter acronym with any purchase.
The company almost immediately felt the backlash as many customers unsubscribed from its email list in response. However, Penzey's Spices did not back down from its stance.
On January 28, Penzey said in a signed post on the company's Facebook page that Penzey's Spices had lost more than 40,000 subscribers from its email list as a result. "We've set a nice little Boycott Penzeys! surge in motion," the company wrote. "It certainly wasn't unexpected, but if it's within your means, you picking up a small stack of Gift Cards would help."
Penzy's also announced a new gift card sale to help them "possibly get a few good new customers to replace the ones we've lost." It included a picture of the gift cards, embossed with the words "Choose Love," and a message underneath that read "Calling out Republican racism has its costs. Please help us afford them."
The move reflects a wider trend where companies that have opted to chime in on political issues have consequently seen pushback from some customers. Ice cream company Ben & Jerry's, for example, received backlash after announcing this past summer that it was halting sales in West Bank and East Jerusalem because it was "inconsistent with our values."
Though headquartered in Wisconsin, Penzey's has stores throughout the U.S. In the January 28 Facebook post, the company said that it lost about 3 percent of its total subscribers.
"So far your word-of-mouth has already brought us 30,000 fresh faces, but we are still down about 10,000. Please help," the post read.
The original promotional email included a long message that explored the BLM movement, both in the context of King's work and the mass protests that broke out across the U.S. after the death of George Floyd in 2020. It also accused Republicans of trying to "derail" the BLM movement.
"Remember how Republicans, seeing the success BLM was having in moving America towards greater equality for Black people, in many ways the first real success since the time of Dr. King, remember how Republicans did all they could to derail that success by trying to drown out BLM's message with shouts of all lives matter, and blue lives matter, and lying about the leaders of BLM being Marxists and Communists?" the message read.
Penzey's message also said that Republicans "lied and said BLM wasn't a peaceful movement but instead terrorists inciting violence throughout the country and then raced out to buy a crapload of guns because maybe they were finally going to get their chance to shoot a Black person? What a bunch of racists."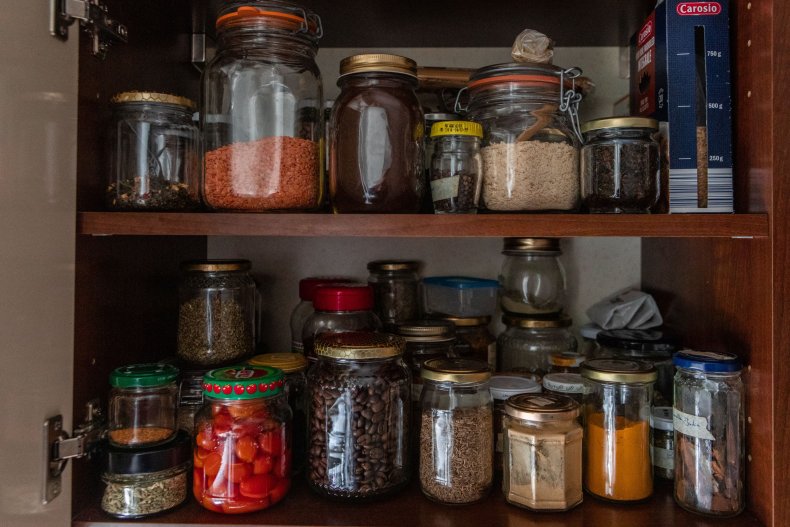 In addition to the BLM stickers and free jar of spices, the email promotion also listed two specific spices for which every dollar of proceeds from sales that weekend would be given to BLM and another entity under the acronym BLOC, l referring to the organization Black Leaders Organizing for Communities.
The follow-up post also doubled down on and expanded its message from the "Republicans Are Racists Weekend!" promotion.
"If you can't even begin to fathom how to 'compromise' with January 6th, or the Republican vaccine lies needlessly killing 10,000 Americans every week, if you have no desire to become half-way racist, and if their intent to destroy our climate for one thousand years to come doesn't have you asking: "What if we just destroyed it for five-hundred years instead?" we would be better off with you on this Voice Of Cooking email list. Please come be a part of shaping a better world filled with every kind of very kind people. There is no more time to lose," the post read.
Newsweek has reached out to Bill Penzey for comment.