Republicans Can't Talk About Trump's Tax Bill Without It Getting Weird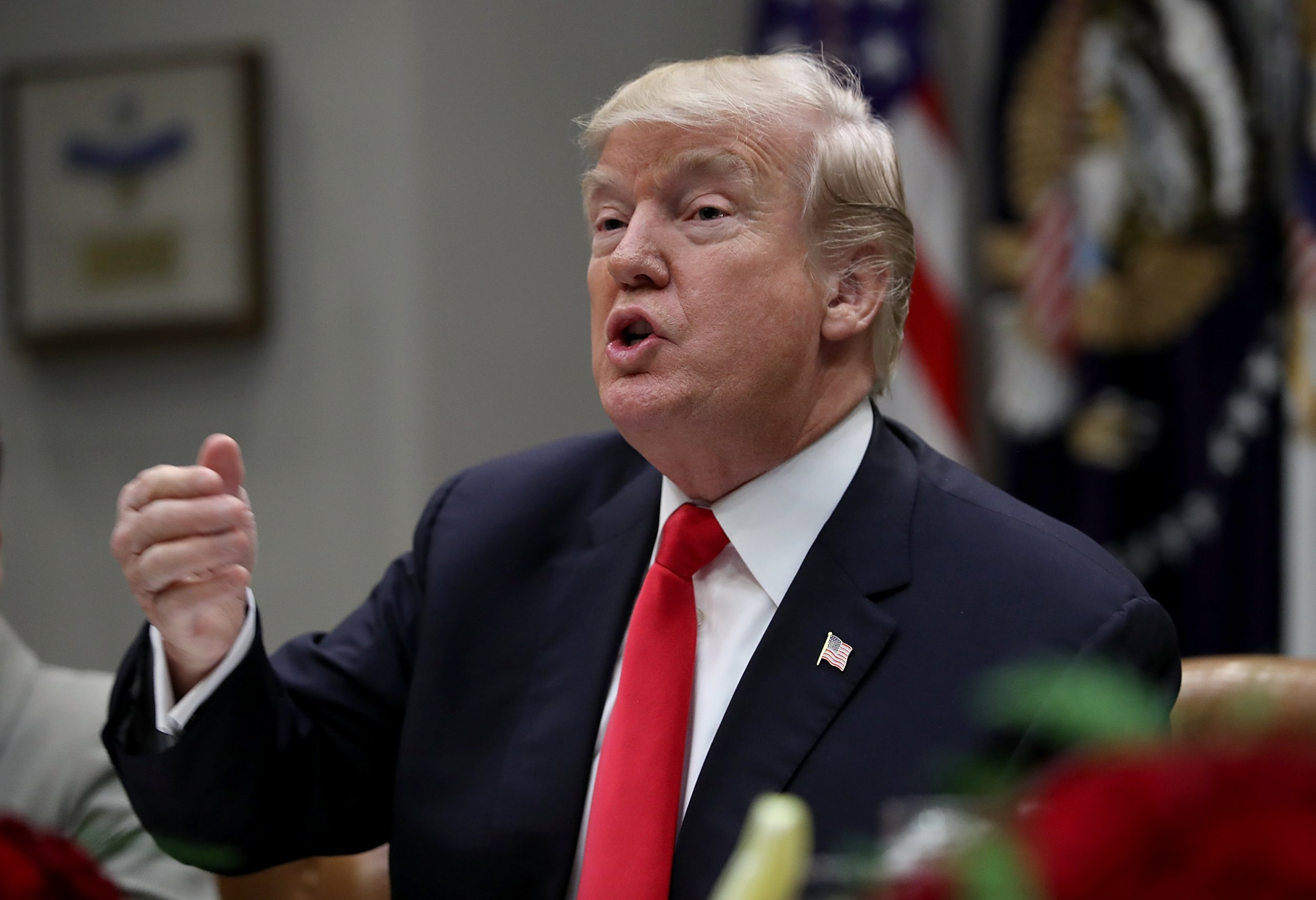 Republican senators appear to be shying away from discussing how President Donald Trump's tax bill will benefit them, following what the president touted as the biggest tax cut in history.
The bill passed the Senate 51-48 in the early hours of Wednesday morning shortly after it passed through the House on Tuesday, but despite Trump's jubilant Tweet on the matter, members of the GOP seemed reluctant to talk about it.
Asked about the vote on Tuesday evening, Senator Bob Corker appeared to become agitated when asked why he had changed from a no to a yes vote on the bill by CNN's Wolf Blitzer on The Situation Room.
"I know I am being maligned. It's just malicious," Corker said, after being pressed on whether he had voted yes to preserve his own interests.
Asked whether he continued to feel Trump had not been effective in his role as president, following his October comments that he did not feel the president had risen to the occasion, Corker became even testier: "Look, I know you're having a great time with this interview, and I'm happy for you in doing so. But, look, Wolf, I've said what I've said. And I'm doing what I'm doing," he said.
"I don't appreciate, you know, the front end of this interview," he added, to Blitzer's protestations that he was asking the questions because the public deserved to be informed about the bill, which is set to be re-voted upon by the House on Wednesday.
The bill has proved to be contentious, with protests outside the chamber during the Senate vote, and accusations from Democrats that the bill will only exacerbate inequality in America.
And Corker was not the only senator to engage in an awkward exchange following the vote, with MSNBC anchor Katy Tur entering into a combative discussion with Representative Dave Brat following the House vote, which passed the bill 227-203.
Asked about the average income in his district, Brat got the number wrong by more than $10,000 and batted back a question over which tax bracket he was in.
"Well, I got the chart for you here. I will be probably in the 24 percent bracket. Everybody can look up their rates. I had a guy at Arby's making 20 grand, married, and he said how am I going to do this?" Brat explained.
"You get the first 24 grand at a zero tax rate. He said that is not true. He said it goes from 10 percent to 12 percent. I said absolutely not true. And trust me, but wait until you see your paycheck. You pay zero tax because first $24,000 is not taxed for anybody," he added.
"So you're at 24 percent. If we checked your tax returns for next year, you'd be at 24 percent?" Tur asked him, prompting Brat to agree before asking Tur how much tax she paid.
Admitting she did not know, Tur added: ""I'm also not a lawmaker, so I'm not involved in marking up this bill or selling it to the American people like you are."