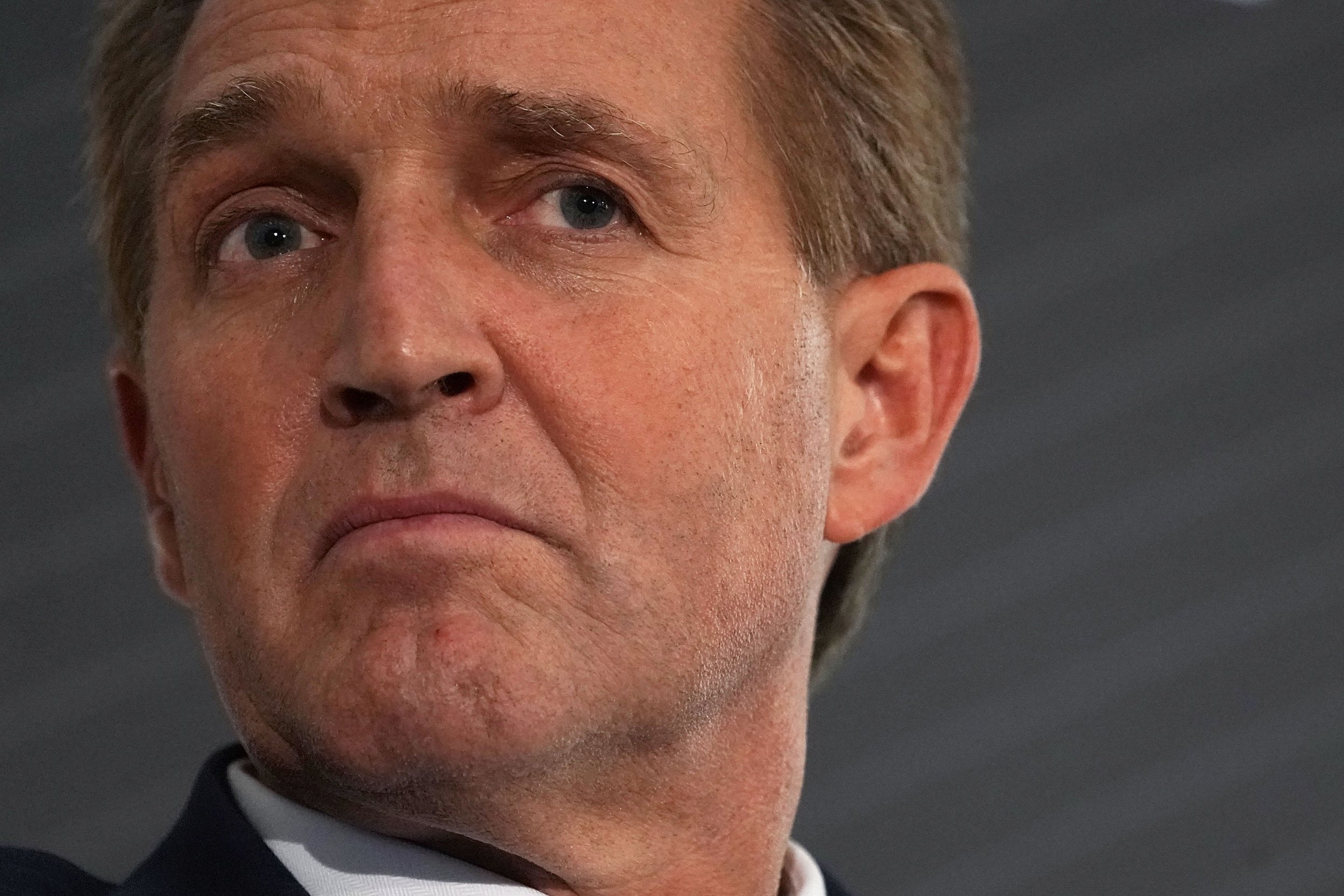 Senator Jeff Flake (Republican - Arizona) urged his GOP colleagues to work to combat climate change. He made his remarks appearing on ABC's This Week on Sunday.
ABC anchor George Stephanopoulos asked Flake if Republicans were heading in the wrong direction regarding climate change amid recent comments from White House economic adviser Larry Kudlow downplaying the United Nations report that warned of catastrophic consequences.
"I think so," Flake answered. "I think that we've got to—there's been more recognition among Republicans, the administration hasn't taken the view of some of us that this is something we really need to deal with. I hope that we can move along with the rest of the world and address this. It's going to be challenging, obviously. That report that came out is pretty dire. But there are things that we can do and should do. And I think Republicans need to be at the forefront if we want to keep our place and keep our seats."
Flake's remarks stood in stark contrast to the comments from Kudlow on the same show.
"We're always studying these things," Kudlow said in response to a question about potential action from President Donald Trump. "The issue here though is magnitudes and timing. Personally, I think the U.N. study is … way, way too difficult. I won't say it's a scare tactic but I think they overestimate."
He later added: "These models have not been very successful in the last 20 years and we have to be cognizant of the work that needs to be done. I'm not denying any climate change issues, George."
The report from the U.N. warned of catastrophic consequences by 2040 if warming continues apace and the atmosphere's temperature rises 2.7 degrees Fahrenheit above preindustrial levels. It would take quite a bit of work and political influence to fix.
"It's telling us we need to reverse emissions trends and turn the world economy on a dime," Myles Allen, Oxford University climate scientist and an author of the report, told the New York Times.