Republicans Delete Tweet About Trump, Kanye After Alex Jones Interview
The Twitter account for the GOP House Judiciary on Thursday deleted a tweet referencing Kanye West following pro-Hitler remarks made by the rapper.
The tweet was originally published October 6 and read "Kanye. Elon. Trump." It was deleted at some point after 1 p.m. ET Thursday after Ye said he made antisemitism popular during an appearance on Alex Jones' InfoWars show.
It remains unclear what led to the account deleting the tweet.
Ye, donned in a black mask, said he "liked" Hitler and praised him for allegedly inventing microphones and highways. Ye also mocked Israeli President Benjamin Netanyahu with a handheld net and a bottle of YooHoo chocolate drink.
"They did good things, too," Ye said of the Nazis. "We've got to stop dissing the Nazis all the time."
Jones, who himself said "most Jews are great people" while adding that he believes there exists "a Jewish mafia," interjected multiple times in an effort to shut down Ye.
"You've got a bit of a Hitler fetish going on," Jones told him.
The House Judiciary GOP tweet had remained live for nearly two months, even after multiple previous statements from Ye lambasting the Jewish community.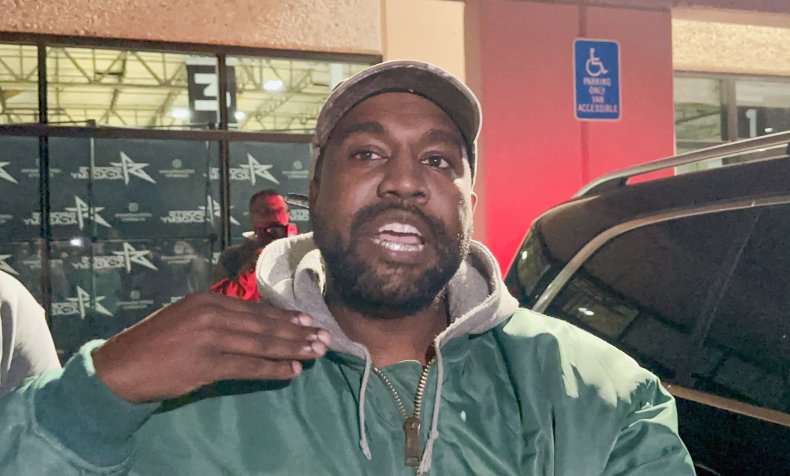 Rick Wilson of The Lincoln Project tweeted at House Majority Leader Kevin McCarthy on Thursday, including a screenshot of the House Judiciary GOP tweet in question.
"Nice official endorsement of American's leading pro-Hitler, avowedly anti-Semitic superstar," Wilson wrote. "I know you're scared to death of your own caucus, but some common decency is now in order."
McCarthy did not tweet on Thursday.
Last week, Ye dined with former President Donald Trump and white nationalist Nick Fuentes at Mar-a-Lago. Trump, who was later ridiculed for the meeting by numerous Republicans including Senate Minority Leader Mitch McConnell and Senator Mitt Romney, claimed he didn't know who Fuentes was.
Also last week, Ye, Fuentes and far-right commentator Milo Yiannopoulos appeared on Tim Pool's podcast, Timcast.
Ye compared himself to Martin Luther King, Jr. and said he lost hundreds of millions of dollars after being cut by the companies Adidas, Gap and Balenciaga due to his antisemitic comments.
Twitter users also ridiculed Elon Musk, resurfacing tweets of his from October 8 and 10.
"Welcome back to Twitter, my friend!" Musk replied to a now-deleted Ye tweet.
"Talked to ye today & expressed my concerns about his recent tweet, which I think he took to heart," Musk tweeted on October 10.
"Yeah. Worked great," one user replied sarcastically.
Another user tweeted at Musk, "Congrats on being such a great judge of character."
Musk has tweeted since Ye's appearance on InfoWars but has not mentioned Ye or his comments.
Newsweek reached out to the House Judiciary GOP for comment.