Republicans Like Dogs More Than Democrats, Poll Indicates, as Donald Trump Breaks Presidential Dog Tradition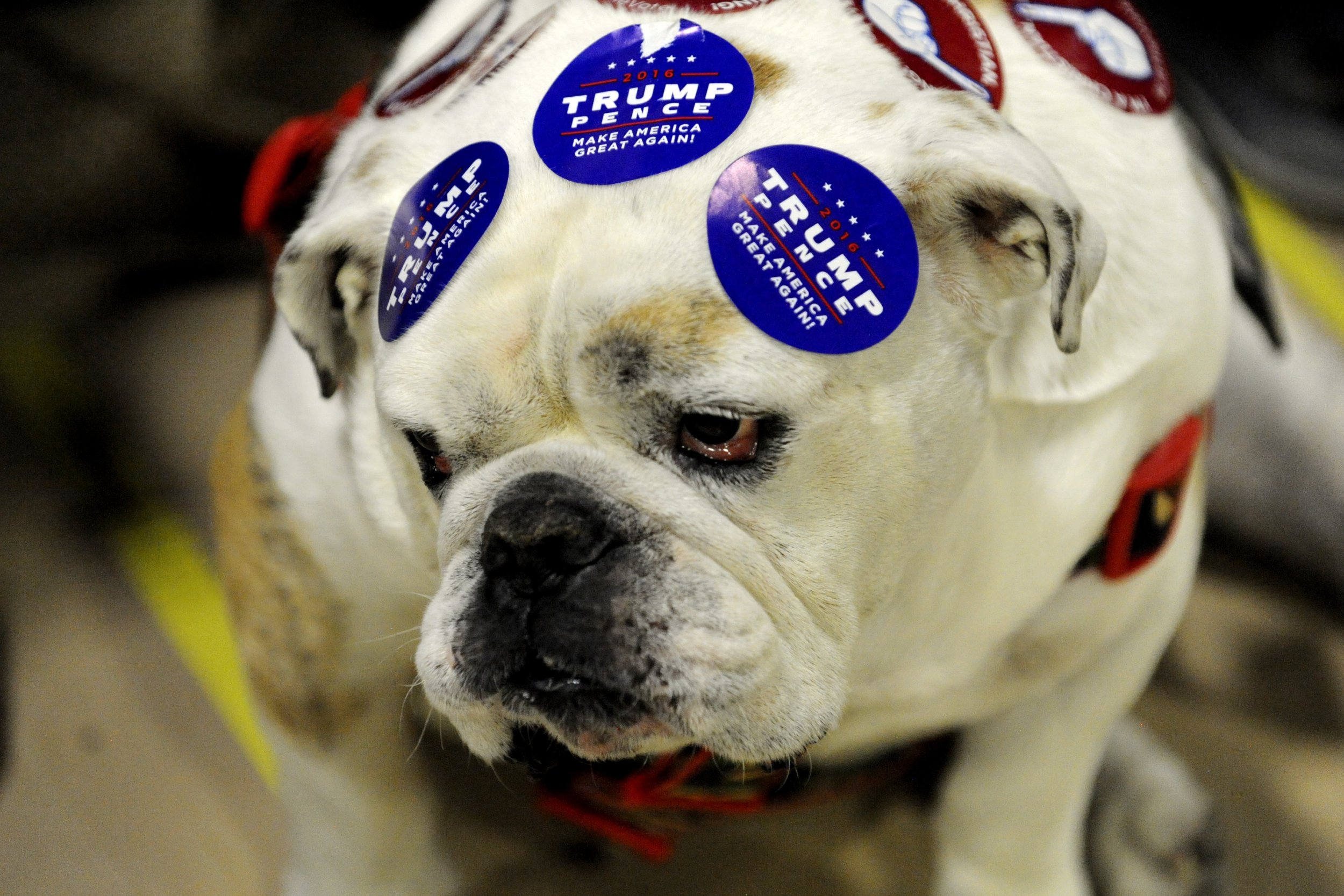 Lots of Americans love dogs. But it seems Republicans might be more fond of pups than Democrats.
A new poll from YouGov/The Economist this week asked Americans about their pets, including the question: "Do you own any of the following pets?" Respondents could choose among dog, cat, bird, fish, other or none of the above.
A majority of Republicans, 51 percent, said they owned a dog. Just 38 percent of Democrats said they owned a dog. Republicans were more likely to own a cat as well. Thirty-five percent of GOP respondents said they owned a cat, while 32 percent of Democrats said the same, according to the YouGov/The Economist survey.
Overall, 40 percent of Americans reported owning a dog in the poll, while 32 percent owning a cat. Four percent owned a bird and 7 percent owned a fish.
The poll from YouGov/The Economist surveyed 1,500 U.S. adults from November 18 through November 20. It had a margin of error of plus or minus 3.3 percentage points.
While Republicans might love dogs, President Donald Trump reportedly is not a fan of pups. As Newsweek's Jessica Kwong wrote over the summer, the president has a habit of using "dog" as an insult for people he doesn't like. For instance, when former White House aide Omarosa Manigault Newman had a tell-all book come out, Trump tweeted: "When you give a crazed, crying lowlife a break, and give her a job at the White House, I guess it just didn't work out. Good work by General Kelly for quickly firing that dog!"
Trump is the first president in recent memory to not have a dog in the White House. His ex-wife, Ivana, once wrote that he wasn't a fan of a pup they had together.
"Donald was not a dog fan," she wrote in her book, Raising Trump. But Ivana apparently told the future-president she wouldn't stick around if she couldn't have her dog.
"It's me and Chappy or no one!" she told her husband, according to the book.