As Early Splits Emerge, Republicans Doubt Joe Biden Can Unite Washington
Most Republicans doubt that President Joe Biden will be able to make lawmakers on Capitol Hill "more cooperative" despite his bids for greater unity and bipartisanship in Washington, D.C., according to new polling data.
The latest Monmouth University poll found that 54 percent of Republicans were "not at all confident" that Biden would be able to make Washington more cooperative, and a further 16 percent said they were "not too confident."
Twenty-nine percent of Republicans said they were either very or somewhat confident in the newly-inaugurated president's ability to unite lawmakers from both parties on Capitol Hill. A further 1 percent said they didn't know how they felt on the matter.
By comparison, most Democratic and independent voters had faith in Biden's ability to bring greater unity to Washington, D.C. Almost nine in ten Democrats were confident that he could boost cooperation in the Capitol, while 56 percent of independents felt the same way.
Sixty percent of all voters were confident in the new president being a unifying force, while 39 percent took a more pessimistic view.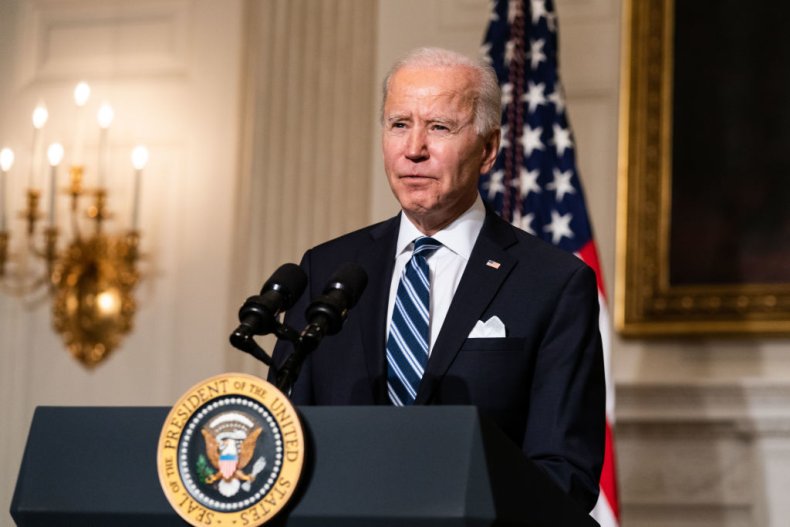 But asked whether they thought it was more important for GOP lawmakers to work with Biden in Congress, or keep his team in check, a narrow majority of Republicans (51 percent) favored their party holding the new administration to account before cooperating.
Forty-one percent of Republicans said it was important for GOP lawmakers to work together with Biden, and 8 percent said they were unsure where they stood on the matter. This compared to 94 percent of Democrats who wanted Republicans to work together with the White House on legislation.
Overall, most voters (71 percent) felt it was more important for Republicans to work together with Biden, as opposed to holding his feet to the fire. Monmouth University polled 809 U.S. adults by telephone between January 21 and January 24 for its latest survey. Its margin of error stands at 3.5 percentage points.
The pollster released the new data as Republican lawmakers said Biden had reneged on the promise of "unity" in his inaugural address by signing a raft of executive orders on climate policy, energy and immigration over his first week in the White House.
Posting on social media earlier this week, House Minority Leader Rep. Kevin McCarthy (R-CAL) said: "Remember what President Biden said about 'unity' just a few days ago? So far, he has done nothing to back it up."
Sen. Tom Cotton (R-AR) also said Biden has "promised unity" but quickly sought to "kill jobs" with his first executive orders, which included a block on construction of the Keystone XL pipeline.
Speaking to the nation as he delivered his inaugural address on January 20, Biden promised he would be a president for all Americans and said he would fight for both those who had voted for him, and those who voted for his rival.
"This is our historic moment of crisis and challenge, and unity is the path forward," the president said. "And we must meet this moment as the United States of America. If we do that, I guarantee you we will not fail."