Trump-Russia Investigation: Republicans 'Aggressively' Trying to Shut Down Mueller Probe, Schiff Says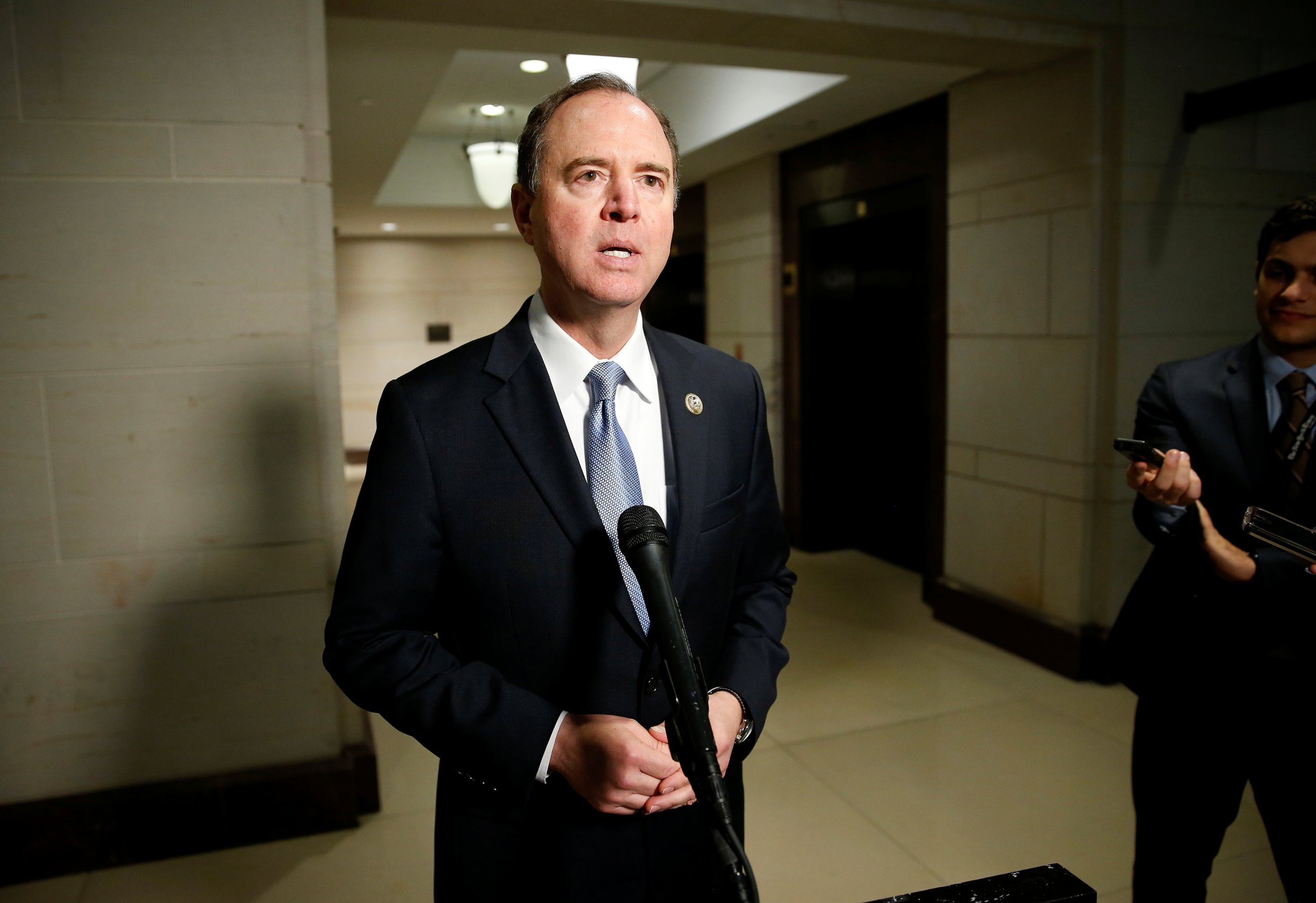 Republicans have stalled and want to end special counsel Robert Mueller's investigation of alleged collusion between the Trump campaign and Russia during last year's election, the ranking Democrat on the House Intelligence Committee claimed Friday afternoon in a Twitter storm.
In his nine-tweet online thread, Adam Schiff (D-Calif.) also claimed he'd become "increasingly worried" that Republicans would close up the House committee's probe by the end of the year.
Schiff explained the progress the House committee had made since starting its own investigation into accusations of collusion and meddling—and summed up with a damning assertion of the GOP's intentions when it comes to Mueller.
"Beyond our investigation, here's what has me really concerned: The attacks on Mueller, DOJ and FBI this week make it clear they plan to go after Mueller's investigation," Schiff tweeted. "Aggressively and soon."
An outspoken and frequent critic of President Donald Trump, Schiff also claimed the White House had the power to "exert tremendous pressure to end or curtail Mueller's investigation or cast doubt on it."
"I'm increasingly worried Republicans will shut down the House Intelligence Committee investigation at the end of the month," Schiff wrote.
He claimed the committee's Democrats had "dozens of outstanding witnesses" important to the investigation, while Republicans had refused to contact any of them and "sit on" document requests. Schiff also accused the Republican leadership of declining to issue subpoenas.
Schiff previously told Newsweek that the committee had "a long list" of witnesses it had yet to interview and is convinced there is evidence of possible collusion between the Trump campaign and Russia.
"You have to, I think, willfully blind yourself to what we've seen to suggest there's no evidence," he said.
The safety of Mueller's probe, though, had come into question well before Schiff blasted Republicans. Members of the GOP, including Representative Matt Gaetz of Florida, have been calling for Mueller to be fired while some Democrats have toyed with legislation that would allow Mueller to challenge any possible firing with a judicial review.
Speculation has centered on whether Trump would fire Mueller, especially after the president claimed Mueller would be crossing a red line if the investigation reached into the billionaire's finances, which it has.
But Trump has also long denied any collusion or business ties to Russia, and again Friday maintained the entire investigation was drummed up by Democrats and claimed it had cost "millions."
"I have nothing to do with Russia," Trump said before heading to an FBI graduation ceremony. "Everybody knows it. That was a Democrat hoax. It was an excuse for losing the election and it should never have been this way, where they spent all these millions of dollars."