Republicans' Odds to Win Control of House and Senate Improve After 2021 Elections
Bookmakers say that the Republican Party's odds of winning control of Congress have improved following a strong showing during Tuesday's elections.
The GOP is currently the favorite to be the majority of the U.S. House of Representatives after next year's midterms, with their odds of winning the chamber at 2/9 (81.8 percent), according to betting aggregator US-Bookies.
That's better than mid-October when bookmakers gave the party 2/5 odds or 71.4 percent.
Republicans' odds to capture the Senate also shifted from 5/6, or 54.5 percent, to 9/20, which is 69 percent.
"The recent gubernatorial elections in New Jersey and Virginia have shown once again that pollsters underestimated Republican voters," a US-Bookies spokesperson said in a statement. "Following the results of these elections, it's not surprising to see the bookies grow more confident in the GOP winning majority control of Congress in 2022."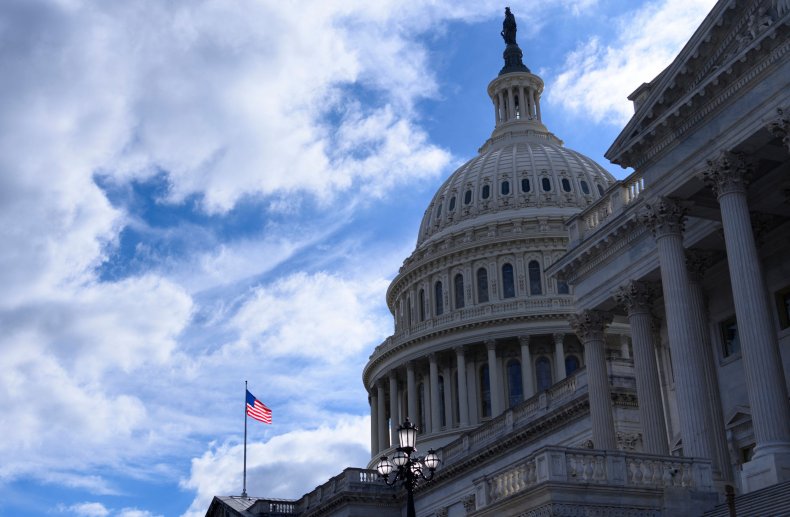 Democrats, who are the current majority on Capitol Hill, saw disappointing returns across the country on Election Day.
Republicans swept top offices in Virginia, a state that went to President Joe Biden by 10 points in his 2020 race against Donald Trump.
Governor-elect Glenn Youngkin defeated Democrat Terry McAuliffe by 2 percentage points. Winsome Sears will be the state's first female and first woman of color in the office of lieutenant governor, and Jason Miyares will serve as attorney general as Republicans secured a trifecta in the commonwealth.
A red wave also hit Long Island, New York, as well as statewide judicial races in Pennsylvania. The Newark City Council in New Jersey also gained a 10-0 GOP majority.
New Jersey Governor Phil Murphy, a Democrat, kept his position but after a closer-than-expected race against Republican nominee Jack Ciattarelli. Murphy defeated Ciattarelli by less than 1 percentage point.
Democratic state Senator Stephen Sweeney lost his longtime position to a political newcomer. Republican Edward Durr defeated Sweeney by approximately 2,000 votes. Durr only spent a few thousand dollars in his effort to oust Sweeney.
Bookmakers reported Friday that the Democratic Party's chances to keep their majority in the House and Senate after the 2022 midterms have only gotten worse.
The party's odds to have majority control in the House are currently at 18/5, or 21.7 percent. Their odds in the Senate are slightly better at 15/8, or 34.8 percent.
"With a string of poor approval ratings for the Biden administration, the Republicans' odds improved to the point that bookies favored them to win control of Congress," a US-Bookies spokesperson said. "And with Donald Trump being the favorite to win in 2024, the odds are now predicting a clean sweep for the GOP."
Political betting is illegal in the United States but is popular in Europe and other areas abroad.