Did the Independent doctor and commercial fisherman who is running to oust GOP Senator Dan Sullivan of Alaska—and potentially help Democrats retake the Senate—once kill a grizzly bear in self-defense?
Republicans 4,200 miles away in Washington, D.C., really want to know the answer.
So badly, in fact, that the GOP opposition research and communications firm America Rising, based in the DC-area, has sought to dig up dirt on Dr. Al Gross by making a public records request about the Independent Senate candidate's campaign ad claim he once "killed a grizzly bear in self-defense after it snuck up on him."
That is according to a public records request made by America Rising to the Alaska Department of Fish and Game that was obtained by Newsweek through a public records request.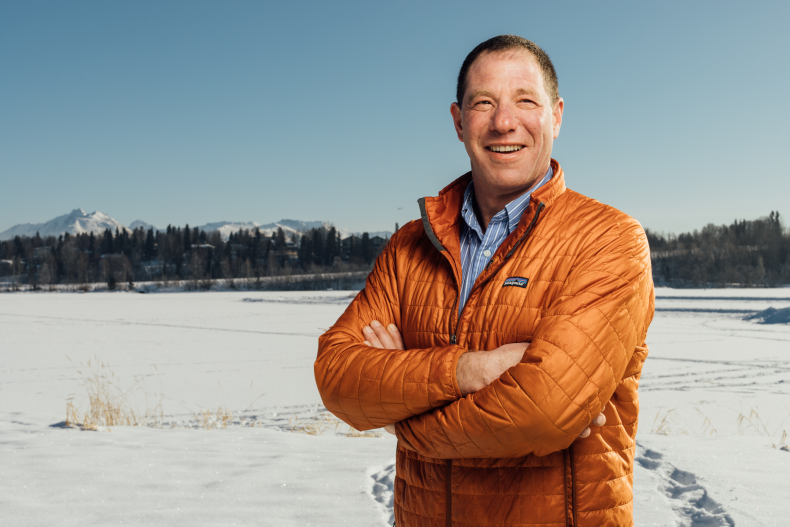 America Rising's request, which was made by Senior Vice President Allan Blutstein on September 16, sought to obtain any animal kill reports—whether for self-defense or sport—filed by Dr. Gross since 1976, when he would have been 14 years old.
Dr. Gross, who is also a former orthopedic surgeon, did indeed once shoot and kill a grizzly in self-defense, documents show.
A copy of the decades-old incident report from the Alaska Department of Public Safety shows that Dr. Gross reported the incident to state authorities on October 21, 1995, two days after the encounter took place. The incident status shows it was "closed by investigation."
Dr. Gross also has a photograph posing with the dead bear in question. Both the incident report and image were provided to Newsweek by the Gross campaign.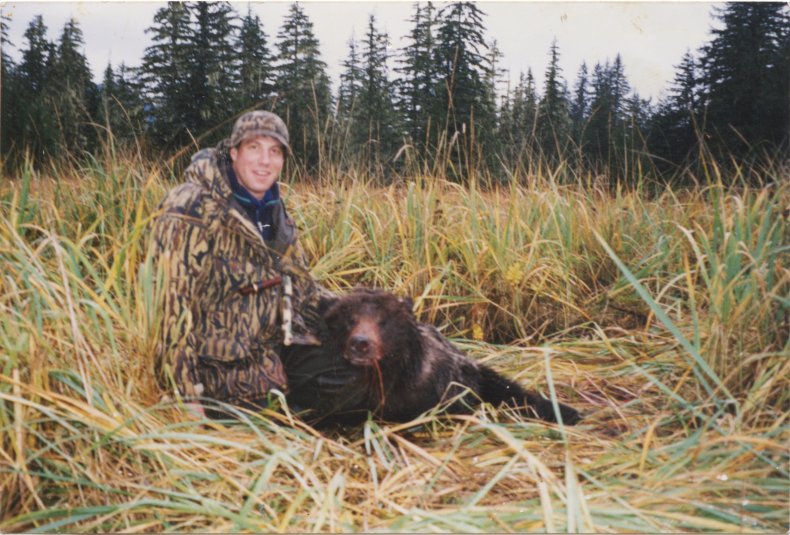 "We're honored that National DC Republicans would spend their billionaire donors' time and money reinforcing once again that Dr. Al Gross is Alaska through and through and that Dan Sullivan is a bought and paid for Ohio politician," Gross Communications Director Julia Savel told Newsweek in a statement. "The truth is that Al did kill a bear in self-defense, and is a commercial fisherman and is proud to have been born and raised right here in Alaska."
Sullivan is a native of Ohio, which the Gross campaign regularly uses in their attacks against the now-Alaska Republican.
Blutstein of America Rising did not respond to Newsweek's requests for comment. Senator Sullivan's campaign declined to comment, which was unaware of America Rising's records request looking into Dr. Gross.
Under Alaska law, a bear killed in self-defense is permitted, so long as the animal was not provoked or the attack was caused by human negligence. The event must immediately be reported to the state and certain body parts that are commonly sold must be turned over. In a controversial move earlier this year, the Trump administration rolled back Obama-era protections for bears and other wildlife, allowing hunters to shoot hibernating mothers and their cubs inside dens.
In recent months, America Rising has also made similar public records requests regarding Dr. Gross' boating and fishing licenses, according to a source familiar with the matter who was not authorized to speak on the record.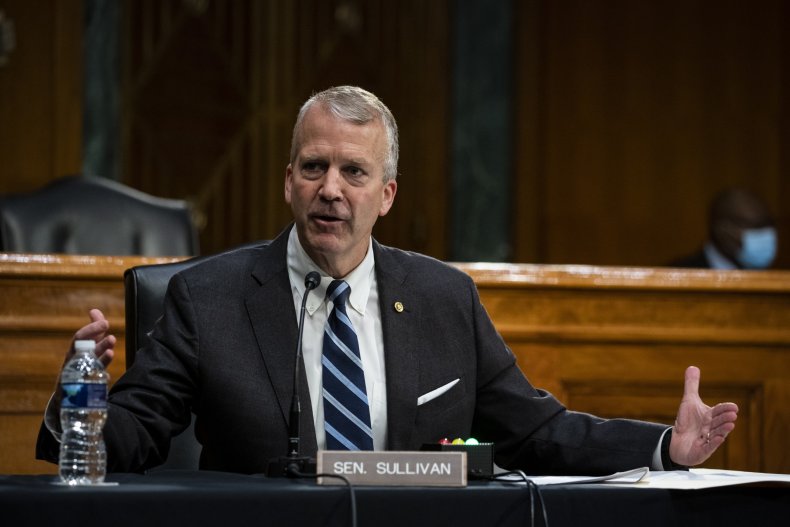 The information sought by America Rising on Dr. Gross is not particularly unusual, given the firm's role of opposition research. But in addition to Republicans, the race has also caught the eye of Democrats in the nation's capital in their bid to flip the upper chamber from red to blue. The Democratic Senatorial Campaign Committee has endorsed Dr. Gross.
Though Dr. Gross is an Independent, he plans to caucus with Senate Democrats if he wins, just as the chamber's other Independents do—Senators Bernie Sanders (Vt.) and Angus King (Maine). Republicans have long accused Dr. Gross of being an Independent in name-only to pander to the state's unaffiliated voters, which outnumber the combined number of registered Republicans and Democrats.
Democrats face an uphill climb in the Last Frontier state. But recent polling suggests Dr. Gross closed his gap with Sullivan over the summer. An August survey showed the two candidates both tied at 43 percent and another one released Monday showed Dr. Gross one point behind.
Sullivan still leads Dr. Gross in fundraising. The Republican incumbent raised $7.9 million and had $5.3 million in the bank as of the end of July, according to Federal Election Commission records. Dr. Gross had raised $5.2 million and had $2.9 million cash on hand.