Minutes before a small group of key lawmakers were scheduled to discuss the sudden withdrawal of all U.S. troops from northern Syria with President Donald Trump, 129 House Republicans broke ranks and voted Wednesday to rebuke decision.
The move to cross party lines and vote with Democrats to condemn the overseas directive showed the overwhelming bipartisan opposition and frustration with Trump for wanting to remove personnel from the Middle Eastern region as Turkey takes military action against Syrian Kurdish forces. The Kurds are American allies who the U.S. has fought alongside for years in an effort to eradicate ISIS from Syria.
The final vote was 354-60, with all of the no votes coming from Republicans. Top party members voted for the measure, including Minority Leader Kevin McCarthy (R-CA), Minority Whip Steve Scalise (R-LA), Republican Conference Chairwoman Liz Cheney, GOP Policy Committee Chairman Gary Palmer (R-AL) and Rep. Michael McCaul (R-TX), the top Republican on the Foreign Affairs Committee who cosponsored the legislation with the panel's Democratic chairman.
Some of the Republicans who voted for the bipartisan joint resolution were part of that small group consisting of Democratic and GOP lawmakers from both chambers who met with Trump at the White House about the withdrawal.
But the meeting quickly went off the rails, with Democrats accusing a "derogatory" Trump of causing it to implode with a "meltdown." House Speaker Nancy Pelosi later said the White House abruptly canceled an all-member classified briefing on the situation in Syria that was slated for Thursday.
The Senate is expected to consider the same resolution in the near future and urge Trump to reverse course, as the GOP-controlled chamber has also expressed bipartisan condemnation. The exact timing of when a vote would take place is unknown.
Lawmakers have also expressed a willingness to impose additional sanctions on Turkey, with some saying those imposed by the White House were not strong enough.
The resolution states that an "abrupt withdrawal" of U.S. troops will benefit the governments of adversary nations, including Syria, Iran and Russia.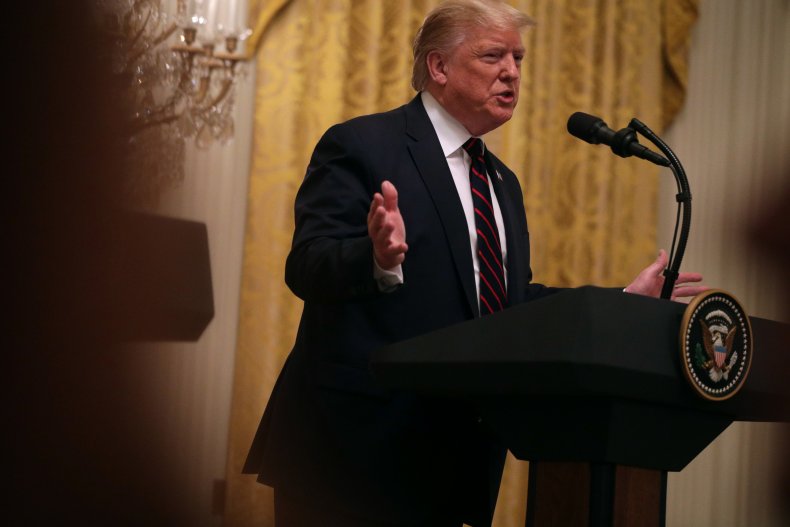 Speaking with reporters in the hours leading up to the House vote, Trump downplayed Turkey's invasion of Syria and railed against the United States' Kurdish allies. His criticism came as Vice President Mike Pence and Secretary of State Mike Pompeo will meet with Turkish President Recep Tayyip Erdogan Thursday to discuss a potential ceasefire.
Trump denied giving Turkey a "green light" for its military operation in Syria, something Republicans and Democrats have accused him of doing by pulling troops from the region. Although, he stated that Turkey's decision to invade its neighboring country "didn't surprise me" because Erdogan has "wanted to do that for a long time."
Trump claimed that as U.S. soldiers are extracted from Syria amid Turkey's military offensive, "our soldiers are not in harm's way."
"The Kurds are much safer now. They know how to fight," he said. "Like I said, they're not angels... but they fought with us."
The president continued: "They have a problem with Turkey. They have a problem at a border. It's not our border... They've got a lot of sand over there. There's a lot of sand that they can play with."
However, a senior Department of Defense official told Newsweek that Trump's assertion that U.S. soldiers were not in harm's way was not true.
Newsweek military reporter James LaPorta contributed to this story.