Republicans Say U.S. Must Retaliate for SolarWinds Hack, While Trump Stays Mum
A growing number of Republicans are calling on the U.S. government to retaliate for a high-profile cybersecurity attack that has threatened government agencies and businesses, while President Donald Trump remains silent on the issue.
On Friday, congressional Republicans serving on the House Armed Services Committee issued a statement saying that the country "must respond" after it was discovered that the software company SolarWinds—which is used by top government agencies and Fortune 500 companies—had been allegedly breached by Russian hackers.
"Our nation must respond to the reported cyber espionage operation targeting America's nuclear infrastructure and federal government and hold the perpetrator accountable. This attack serves as a stark warning that our nation must bolster its cybersecurity posture and capabilities, and it must do so without delay," the statement said.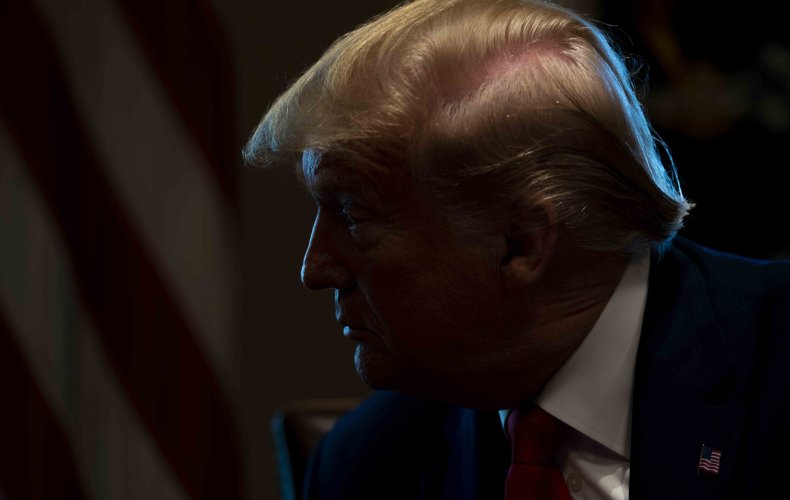 The hackers, who are believed to be affiliated with Russia, had compromised SolarWinds software from cyberattacks that date as far back as March, the Department of Homeland Security's Cybersecurity and Infrastructure Security Agency (CISA) said.
The attacks were disguised as software updates from SolarWinds that were downloaded by thousands of users.
Among those reportedly impacted so far include the U.S. Treasury and Commerce departments, the State Department, Department of Homeland Security, the Energy Department and National Nuclear Security Administration, and the technology company Microsoft.
On Friday, Marco Rubio, a Florida Republican senator and leader of the Senate Intelligence Committee, tweeted that "America must retaliate, and not just with sanctions."
Meanwhile, Trump has remained conspicuously silent on the issue. The president has previously shied away from blaming Russia for cyberattacks or interfering in the U.S. electoral process.
Even though multiple federal agencies—including the department that oversees the country's nuclear weapons stockpile—have said their computer systems had been affected by the attack, Trump has avoided issuing any statements.
On Thursday, the CSIA said called the issue "a grave risk." The same day, Trump tweeted about election fraud.
"CISA has determined that this threat poses a grave risk to the Federal Government and state, local, tribal, and territorial governments as well as critical infrastructure entities and other private sector organizations," the CSIA said.
Experts fear that attack could take years to fix, and warned that the hackers' access could be exploited to steal sensitive information or tamper with government data.
Speaking with Fox News on Thursday, Rubio likened the attack to "an act of war."
"This is almost, I would argue — an act of war, absolutely," he said, as reported by the Miami Herald.
Newsweek attempted to reach Trump and Rubio for comment, but did not hear back in time for publication.