Republicans Signal Latest Stimulus Will Be The Last, Despite Push From Biden, Democrats
Congressional Republicans are holding tight to the idea that the recently-passed coronavirus relief bill could be the last from federal lawmakers, despite Democrats contending that the $900 billion in aid was simply a "down payment."
It took congressional leaders more than eight months to pass the measure, and there are no signs that lawmakers could overcome another steeply divided Congress—even with President-elect Joe Biden's administration taking over the White House on January 20.
Part of the reluctance among some GOP members, suggested Rep. Tom Reed (R-N.Y.), is the uncertainty of what the U.S. economy will look like months from now as the initial COVID vaccines roll out across the country with far more soon to come.
"A lot of it will depend on where the virus is at [and] how well the vaccine gets distributed," Reed said. "That's the ultimate solution for this situation."
Reed is co-chair of the bipartisan House Problem Solvers Caucus, a coalition of more centrist representatives crucial in forcing congressional negotiators back to the table for the most recent stimulus.
Reed, speaking to reporters by phone on Tuesday, suggested a likely scenario after Biden takes office is that Congress tackles the two provisions leaders were forced to abandon during negotiations: liability protections and aid for state and local governments. But beyond that, it's up in the air, Reed indicated.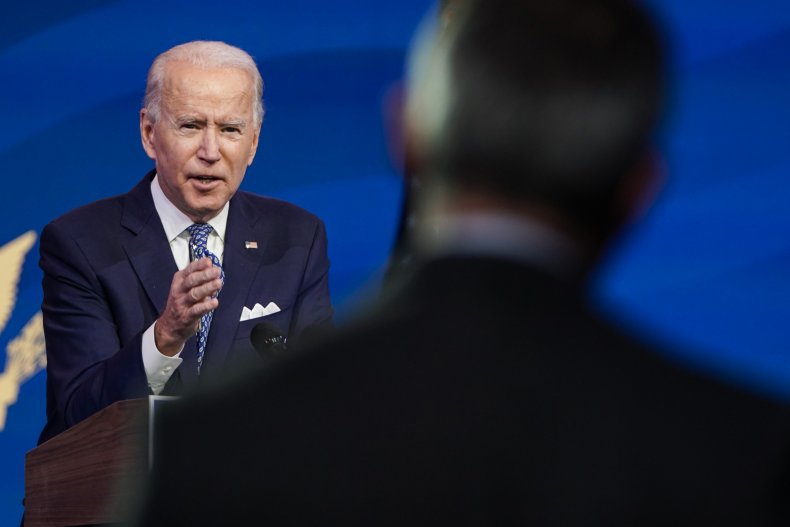 Money for hamstrung governments—a Democratic priority—"has to be dealt with," Reed said. And the legal shields—pushed by Senate Majority Leader Mitch McConnell (R-Ky.)—will "ripen into a crisis" as lawsuits get filed, Reed predicted.
Any other stimulus provisions would need to be based on the economy at the time and how the benefits from the current stimulus have weathered, Reed suggested.
"I think we'll have a much clearer indication as to, are there any structural damages to the economy that need to be addressed?" he said.
Like much of Biden's agenda, the fate of Democrats' desires rest with two runoff Senate races in Georgia slated for January 5. Two wins mean Democrats take back the Senate. Even with a would-be razor-thin majority in both chambers, the party would wield immense power to control everything Congress does, including another relief package.
But that scenario is a long shot. And if Republicans hold onto the upper chamber, GOP senators have already signaled they're done doling out large chunks of change to the tune of hundreds of billions of dollars.
"If we address the critical needs right now, and things improve next year as the vaccine gets out there and the economy starts to pick up again, then there may be less of a need," Senate Majority Whip John Thune (R-S.D.) told reporters last week.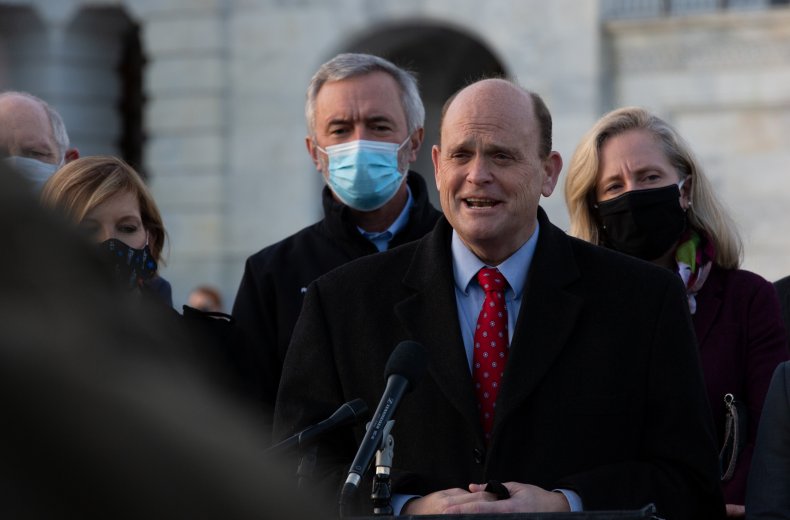 Even Biden conceded Tuesday that the prospect for another major stimulus is entirely uncertain, despite his and Democrats' wishes for more robust aid. House Democrats wanted a bill upwards of $3 trillion but ultimately settled for the $900 billion bill based on the notion that it was only a steppingstone toward a far greater end goal.
"Have you ever known anyone in the history of the United States of America that could be president and assure exactly what the Congress is going to do?" Biden responded to a reporter while answering questions in Wilmington, Delaware. "I can't assure anything, but I can tell you what I expect."
However, he did strike a more upbeat tone at one point. Biden seemed confident that the "dawn has broken for the vast majority" of lawmakers in Congress. He said that while some still insist on "my way or the highway," they are by far outnumbered by the number of Republicans who want to tackle "specific issues that are of national consequence."
Funding for vaccine distribution, supplemental unemployment insurance, a third round of stimulus checks, eviction protections and investment in infrastructure should be among the top priorities that Congress tackles in another relief measure, Biden said.
"All that is something that the public is not going to stand for us not doing," he contended. "And I think with Donald Trump not in the way, that will also enhance the prospect of things getting done."
If past is prologue, Democrats and Republicans will have one heck of a time reaching an agreement on liability protections and state and local aid, much less Democrats being able to convince their Republican colleagues to approve another pricey relief package.
"We're open to solving problems, but they have to be legitimate," Reed said. "They have to be based on what the need is from the perspective of the American people."
This story was updated to include additional remarks from Biden.