Less Than 40 Percent of Republicans Would Vote for a Muslim for President: Poll
Only 38 percent of Republicans would vote for a Muslim presidential candidate, according to a recent poll.
Overall, the majority of Americans, 66 percent, said they would vote for a Muslim presidential candidate, up from 58 percent in 2012, according to the poll by Gallup published last week. While less than 40 percent of Republicans said they would back a Muslim candidate, 86 percent of Democrats and 73 percent of independents said they would.
The survey findings came as President Donald Trump and fellow Republicans continue to lob attacks and harsh criticism at the two Muslim women currently serving in Congress. Rashida Tlaib of Michigan and Ilhan Omar of Minnesota made history when they became the first two Muslim women elected to the U.S. House of Representatives. They joined Representative André Carson of Indiana, who was only the second Muslim elected to Congress, in 2008. Keith Ellison, who is now the attorney general of Minnesota, was the first Muslim ever elected to the legislative branch a year before Carson.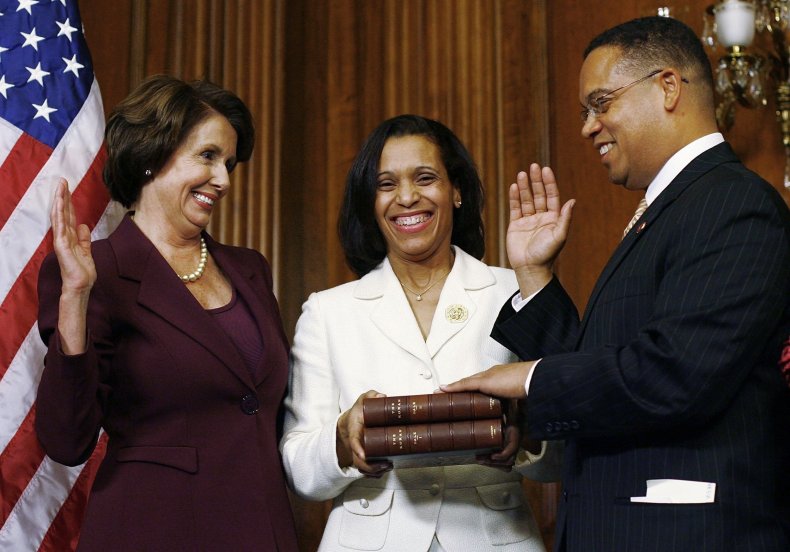 While Ellison and Carson's faith has drawn criticism from Republicans in the past, Tlaib and Omar have faced increasing criticism from the right in recent months. Trump and other Republicans, along with some Democrats, have lashed out at Tlaib for what they considered anti-Semitic remarks and political positions.
Trump leveled an attack at Tlaib on Twitter Monday morning, accusing her of having a "tremendous hatred of Israel and the Jewish people." His comments came after Tlaib, who is a Palestinian-American and supports the Boycott, Divestment and Sanctions Movement against Israel, gave an interview in which she discussed Israel, the Holocaust and her view that a one-state solution would be an idealistic way to resolve tensions between Israel and the Palestinian territories.
"There's kind of a calming feeling I always tell folks when I think of the Holocaust, and the tragedy of the Holocaust, and the fact that it was my ancestors, Palestinians, who lost their land and some lost their lives, their livelihood, their human dignity, their existence in many ways, have been wiped out...," Tlaib said in a Friday episode of Yahoo News' Skullduggery podcast. She continued by saying she was glad that her ancestral homeland had become a safe-haven for Jews, but that the Palestinians had lost "their human dignity" and the situation needed to be improved.
Critics jumped on the first part of her comments in which she said the Holocaust brought on a "calming feeling." But Representative Dan Kildee, a Michigan Democrat, defended his colleague on Fox News on Monday, saying that Tlaib's words had been taken out of context.
Omar has drawn similar criticism from Trump and Republicans over past comments about Israel, as well as the September 11, 2001, terrorist attacks. While supporters and many Democrats have stood by her, saying that several of her remarks had been misconstrued, she has received multiple death threats. At least two avowed Trump supporters have been arrested after they threatened her life.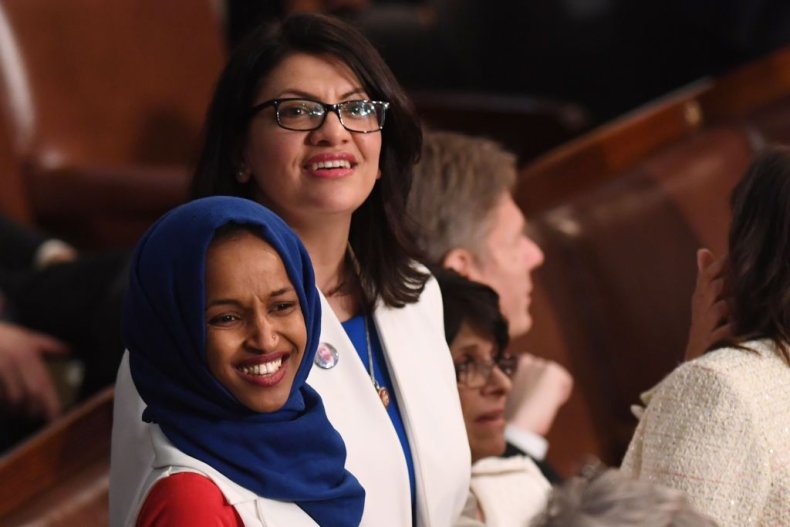 While Republicans might not vote for Muslim candidates because of their religious beliefs, they might also disagree with their politics. All the Muslims who have been elected to Congress so far have been Democrats, with Omar and Tlaib serving as key members of the left-leaning Congressional Progressive Caucus. A 2017 survey by Pew Research found that the majority of Muslim Americans (66 percent) considered themselves to be Democrats or Democrat-leaning.
Of those polled, 78 percent said they had backed Hillary Clinton in the 2016 presidential election. Trump's infamous call for a "total and complete shutdown of Muslims entering the United States until our country's representatives can figure out what the hell is going on" during his presidential campaign likely put off a number of Muslim voters.
Correction (05/14/19 (9:41 a.m.): A previous version of this article inaccurately stated that André Carson was elected to Congress in 2007. He was elected in 2008.