Reservation Dogs is a game-changing show because it is the first to have a predominantly Indigenous team both in front of and behind the camera.
The FX comedy show has an all Indigenous writing and director team, as well as an almost all American-Indigenous cast and production crew.
And at Sunday night's Emmys, co-creator Sterlin Harjo and actors D'Pharaoh Woon-A-Tai, Devery Jacobs, Paulina Alexis, and Lane Factor took the opportunity to discuss inclusivity in the entertainment industry.
The quartet were at the prestigious event to present the award for Outstanding Directing in a Limited Series, and before naming the winner they highlighted the importance of giving marginalized people a voice in television.
Harjo began by saying: "We are here on television's biggest night as creators and actors, proud to be Indigenous people working in Hollywood, representing the first people to walk upon this continent, and we are really happy to be here."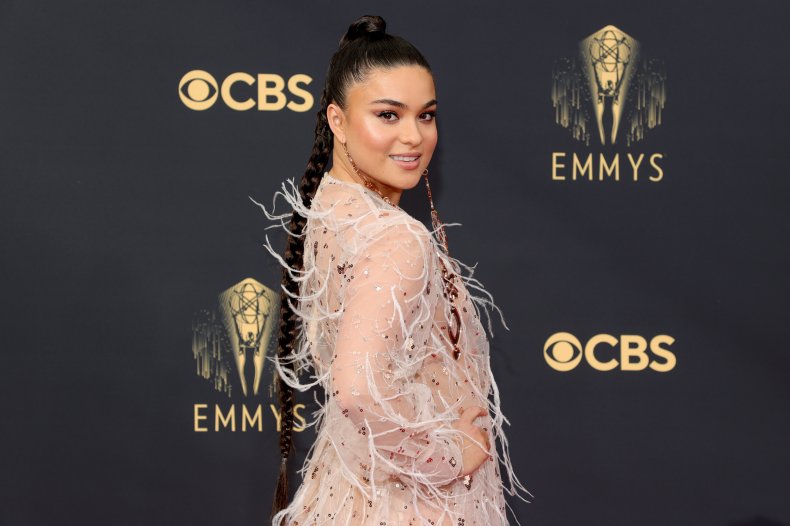 Woon-A-Tai, who stars as Bear Smallhill, went on: "Thankfully, networks and streamers are now—now—beginning to produce and develop shows created by and starring Indigenous people."
Jacobs, who portrays Elora Danan Postoak in the comedy series, claimed that their show was a "good start" and reiterated her hopes that it wouldn't be the only one to feature an Indigenous cast and crew.
"It's a good start, which can lead us to the day when telling stories from underserved communities will be the norm, not the exception," she said.
Alexis, who plays fellow teen Willie Jack, added to the impassioned speech by concluding: "Because, like life, TV is at its best when we all have a voice."
The award they were presenting for was given to Jessica Hobbs for her episode "The War" in The Crown's fourth season.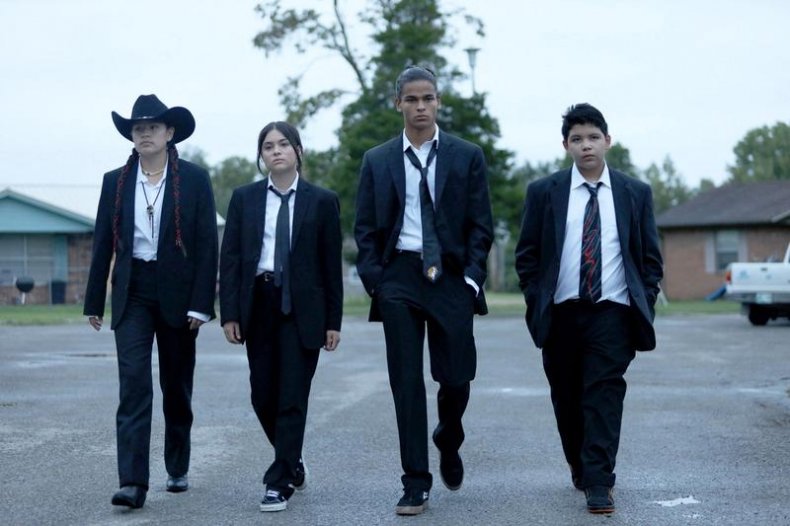 Reservation Dogs follows a group of teens, Elora, Bear, Willie and Cheese (Factor) and their dream of leaving their rural town in Oklahoma to go to California.
To get the money they need to move west the group of friends decide to commit crime, as well as fight it.
The show was co-created by Harjo and Taika Waititi, who came up with the idea for the comedy after bonding over their shared experiences as Indigenous people.
Harjo is a Seminole and Muscogee Native American, and Waititi is a Native Māori from New Zealand.
Reservation Dogs has been airing weekly on FX on Hulu, and the first season's finale will be available to watch on September 20.