'Resident Evil 2' DLC 'Ghost Survivors' Release Date: Free Update Adds New Playable Characters and Costumes to Remake, Including Umbrella Baddie
Capcom will release a DLC pack for the Resident Evil 2 remake called The Ghost Survivors , which will be added to the game in a free update that releases February 15. The Ghost Survivors adds three new player-characters to Resident Evil 2—the gunshop owner, the mayor's daughter and an unnamed soldier—and explores "what if" stories, following the new characters as they try to survive the zombie outbreak in Raccoon City.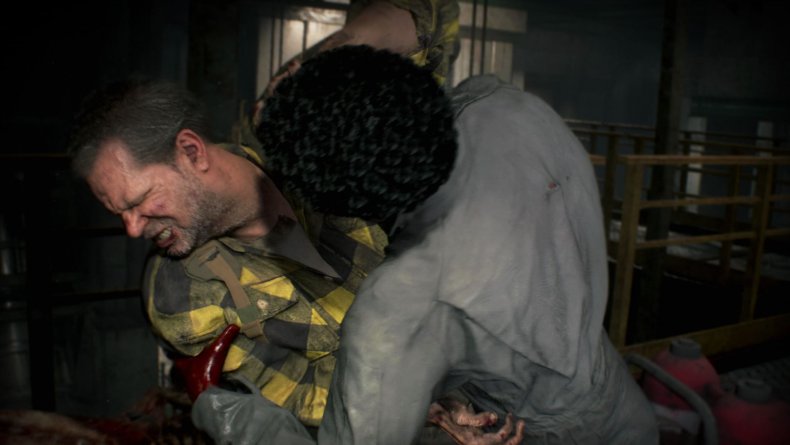 The free Resident Evil 2 DLC pack consists of three missions, each following one of the new player-characters: "No Time to Mourn," "Runaway" and "Forgotten Soldier." "No Time to Mourn" follows Robert Kendo, who owns the Raccoon City gun shop briefly visited over the course of the single-player campaign. "Runaway" follows Mayor Michael Warren's daughter Katherine, who has a run-in with the city's police chief, just like Sherry from Claire's RE2 campaign. Finally, "Forgotten Soldier" follows a member of the Umbrella Security Service left behind to fend for himself.
While the release date for The Ghost Survivors DLC pack was announced on Monday with scant details, a previous DLC announcement in Japan (translated by Siliconera) provides a little clearer picture of what's in-store. The Ghost Survivors mode is, somehow, randomized and points-based. The new missions will also feature a new enemy, unique to Ghost Survivors. There may even be in-game purchases, though the details of how that might haven't been revealed and could vary from region to region.
Also included in the free The Ghost Survivors update are the blocky, low-polygon character models from the original 1998 Resident Evil 2, now "costumes" for Claire and Leon.
Katherine Warren, Robert Kendo and the forgotten Umbrella soldier join the plethora of playable characters and costumes already included in Resident Evil 2, including Leon S. Kennedy, Claire Redfield, Ada Wong, Sherry Birkin, HUNK and Tofu.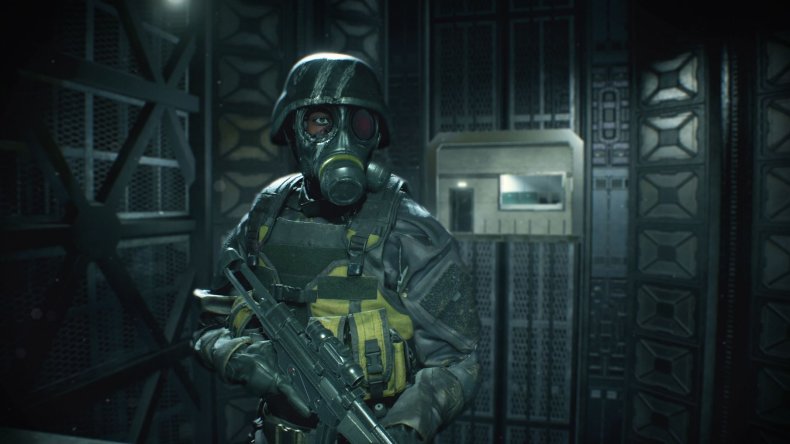 As with other modes included with Resident Evil 2, you'll likely need to first beat Leon and Claire's single-player campaign to access The Ghost Survivors. We can help.
Check out safe and locker combinations from Resident Evil 2 for that extra edge. Or our non-spoiler gameplay tips. Happy hunting.
Resident Evil 2 DLC The Ghost Survivors update will be released on February 15. The base game, Resident Evil 2 , is out now for PC, Xbox One and PS4.