Resident Panics, Calls 911 Over 'National Lampoon Christmas Vacation' Clark Griswold Display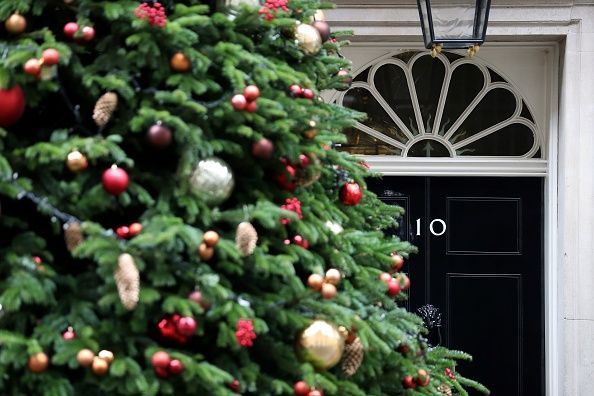 A family's Christmas tribute to a classic holiday film in Texas might have been too realistic for one passerby, who panicked and called police after seeing the decoration.
The Heerlein family of Austin, Texas, told KVUE that they put up their holiday decorations last week. One piece of decor paid homage to the scene from the classic holiday movie National Lampoon's Christmas Vacation where the main character, Clark Griswold, played by Chevy Chase, hangs from the roof of his house while trying to put up Christmas lights.
The owner of the home, Chris Heerlein, hung the Clark Griswold look-a-like dummy from his roof with a ladder underneath to make it look like it was tipping over in the movie, KVUE reported. A day later, a passerby saw the decoration and thought someone was actually hanging from the gutters of the family's roof, KXAN reported. The incident was captured on Nest Cam video obtained by the new station.
"Oh mister, please hold on!" the man can be heard saying in the recording while trying to grab the ladder to help the dummy. The man then yelled "HELP!" to people driving by on the street and called 9-1-1, KXAN reported.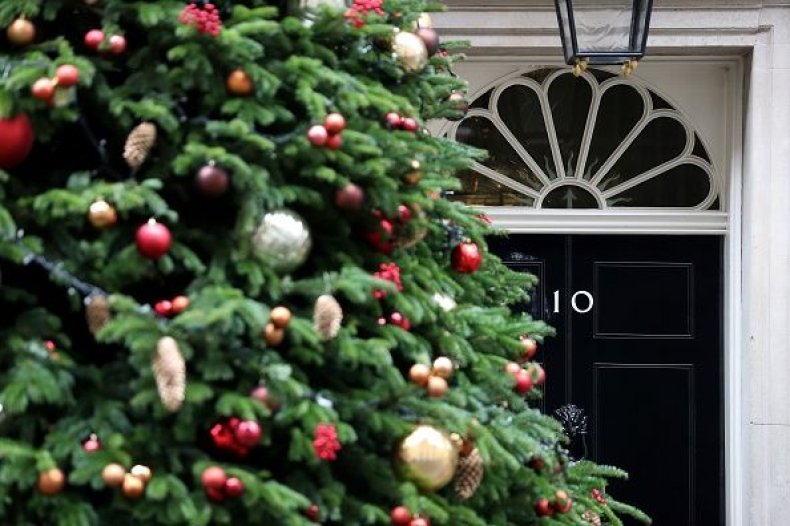 "He was doing everything he could to get the ladder! And be like 'Save Clark!'" Heerlein's sister-in-law Leah Wheless told KVUE. "He didn't give up. Whatever he had to do, he was going to save old Clark Griswold."
The Heerlein's told KVUE that the man can be heard calling 911 from the recording and called him to offer an apology and give him a gift card. The man has been identified as a veteran by the name of Alfred Norwood, ABC News reported. Norwood told KVUE that once he realized the dummy was not real, he laughed it off.
"I was trying to get him down anyway I can. Except when I started talking to him, he never said nothing!" Norwood told KVUE. "Then I thought, 'Oh my God I hope he's not dead, lemme call 9-1-1.'"
Since the incident, the Heerlein's told ABC News that they have placed a sign in front of their yard asking residents not to call the police over their decoration.
It's not unheard of for Christmas displays to prompt calls to law enforcement. Last week, two Minneapolis police officers were placed on administrative leave after Christmas decorations on a Christmas tree were called a "racist display" by the city's mayor. The tree, located in Minneapolis' Fourth Precinct, contained decorations like police tape, a can of malt liquor, a cup from Popeyes Louisiana Kitchen, a bag of Takis, a pack of cigarettes, and a bag of Funyuns. The tree was also decorated with other traditional Christmas ornaments. Chief Medaria Arradondo told The Minneapolis Star that he was "ashamed and appalled" by the tree and has launched a full investigation into the incident.