'The Resident' Season 5: Has the Fox Show Been Renewed?
The Resident brings its shorter-than-usual current season to a close on Tuesday, May 18 on Fox, with an episode that sees Nic (played by The Falcon and the Winter Soldier's Emily VanCamp) and Conrad (The Good Wife's Matt Czuchry) welcoming their baby girl into the world. While two characters welcome a new life, Resident fans are sure to be wondering whether the Fox show has any life left, and whether Season 5 of the show has been ordered.
Will there be another season of The Resident?
Before the season finale of The Resident had even aired, the show had already been recommissioned by Fox.
The Resident Season 5 was officially confirmed by Fox on Monday, when the network announced its line-up for the upcoming 2021-2022 TV season. Next season, the show will be back in its current timeslot on Tuesdays at 8 p.m. ET / 7 p.m. CT. Though Fox has not announced when its season will begin next summer, it is likely to be in late September.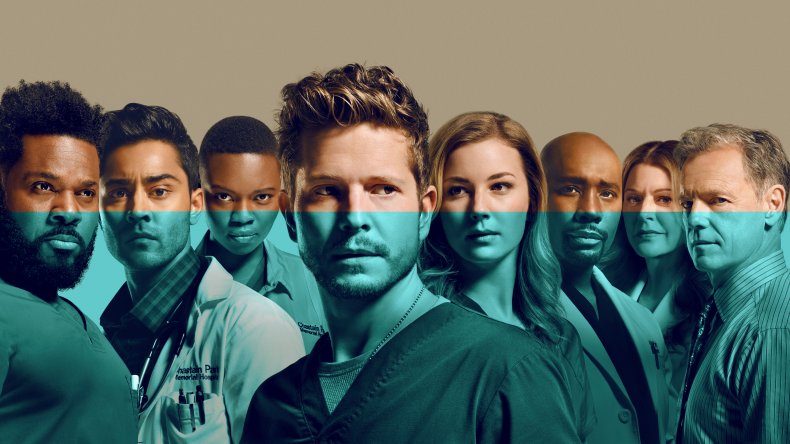 "We are presenting a fall lineup that builds upon Fox's legacy of bold stories and truth-telling-characters; stories that meet and reflect the cultural moment. Fox believes it's a time for series that offer hope and to speak to American audiences with themes of reinvention and second chances," Fox Entertainment CEO Charlie Collier said in a statement about the line-up's upcoming shows, which also includes new seasons of 9-1-1 and 9-1-1: Lone Star.
Though actors like Czuchry, VanCamp and Bruce Greenwood are likely to be back, viewers are set to see much less of one character next season. Dr. Barrett Cain actor Morris Chestnut is moving from being a series regular to a recurring character, meaning he will appear in only a few episodes of Season 5. This comes as he signs up to be a lead on newly announced Fox show Our Kind of People. He will also reprise his role as Lance Sullivan in the Peacock TV spinoff of the Best Man movie franchise.
Dr. Mina Okafor (Shaunette Renée Wilson) will also not return after the character returned back to her native Nigeria midway through Season 4.
The showrunner of The Resident has hinted that two characters brought in as replacements for Wilson will have a bigger part to play in Season 5, with Anuja Joshi's Leela and Jessica Lucas' Billie both getting bigger storylines.
"Because we knew Mina was leaving from early on," showrunner Andrew Chapman told TV Line. "One of the things we did was look for people to bring into Chastain who are not replacements, but are additions to the cast who will be fun to watch and will... bring new elements into the show...[they're] going to have big storylines going forward for the rest of the season. And, knock on wood, we get picked up for a fifth season, they will have big storylines in Season 5."
The Resident Season 4 finale airs Tuesday, May 18 at 8 p.m. ET / 7 p.m. CT on Fox. All episodes so far are streaming now on Hulu.