Resign or Be Impeached, Nancy Pelosi Tells Donald Trump, as First GOP Senator Defects
Democratic House Speaker Nancy Pelosi said Friday that if President Donald Trump does not willingly resign from office, lawmakers will begin impeachment proceedings against Trump.
Calls for Trump to resign have increased in number in the aftermath of a riot at the U.S. Capitol on Wednesday which left 5 people dead. Lawmakers have accused Trump of inciting the riot by encouraging his supporters at a Stop the Steal rally to march to the Capitol building while Congress was in the act of certifying votes in the Electoral College and declaring President-elect Joe Biden the victor of November's election. On Friday, Alaska GOP Senator Lisa Murkowski became the first member of the Senate to publicly call for Trump's resignation. Pelosi's statement indicated that members of the House were ready to move to oust Trump from the Oval Office.
"It is the hope of Members that the President will immediately resign. But if he does not, I have instructed the Rules Committee to be prepared to move forward with Congressman Jamie Raskin's 25th Amendment legislation and a motion for impeachment," Pelosi said in a Friday statement. "Accordingly, the House will preserve every option—including the 25th Amendment, a motion to impeach or a privileged resolution for impeachment."
"With great respect, our deliberations will continue," Pelosi added.
In a Friday interview with the Anchorage Daily News, Murkowski said she wanted Trump to resign. "I want him out," Murkowski said. "He's done enough damage."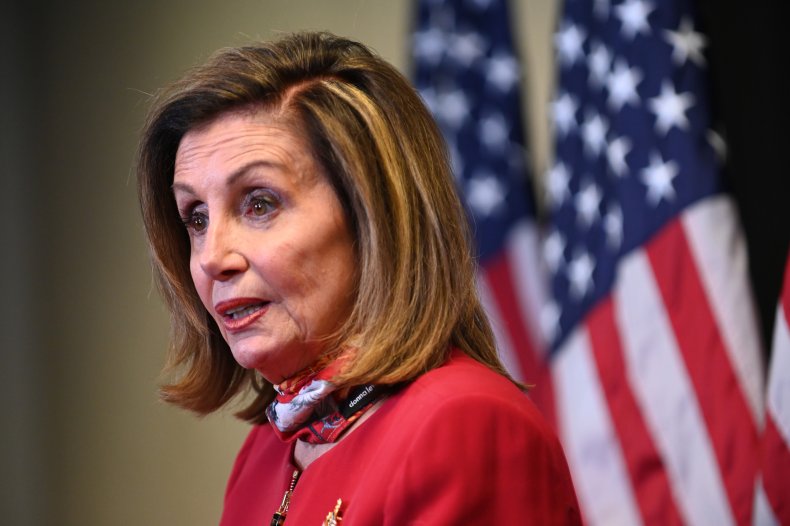 Murkowski added that Trump only wants to remain in office "for his ego. He needs to get out. He needs to do the good thing, but I don't think he's capable of doing a good thing."
Biden, who is expected to take office on January 20th, has not publicly endorsed the idea of impeachment proceedings. "I've been saying for now well over a year—he's not fit to serve," Biden told reporters on Friday. "He's one of the most incompetent presidents in the history of the United States of America. And so the idea that I think he should have been out of office yesterday is not the issue."
In a Friday statement, the White House said that impeaching Trump would do more harm than good.
"A politically motivated impeachment against a President with 12 days remaining in his term will only serve to further divide our great country," the statement read.
Lawmakers have suggested different methods for Trump's removal, including asking Vice President Mike Pence to invoke the 25th Amendment. Under the 25th Amendment of the U.S. Constitution, the vice president can take the sitting president's place if he or a majority of the president's Cabinet declares the president to be unfit to hold office. However, the president could refute those allegations and force Congress to cast a deciding vote on the issue.
Others have called for Trump to be impeached. Articles of impeachment drawn by Maryland Representative Jamie Raskin, California Representative Ted Lieu and Rhode Island Representative David Cicilline of Rhode Island are expected to be introduced on Monday. In the articles, Trump is accused of "high Crimes and Misdemeanors by wilfully inciting violence against the Government of the United States."
If lawmakers are successful in their impeachment efforts, Trump would be the first president in U.S. history to be impeached twice.