The Resistance Resists Too Often, Paul Ryan Says in Defending GOP's Health Care Plan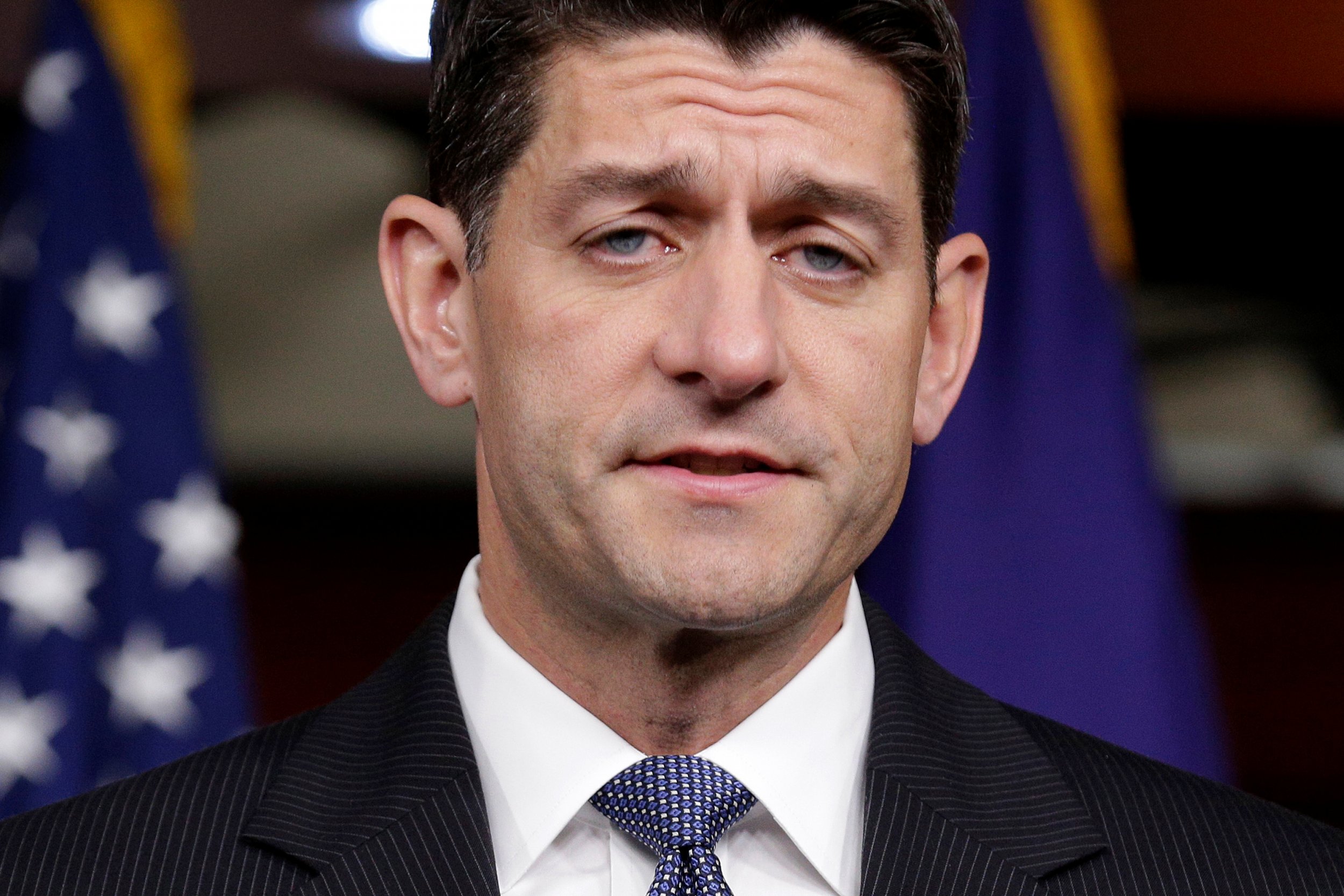 Speaker of the House Paul Ryan wishes all those folks on the left would cut it out with that "resistance" nonsense. Ryan, who had a big hand in crafting the House's Obamacare replacement bill, dubbed the American Health Care Act, has a lot invested in the current health care debate and says liberals have burned themselves out while opposing the GOP.
As Republicans in the Senate work to figure out how to pass their bill, Ryan appeared on Fox News Monday and defended the GOP's efforts to repeal Obamacare. In the segment that aired Tuesday, Ryan was asked about the Congressional Budget Office score that estimates 22 million more people would lose insurance because of the legislation.
"What they're basically saying at the Congressional Budget Office is if you're not going to force people to buy Obamacare, if you're not going to force people to buy something they don't want, then they won't buy it. So it's not that people are getting pushed off a plan. It's that people will choose not to buy something they don't like or want," Ryan said on Fox & Friends.
Brian Kilmeade, a host on Fox & Friends (reportedly President Donald Trump's favorite show), shifted to ask Ryan about an advertisement that showed a person who looks like the House speaker pushing an elderly woman off a cliff. The ad alluded to the prediction that many older Americans would lose Medicaid coverage under the GOP plan.
"I think you saw what Democrats are doing. It's a Paul Ryan look-alike throwing a granny off a cliff. What is your reaction? Can you really laugh that off at this point?" asked Kilmeade.
"Oh yeah, I'm so used to this by now," Ryan responded. "I think the left is out of gas. I think they just basically decided resist, resist, resist. They want government-run health care. Government-run health care is collapsing while we speak. It's not working, and so what are we doing? We are replacing it with a law that will actually work."
Asked how big of a deal the health care debate was, Ryan emphasized that the GOP had long promised it would repeal Obamacare and that the stakes were high for them to deliver.
"I think it's probably the biggest signature issue we have, and it's the biggest promise we've ever made in the modern era," Ryan said.
On Tuesday, reports said the Senate health care vote would be delayed as Republicans tried to get more of their colleagues on board. A handful of GOP senators have spoken out against the bill.
Democrats also have commented sharply about the effort to replace Obamacare. "People who can't afford health care do not deserve to die," tweeted Vermont Senator Bernie Sanders this week. And Senator Elizabeth Warren (D-Mass.) tweeted, "This is a tax cut bill paid for by stealing billions from working people & destroying health care for millions. Time to start over."