Watch Trump Explain Why He Sent Comey-Tapes Tweet and See If You Understand (We Don't)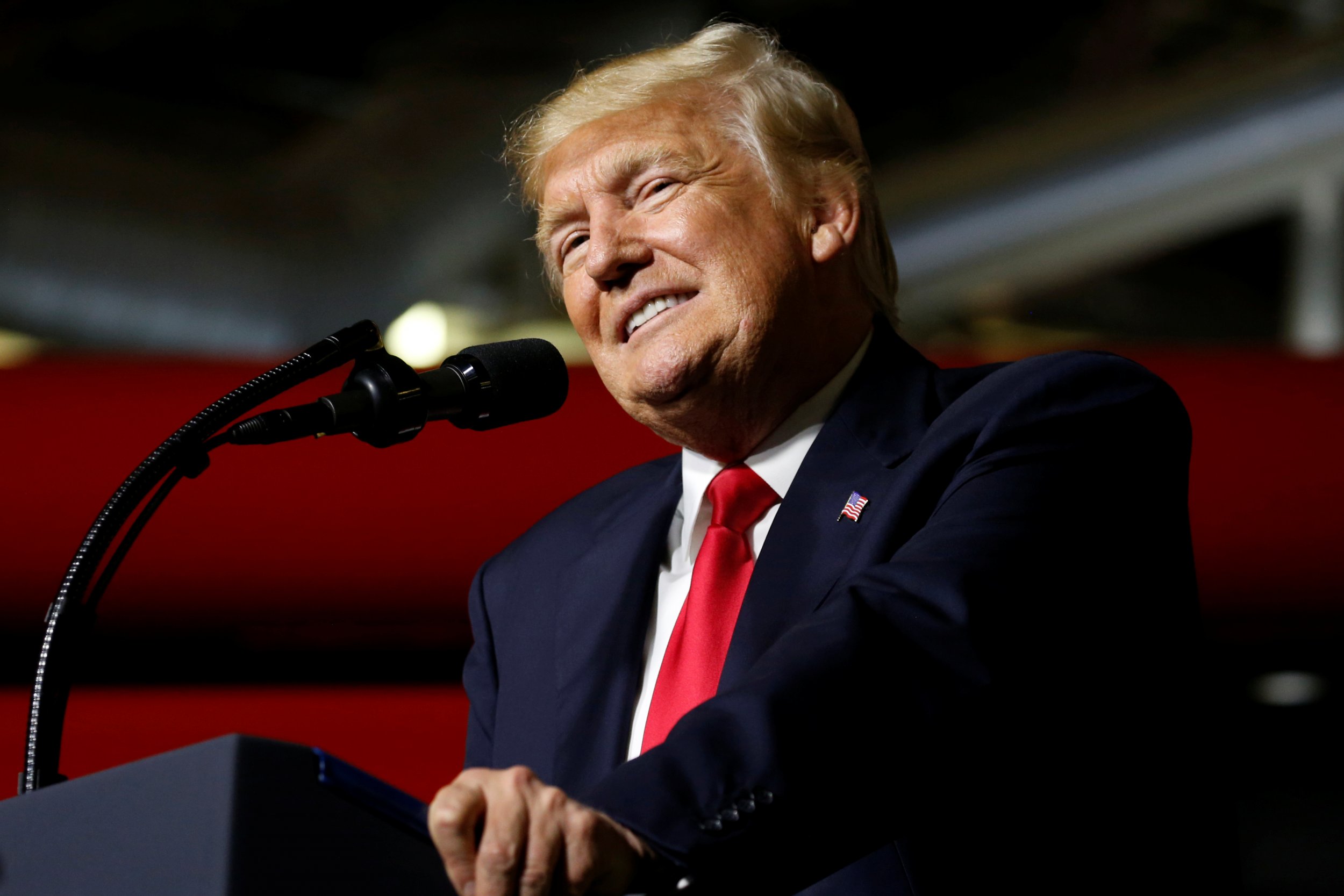 President Donald Trump often rambles. He has been known, for instance, to take the most benign of subjects—say, his budding relationship with Chinese President Xi Jinping—and turn it into a dissertation on his election win.
When Trump speaks, there's constant verbal movement forward but no clear sense of any coherent direction: like driving down a highway with no map and signs written in gibberish. In short, the president doesn't always make sense. But the rant that aired Friday during a taped segment was a doozy even for him.
Appearing on his favorite show, Fox & Friends—which every day spends much of its morning fawning over Trump—he was asked (actually, it was more of a cheery announcement than a question) about his decision to make it seem like he may have had tapes of his conversations with former FBI Director James Comey (whom he fired), despite tweeting this week that apparently there were no tapes.
See if you can make heads or tails of this exchange on Fox & Friends. For the life of me, I'm stumped.
"Big news today, you didn't—you said you didn't tape James Comey," said Fox's Ainsley Earhardt. "Do you want to explain that? Why did you want him to believe that you possibly did that?"
Trump answered:
"Well, I didn't tape him, uh, you never know what's happening when you see the Obama administration perhaps longer than that was doing all of this unmasking and surveillance. And you read all about it, and I've been reading about it for the last couple of months, about the seriousness of the—and horrible—situation with the surveillance all over the place, and you've been hearing the word 'unmasking,' a word you've probably never heard before. So you never know what's out there. But I didn't tape, and I don't have any tape, and I didn't tape. But when he found out that I—that there may be tapes out there—whether it's governmental tapes or anything else—and who knows—uh, I think his story may have changed. I mean, you'll have to take a look at that, because then he has to tell what actually took place at the events. And my story didn't change, my story was always a straight story, my story was always the truth. But you'll have to determine for yourself whether or not his story changed. But I did not tape."
Did Earhardt—blessed with rare access to the president who has overseen a White House that has drastically limited the information it makes available to the press and public—then respond by pushing hard for Trump to give a straight answer to her question?
Here's what she said: "It was a smart way to make sure he stayed honest in those hearings." (It truly is a mystery why the president often tweets his love for Fox & Friends.)
"Well, uhhh, it wasn't very stupid, I can tell you that," Trump answered. "He was, he did admit that what I said was right, and if you lo0k further back before he heard about that, I think maybe he wasn't admitting that. So you'll have to do a little investigative reporting to determine that, but I don't think it'll be that hard."
There you have it, United States of America: the words straight from your president's mouth. Have a nice weekend.