Restaurant Owner Who Vowed to Defy Lockdown Tells Large Crowd Gathered Outside His Lawyers Won't Let Him Reopen
After initially pledging to defy Minnesota's statewide shutdown of dine-in restaurant service, Kris Schiffler, the owner of Shady's Hometown Tavern & Event Center—a local bar and meeting space in Albany, Minnesota—told patrons standing outside of his business on Monday afternoon that his lawyers have advised him not to re-open, under threat of legal action by the state's attorney general.
Schiffler had pledged to open on Monday despite Governor Tim Walz's "Stay Safe Minnesota" order forbidding nonessential businesses from operating until May 31. Walz has promised to release a plan for helping businesses safely reopen on May 20.
"The Attorney General has just called and shut us down," Schiffler told the patrons standing outside his business. "They've gone into the court, they granted them an order to shut us down. Our attorney has advised us to not open the doors."
Schiffler said he would appreciate the crowd's support, especially through the crowdfunding site, GoFundMe, to help raise money for the business's legal fees.
The GoFundMe page says that Schiffler received a phone call from the office of Attorney General Keith Ellison on Friday, May 15 threatening a $25,000 daily fine for each of Shady's six locations if the business violated Walz's shutdown order.
"My office has the duty to enforce the law and the Governor's order, to protect Minnesotans' health, and to protect businesses that are complying with the order from unfair competition. I take that duty seriously," Ellison wrote in a statement explaining his decision to pursue legal action against Schiffler.
Last Sunday, 52 Republicans from the state House of Representatives signed a letter accusing Walz of bringing the state economy to "the verge of collapse" and of arbitrarily choosing which businesses are essential and which ones aren't.
"We would like to think the Attorney General's office has better things to do than to financially punish people who have gone without a paycheck for nearly two months," the representatives wrote. "The reality is, when a Main Street business in rural Minnesota shuts down, it never reopens."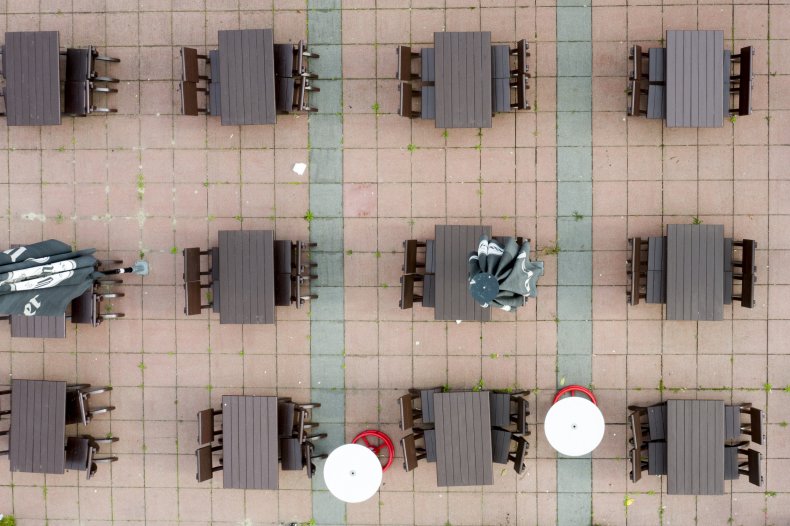 At the time of publication, the page has already raised $209,129; over double its initial $100,000 goal. The campaign's organizers pledge to use the excess amount to help other small businesses in Minnesota.
"We, along with countless other MN small businesses, have suffered long enough," the business's GoFundMe page reads. "We unfortunately can't survive on just take-out orders. We need our business back just like so many others do. This isn't a fight we should HAVE to fight, but it is a fight we are GOING to fight! We are taking a stand to fight for our rights to earn a living, to fight for our employees and their families and to fight for ALL MN SMALL BUSINESSES!"
Various commenters on the crowdfunding campaign have called Ellison and Walz "scumbags", "dictators", "politically misguided" and have made various claims about "government overreach" and protecting constitutional freedoms. One commenter declared, "Small Businesses Matter," and another said that legal battles are the only way to ensure that the state lockdown order doesn't end in bloodshed.
Although GoFundMe's official policies prohibit people from raising money for anyone breaking the law, the crowdfunding site has been used to raise money for Shelley Luther, a Texas salon owner who had over $500,000 raised for her business on GoFundMe when a Dallas County judge imprisoned her for continuing to operate despite the state's shutdown of non-essential businesses.
Newsweek reached out to GoFundMe for further information. This story will be updated with any response.