Salon Owner Jailed for Violating Stay-at-Home Order Released After Texas Supreme Court Intervenes
After intervention by Texas Governor Greg Abbott, state Attorney General Ken Paxton and a ruling by the Texas Supreme Court, Shelley Luther, the salon owner jailed for violating the state's stay-at-home order has been freed from her seven-day jail sentence.
Upon her release, video taken by the Dallas CBS News affiliate from KTVT-TV showed a small crowd cheering "Shelley's free!"
"I'm a little overwhelmed," Luther said. "I just want to thank all of you who I just barely met, and now you're all my friends. You mean so much to me, and this would have been nothing without you."
Luther was found guilty on Tuesday of civil and criminal contempt of court for continuing to operate her business, Salon Á la Mode in North Texas, despite a restraining order telling her to observe Abbott's executive order shutting down all nonessential businesses during the coronavirus epidemic.
After Luther was taken into custody on Wednesday, Paxton and Abbott both publicly criticized Dallas Judge Eric Moyé's sentencing Luther to seven days in jail.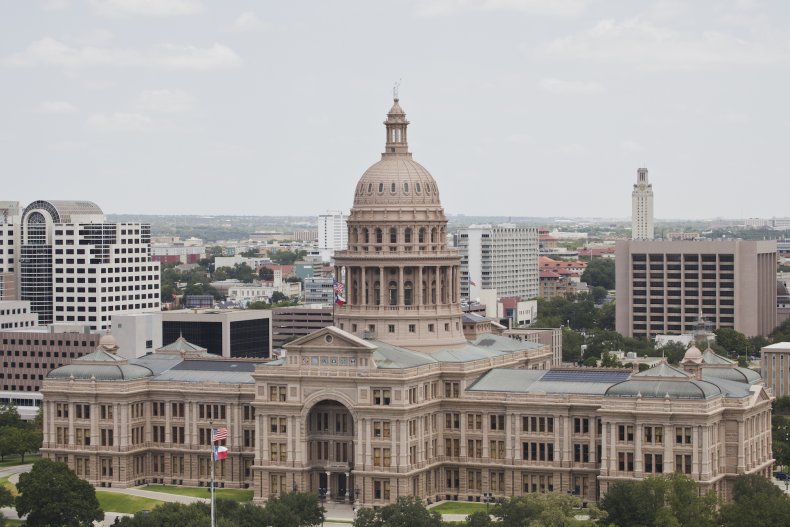 "7 days in jail, no bail and a $7K fine is outrageous," Patrick tweeted on Wednesday. "No surprise Texans are responding. I'm covering the $7K fine she had to pay and I volunteer to be placed under House Arrest so she can go to work and feed her kids."
Moyé also gave Luther an additional $500 fine for every day her salon remained in business until May 8, when Abbott will allow barbers, hair salons and cosmetologists to re-open their businesses.
On Thursday, Abbott rewrote his executive order to eliminate confinement as a punishment for violating the order. That same day, the Texas Supreme Court granted a motion to release Luther from jail.
"Throwing Texans in jail who have had their businesses shut down through no fault of their own is nonsensical, and I will not allow it to happen," Abbott said in a statement. "As some county judges advocate for releasing hardened criminals from jail to prevent the spread of COVID-19, it is absurd to have these business owners take their place."
Newsweek reached out to Gov. Abbott's office for comment. This story will be updated with any response.
On Wednesday, 2008 Republican vice presidential nominee Sarah Palin stopped by Salon Á la Mode to take a picture with salon workers.
A GoFundMe campaign for Luther raised $500,110. Donations have since been disabled on the crowdfunding campaign page.