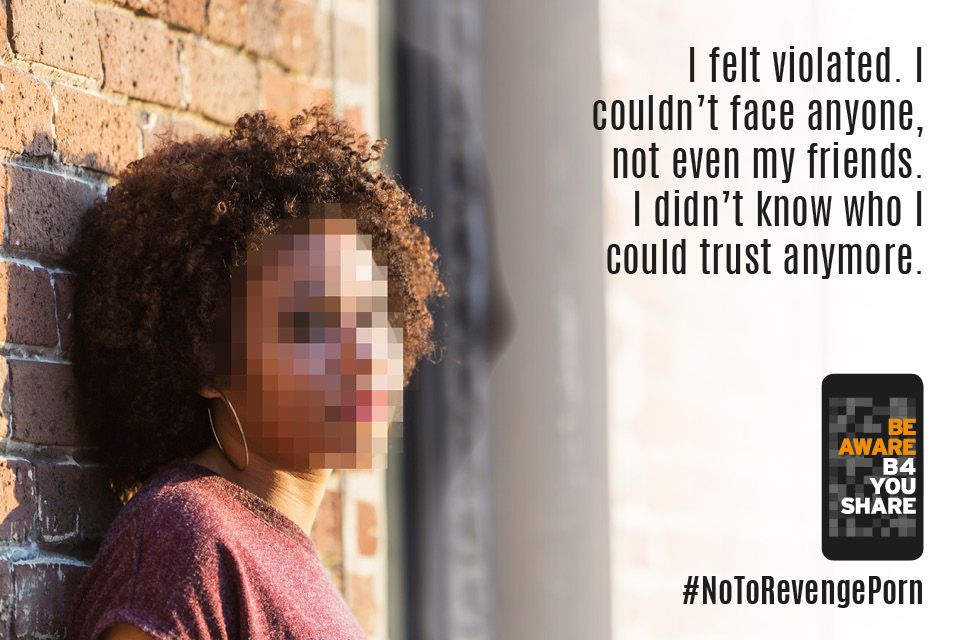 Revenge porn is the unauthorized and malicious dissemination of intimate images or videos on the internet. The victim is usually naked or engaging in a sexual act. In most cases, the material will originally have been taken with the subject's consent, often by a partner on a camera phone.
Indeed, the images may have been taken by the victim themselves and sent as a private message, but sometime later, perhaps after a relationship has ended, the images are published without the victim's consent. The publisher is commonly motivated by a desire to punish, threaten or control the subject and the consequences can be catastrophic.
Revenge porn, and revenge porn websites, first came to prominence in the U.S. and, as a result, American legislation is probably the most advanced when dealing with the problem. According to the Cyber Civil Rights Initiative, 34 states and Washington DC have laws expressly applicable to revenge porn.
The situation in Europe, however, is a little different, and laws banning revenge pornography have been slow to emerge.
This week, Tiziana Cantone, a 31-year-old from Naples in Italy, committed suicide after footage showing her engaging in a sexual act was posted online. Italian publication Blitz Quotidiano reported that Cantone made the video herself to send to an ex-boyfriend and that the video was swiftly circulated all over the internet.
According to The Independent, she had the video wiped from search engines last year but it can still be found online, and the video prompted a lot of people to harass her on social media. She ultimately left her job and moved to a remote location where she suffered with severe depression before her death.
Italy does not have any specific laws in place for dealing with revenge porn.
After World War II, privacy attained the legal and cultural status of a fundamental right in Europe. The right of privacy was recognized in the Universal Declaration of Human Rights, the European Convention of Human Rights, and in legislation implementing these instruments. For the most part, these broad privacy statutes are what justice systems, particularly in Europe, rely on when it comes to revenge porn.
Germany, France and the U.K., however, have implemented more specific laws in recent years.
A German Court in May 2014 ruled that intimate photographs of partners should be deleted if a partner calls for it. The decision by the German High Court came after a divorced man refused to delete erotic images of his former wife following their split. He was taken to court by his former wife who won her case and saw the pictures deleted.
France criminalizes the willful violation of the intimate private life of another by "transmitting the picture of a person who is within a private place, without the consent of the person concerned."
In 2015, the U.K. introduced legislation outlawing the distribution of a private sexual image of someone without their consent, as long as there is intention to cause distress.
The first person to be convicted under the new revenge porn laws, Jason Asagba, was sentenced in September 2015. His victim, an unidentified 20-year-old woman, had contacted the police after he posted images of her on social media, causing her "extreme distress." She reported the incident three days after the new law was introduced. Asagba was handed a six-month jail sentence, suspended for 18 months, as well as 100 hours unpaid work, a restraining order and a bill for £345 in costs.
Between April 2015 (the date that section 33 of the Criminal Justice and Courts Act 2015 came into force) and December 2015, the number of reported incidents of revenge pornography in England and Wales was 1,160. However, 61 percent of them resulted in no action being taken and the number of people prosecuted for disclosing private sexual images during the legislation's first year was 206.
In Scotland, revenge porn became a specific offence in April 2016 when the Abusive Behaviour and Sexual Harm Act came into effect. In Northern Ireland, revenge porn was made a crime in February 2016 through the amendment of an existing law.
Outside of Europe, the Philippines introduced a specific revenge porn law in 2009, which applies regardless of whether the original image was taken with permission or not.
Israel became the first country to classify a revenge porn perpetrator as a sex offender in 2014. Revenge porn is legally considered to be a sex crime in the country, and those found guilty of it face up to five years in jail.
Also in 2014, with the passage of the Protecting Canadians from Online Crime Act, Canada criminalized the "non-consensual distribution of intimate images" that were made under a "reasonable expectation of privacy." In the same year, Japan followed suit.
In Australia, the state of Victoria has specific legislation to tackle revenge porn, which made it a crime in 2013.