The Department of Education announced Wednesday that transgender students are protected against discrimination under Title IX, the opposite stance of the previous administration.
The agency's Office of Civil Rights (OCR) said Wednesday's notice was meant to "ensure clarity" on the 1972 law, which prohibits sex discrimination in programs that receive federal funding.
"OCR has long recognized that Title IX protects all students, including students who are lesbian, gay, bisexual, and transgender, from harassment and other forms of sex discrimination," the notice read.
It continued, "But OCR at times has stated that Title IX's prohibition on sex discrimination does not encompass discrimination based on sexual orientation and gender identity."
Under former President Donald Trump, the Education Department maintained that gay and transgender students were not protected by the law.
In 2017, the department rescinded protections for students in public schools that let them use bathrooms and facilities that correspond with their gender identity. Three years later, the agency determined that Connecticut's inclusion of transgender student-athletes in sports consistent with their gender identity violated Title IX.
Upon entering office, President Joe Biden signed an executive order on "guaranteeing an educational environment free from discrimination on the basis of sex, including sexual orientation and gender identity." The order directed the Education Department to propose policy charges within 100 days.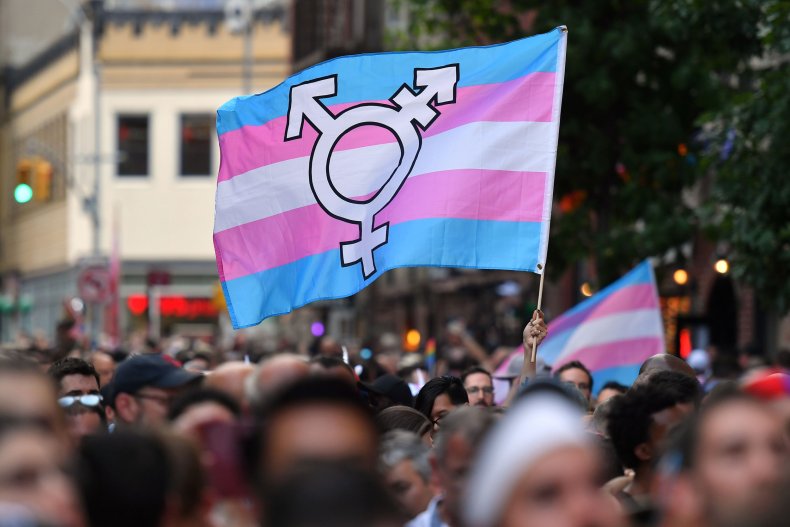 Education Secretary Miguel Cardona told the New York Times that the notice is part of the department wanting to "double down on our expectations." The Times was the first to report the new guidance.
"This is really clarity around how we interpret it," Cardona said. "We need to make sure we are supporting all students in our schools."
The department's Office of Civil Rights explained that its interpretation of Title IX comes from the landmark 2020 Supreme Court decision in Bostock v. Clayton County, in which the court held that workplace discrimination on the basis of sex included sexual orientation and gender identity—a major victory for the LGBTQ community.
"As numerous courts have recognized, a school's policy or actions that treat gay, lesbian, or transgender students differently from other students may cause harm," the Office of Civil Rights wrote in their notice.
In January, just a week before Trump left office, his Department of Education published a memorandum in response to the SCOTUS decision stating that LGBTQ students were not expressly included in protections under Title IX.
Newsweek reached out to the White House for comment on the Education Department's decision but didn't receive a response before publication.