To Reverse Trump's Policies, Biden Should Acknowledge Trump's Bigotry | Opinion
The last several months have seen a concerted effort to lower expectations on President-elect Joe Biden's promise to unwind President Donald Trump's horrific immigration policies. This is partly understandable. Although Trump's executive orders can be rescinded on day one, Trump assaulted virtually every aspect of the immigration system. Undoing the damage done will be a big effort.
However, there is a way to rescind many Trump-era policies in essentially one stroke: Biden's Department of Justice should identify and rescind every Trump-era immigration policy motivated by discriminatory intent.
For starters, the Biden DOJ should make this concession because Trump's discrimination was both wrong and illegal. The Fifth Amendment prohibits any policy motivated even partly by discriminatory animus, including racial and religious bigotry. Every federal official is bound by that prohibition. Even a policy that might otherwise be lawful—for example, a ban on visitors from a country with a newly-discovered coronavirus—is unconstitutional if motivated by animus.
Evidence of President Trump's discriminatory intent is overwhelming. He has expressed racist sentiments against Muslims, Latinos, Haitians, Africans, non-white immigrants and others.When he rejected a proposal to provide permanent immigration status to people from El Salvador, Haiti, Honduras and Sudan, he asked why America would welcome people from "shithole countries" instead of "places like Norway." The bigotry has not been subtle.
Nor was it just talk. First came the Muslim ban, fulfilling Trump's campaign pledge to exclude persons of that faith. Then came a sustained assault on non-white immigrants, from those attempting to cross the Southern border to those who have lived here for years.
As ACLU attorneys, we represent people who have suffered enormously because Trump turned bigotry into policy. Our immigrant clients have been banned from the U.S. based on their religion, detained in cages, separated from their parents, held incommunicado in federal prisons, arrested while lawfully pursuing green cards and cut off from humanitarian protection against violence and natural disaster.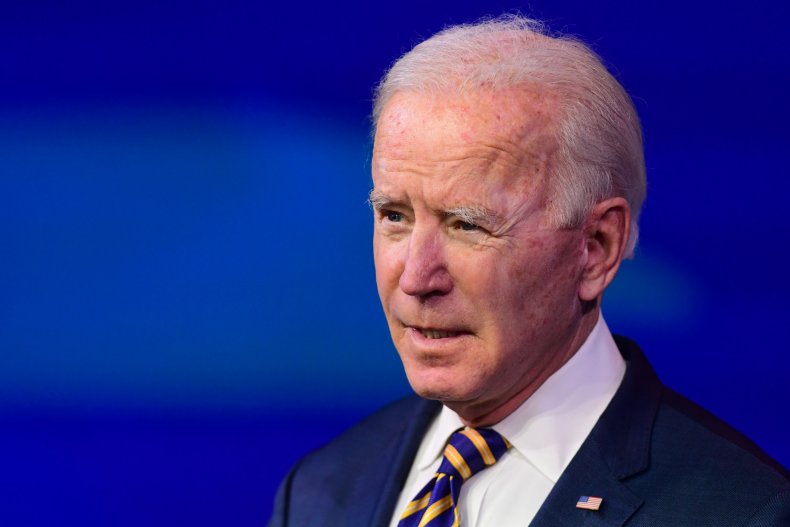 In court, the fate of the anti-discrimination challenges to these cruel policies has been mixed. Some decisions have found it plausible that Trump policies reflected a desire, as one court put it, "to remove racial minorities from the United States." Others, such as the Supreme Court's DACA decision, have rejected discrimination claims by finding the plaintiffs failed to adequately allege that Trump's bigotry caused the decisions underlying the attack. But critically, none of these cases has yielded a final judgment that Trump's policies were not motivated by discrimination.
President-elect Biden has spoken powerfully about the racism "baked into" Trump's immigration policies. Yet, so far as we know, he has never acknowledged the obvious implication of such statements: His administration must rescind all Trump administration policies motivated by discrimination.
Doing so would be straightforward. Consistent with its ethical duty to inform itself about the facts of its cases, the Biden DOJ should fully review the facts and then concede defeat in cases where, in its view, Trump's policies were unconstitutionally discriminatory.
This discrimination review should not be limited to existing cases. Because the Constitution imposes an "affirmative duty to take whatever steps might be necessary to [eliminate] racial discrimination ... root and branch," the Biden administration should comprehensively review all Trump-era immigration policies and rescind them whenever it finds that policymakers motivated by animus influenced the decision-making process. The review should examine not only policies Trump himself advocated, but also those influenced by individuals such as Stephen Miller, who has reportedly promoted the ideas of white supremacists, Jeff Sessions, who was denied a federal judgeship because of accusations of racism three decades before becoming attorney general and others.
The Biden administration should undertake this discrimination review primarily because it is necessary to vindicate the Constitution's promise of equal protection for all. But doing so would also serve several other interests.
First, rescinding policies because they were motivated by discrimination would be a narrow basis for conceding their illegality. It would allow the Biden administration to withdraw Trump-era policies without taking any position on the complex questions of executive power, administrative law and statutory interpretation that many of those policies raise. Instead, Biden would have to commit only to engage in less bigotry than Trump. As he should.
Second, the Biden administration could repeal policies motivated by racial animus without the need for notice and comment or other time-consuming processes that are often required when an administration wants to change course based just on its policy preferences.
Finally, the discrimination review would formally—and powerfully—acknowledge that Trump's cruelty was unconstitutional. No one speaking on behalf of the U.S. government has ever admitted to our clients, or to thousands like them, that when our government took their children, imprisoned them without access to counsel, arrested them at green card interviews and attempted to strip them of lawful status it did so simply out of hate. No one has ever apologized.
The U.S. government owes them that apology, and it owes all of us a repudiation of the white supremacy that drove Trump's immigration policies. Even if some changes take longer, the truth-telling should start on day one.
Ahilan Arulanantham is senior counsel at the ACLU of Southern California. Matthew Segal is legal director at the ACLU of Massachusetts. Both authors have pending cases against the Trump administration in which they raise claims of unconstitutional discrimination on behalf of immigrants.
The views expressed in this article are the writers' own.