Rhode Island Man Guilty in ISIS Plot to Behead Conservative Blogger Pamela Geller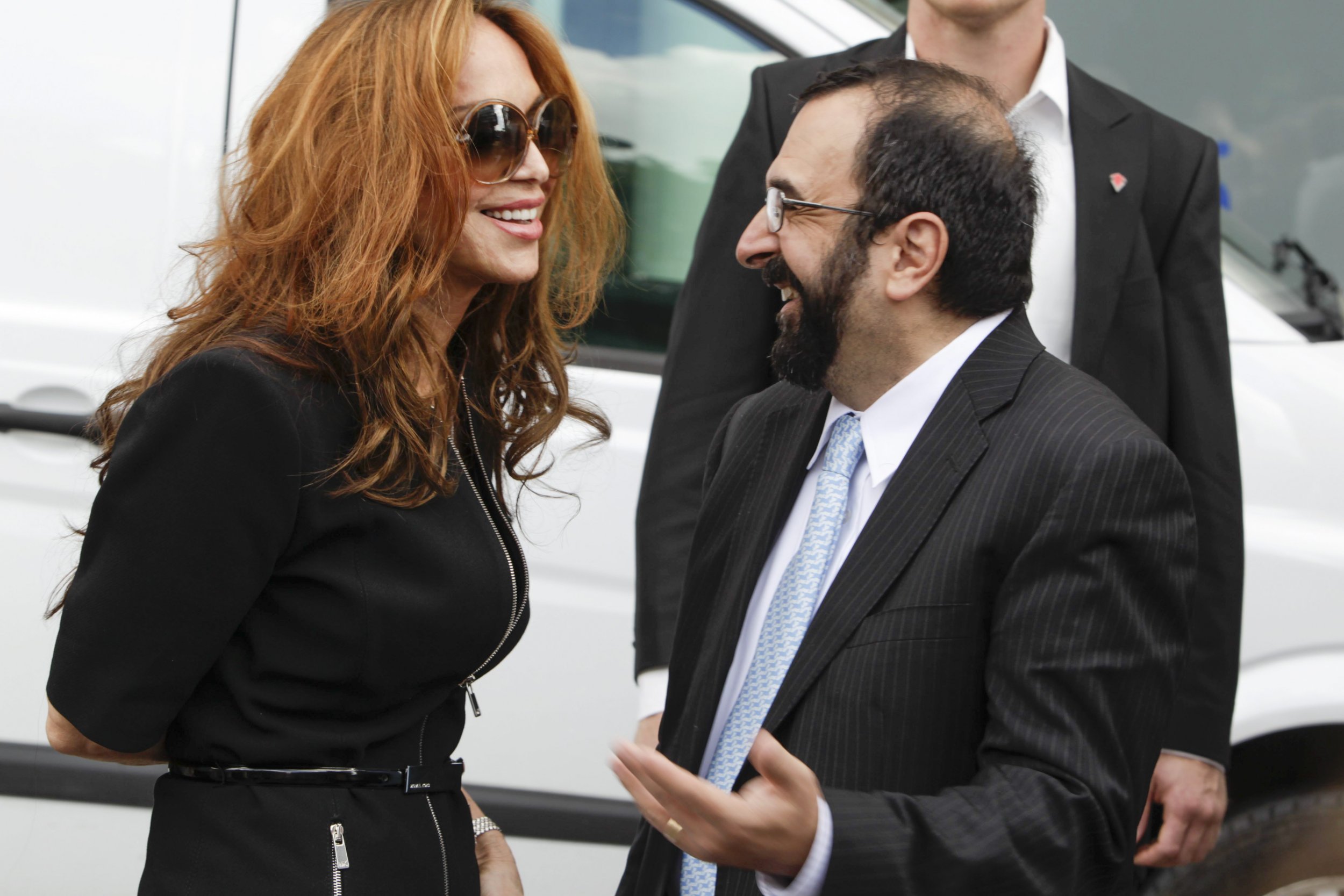 A Rhode Island man pleaded guilty on Thursday to charges of conspiring to behead a conservative blogger and recruit others to carry out attacks on American soil in the name of the Islamic State militant group (ISIS).
Nicholas Rovinski, 25, admitted that he had plotted with two men, David Wright and Wright's uncle Usaamah Rahim, to kill Pamela Geller, an anti-Islam activist, and other attacks. Rahim had told Wright that he wanted to target "those boys in blue," in reference to the police. None of the plans were carried out.
Geller stoked anger among Muslims by launching a cartoon contest about the Prophet Muhammad in Garland, Texas, in May 2015, which resulted in police shooting dead two Muslim gunmen who attacked the event. ISIS later claimed that the pair had carried out the attack in its name.
Rovinski reached a plea agreement with prosecutors, who are trying to bargain for between 15 and 22 years jail term, instead of going to trial. He will be sentenced in March.
The presiding judge asked him why he decided not to go to trial, to which he replied: "I feel that in the interest of myself and the people of the United States I should pay for the crimes that I have committed."
In reaction to his plea, Geller called Rovinski a "murderous thug" who "deserves the maximum sentence until he proves he is not a danger to human beings who don't accept his beliefs." Former British ISIS recruiter Junaid Hussain, killed in a U.S. drone strike in August 2015, facilitated the plot to kill her with Rahim, offering instructions from overseas, Assistant U.S. Attorney Stephanie Siegmann told the Associated Press.
Police killed Rahim in June 2015 after they approached him and he attacked them with a knife. Authorities had put him under surveillance. Wright has pleaded not guilty and will go on trial.
U.S. authorities have had to deal with several attacks by radicalized individuals in recent months. Last week, a Somali man stabbed eight people at a shopping mall in Minnesota, in an attack claimed by ISIS, before police shot him dead.
On the same weekend, an explosive device detonated in Manhattan, injuring 29 people, while two other devices exploded in New Jersey, which authorities believe is linked to the Manhattan bomb. Law enforcement officials arrested and charged a naturalized Afghan man in connection with the blasts but no group has yet claimed responsibility for the attack.
In May, before the Islamic holy month of Ramadan, then ISIS spokesman Abu Mohammad al-Adnani called on the group's supporters in "Europe and America" to launch attacks on home soil rather than traveling to the group's self-proclaimed caliphate in Iraq and Syria with access becoming more and more difficult.
"The smallest action you do in their heartland is better and more enduring to us than what you would if you were with us. If one of you hoped to reach the Islamic State, we wish we were in your place to punish the Crusaders day and night," Adnani declared.