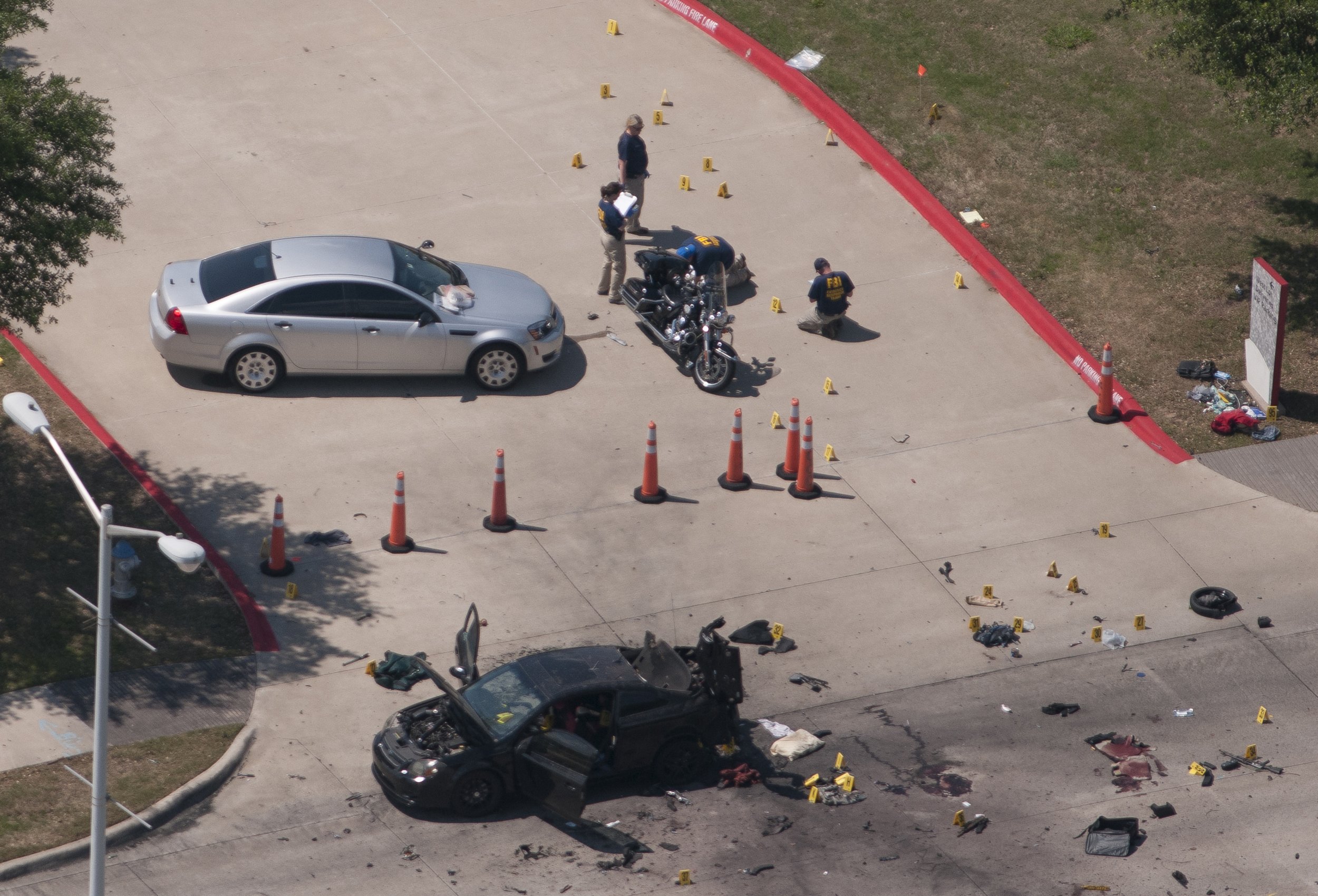 The trial of the lone survivor accused of helping to plan a mass shooting at a Muhammed cartoon contest in Texas in May is set to begin later this week, in what is believed to be the first federal trial of someone accused of supporting the Islamic State (ISIS) militant group in the U.S.
What Happened?
On May 3, 2015, Abdul Malik Abdul Kareem, 44, and two other men arrived at a cartoon contest and art exhibit at the Curtis Culwell Center in Garland, Texas—located around 18 miles northeast of central Dallas. The men, intending to attack the event, brought with them semi-automatic rifles and an ISIS flag. Two of the attackers, Elton Simpson and Nadir Soofi, opened fire on a security guard and died in a shootout with police, while Kareem was arrested.
Why Did They Target the Contest?
The Muhammad Art Exhibit and Contest was billed as an event highlighting free speech, and involved drawing cartoons of the Prophet Muhammed and other subjects, whose representations are deemed offensive to Muslims. The event was meant to be hosted by Pamela Geller, a prominent blogger and president of the American Freedom Defense Initiative, which a decade after the 9/11 attacks campaigned against a proposed Islamic cultural culture near Ground Zero in New York City, and believes in the "Islamization" of America.
People and organizations with a history of drawing the Prophet Muhammed have previously been targeted by armed Islamists. In addition to the high-profile example of the shootings in Paris at the Charlie Hebdo offices in early 2015, Molly Norris, a cartoonist formerly based in Seattle, went into hiding after she organized an "Everybody Draw Muhammed Day" on her Facebook page in 2010— which included images of Muhammed as a cup of tea and a spool of thread.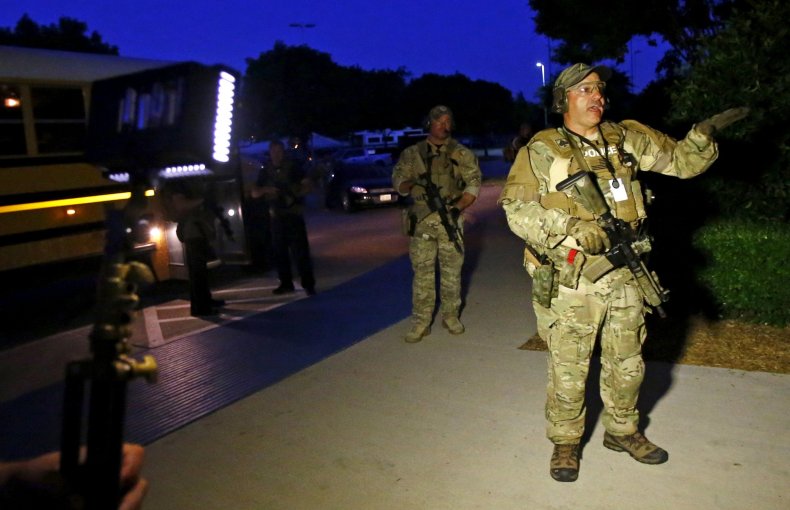 Kareem, Soofi and Simpson became radicalized and researched ways to travel to the Middle East to join and fight with ISIS, according to authorities. They also watched violent videos made by jihadists and attempted to procure pipe bombs.
ISIS claimed responsibility for the attempted attack several days afterwards during a radio broadcast from Raqqa, Syria, the group's de facto capital. It remains unclear whether the men were inspired by ISIS or responded to direct orders from the group to carry out an attack.
What Charges Does Kareem Face?
Kareem, the owner of a moving company, faces charges including conspiracy to provide material support to a foreign terrorist organization, and will appear in a Phoenix court for the first day of his trial on Tuesday. He's accused of hosting the two deceased gunmen at his house, with whom he allegedly went shooting in the Arizona desert, and supplied the guns that were found at the contest.
Prosecutors also allege that Kareem encouraged the other two men to carry out attacks in the name of ISIS, and looked into buying explosives to attack the University of Phoenix stadium where the Super Bowl was held in 2015.
Prosecutors say that Simpson accessed a list of addresses of U.S. military service members six weeks before the planned attack. The list was allegedly created by ISIS militants, and contained the names of those they wanted to attack. Simpson and Soofi also scoped out Arizona military buildings and discussed the possibility of attacking a base.
Simpson also contacted jihadists belonging to ISIS and other groups through social media and exchanged messages with one person in the days leading up to the attack, FBI Director James Comey said in December. However, the 109 messages sent between Simpson and his contact couldn't be accessed because they were encrypted, he added.
By the end of 2015, more than 60 people were charged with terrorism-related offences by the Justice Department—a record number.
What Does Kareem Say About All This?
Kareem denies the allegations against him. His defense lawyer, Daniel Maynard, previously attempted to get evidence against him thrown out, saying that he was distressed from diabetes when he spoke with FBI agents in two voluntary interviews in 2015.
Maynard also said evidence found on Kareem's computer should be disregarded, as it was illegally collected from a search warrant pertaining to Kareem's roommate, and not Kareem. The case, Maynard argued, is largely based on information provided by an unreliable and confidential informant.
Kareem changed his name from his birth name, Decarus Lowell Thomas, to his current name in 2013 and has been a Muslim throughout his adult life, according to the Associated Press. He was previously known to law enforcement, having first been interviewed in a 2011 terrorism investigation. Authorities found al-Qaeda material on Kareem's laptop and on a flash drive, although he denied the latter belonged to him.