ISIS Claims Responsibility for Garland, Texas Muhammad Cartoon Contest Shooting from Syria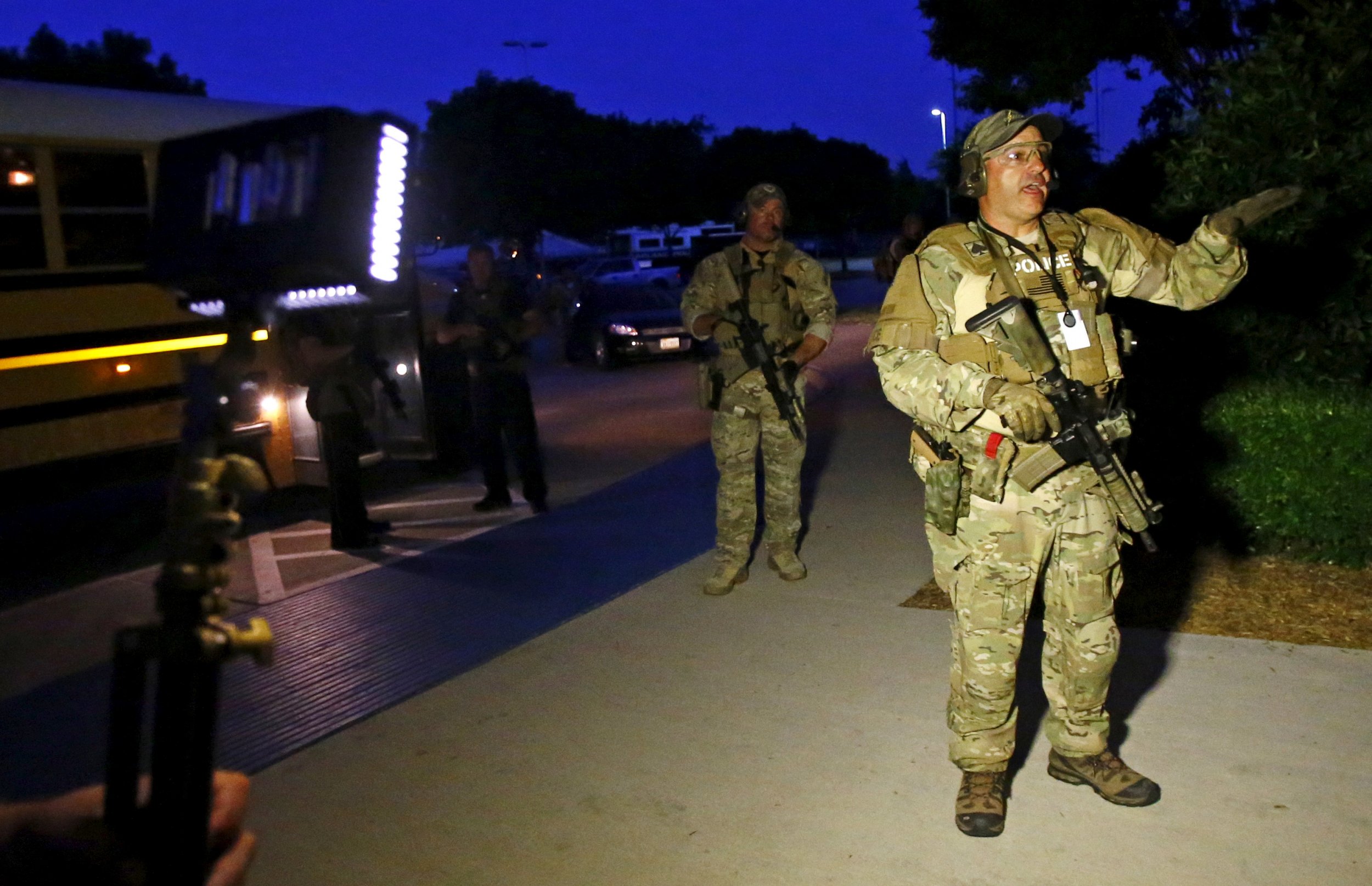 On Tuesday, the Islamic State issued a statement taking responsibility for a shooting that occurred at a Garland, Texas, Muhammad cartoon drawing contest on Sunday. The announcement was delivered by radio from a Raqqa, Syria, radio station.
"We tell ... America that what is coming will be more grievous and more bitter and you will see from the soldiers of the caliphate what will harm you, God willing," the message said, as heard and translated by the Associated Press.
The two men who carried out the attack, Elton Simpson and Nadir Soofi, were both killed by a police officer while attempting to open fire at the event. Simpson was linked to ISIS through social media posts and has previously been investigated for terrorism related activity.
Though ISIS has taken responsibility for the attack, it is unclear if they actually helped either Simpson or Soofi plot the shooting. As the Associated Press notes, ISIS may be "opportunistically claiming the attack."
Members of the terrorist group praised the failed attack online. The Islamic State also praised an attack on Charlie Hebdo, a French magazine known for drawing caricatures of the Prophet Muhammad. While some Muslims believe images of the Prophet to be blasphemous, others believe images and paintings of Muhammad are not banned.