Rhode Island, Nevada See Largest Rise in Gas Prices in Past Week
American drivers continue to feel the strain of rising gas prices as the national average reached an all-time record high of $4.17 per gallon, with Rhode Island and Nevada seeing the largest increase over the past week, according to AAA.
Rhode Island drivers can expect to pay $4.24 for a gallon of gas, an increase of 65 cents compared to last week, while a gallon of gas in Nevada costs $4.67, up from 64 cents the week before.
Oil prices have skyrocketed due to supply concerns after Russian President Vladimir Putin issued an attack against Ukraine 12 days ago. As the conflict rages on, crude oil prices surged to over $130 a barrel, and with Russia being one of the world's top oil distributors, people have started to feel the effects at the pump.
In the United States, gas prices hit a record high on Tuesday with the national average for a gallon of gas costing $4.17. The previous all-time record was set at $4.10 per gallon in July 2008 when the U.S. was about to enter the great recession and housing crisis, according to GasBuddy.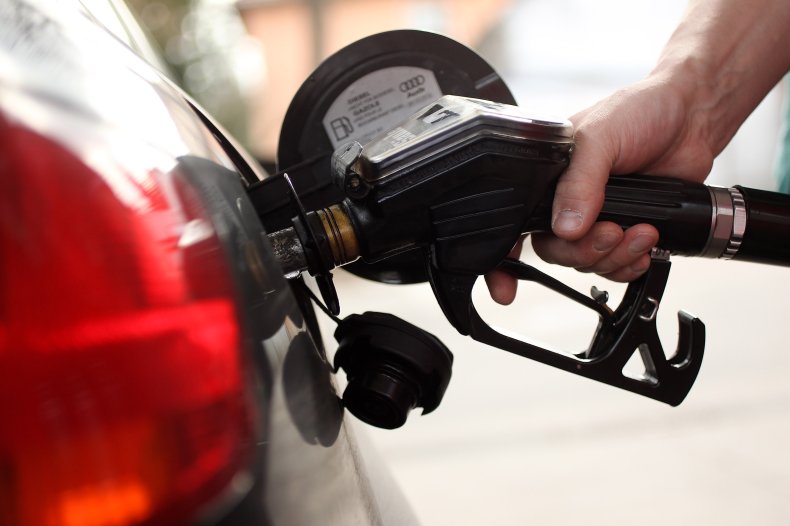 "Americans have never seen gasoline prices this high, nor have we seen the pace of increases so fast and furious. That combination makes this situation all the more remarkable and intense," said Patrick De Haan, head of petroleum analysis at GasBuddy.
The nation's average gas price has risen 55 cents per gallon from a week ago. Several states saw a larger hike in prices at the pump while several are paying more than the national average. Californians can expect to pay on average $5.44 for a gallon of gas although some are seeing prices closer to $7 a gallon.
States that recorded a major increase in gas prices include Rhode Island, Nevada, Connecticut, Kentucky and West Virginia. The states with the most expensive gas include California, Hawaii, Nevada, Oregon and Washington, according to AAA.
However, nearly half of the U.S. has yet to cross the $4 threshold including Oklahoma, Texas, Minnesota and Kansas, although it's unlikely the cost will stay that way for very long as prices could continue to break records.
"I've never seen a rise like this before," AAA spokesperson Andrew Gross told Newsweek. "But we've also never had these kinds of circumstances like we're facing right now like the world is facing right now."
Meanwhile, the international benchmark Brent Crude Oil hit $139 a barrel on Tuesday, but Russian Deputy Prime Minister Alexander Novak warned oil prices would spike to at least $300 a barrel if the West bans Russian oil imports. The U.S. did announce the ban of Russian fossil fuels on Tuesday with the U.K. planning to follow closely behind, Bloomberg reported.
Update 03/08/22, 1:30 p.m. ET: This article was updated with additional information and background.