Restaurant That Made Antisemitic Anne Frank Joke About Weather Apologizes
A New England restaurant issued an apology on Monday following backlash to a meme it posted to social media that many viewed as antisemitic.
The situation began on Friday when the Atlantic Sports Bar and Restaurant in Tiverton, Rhode Island, posted a meme to its official Facebook page about the recent heatwave that hit the Northeast U.S., according to WLNE News. The meme featured a famous black and white photo of Anne Frank and made a joking reference to "an oven."
As of Sunday, the post had been deleted amid a swift backlash accusing the restaurant of antisemitism and of making light of the Holocaust. In its apology post on Monday, the business admitted that "the post was poorly thought out and we realize that it was incredibly inappropriate and does not reflect our values as members of our community."
"There is no excuse for the sharing of this post, and there is nothing we can do to rectify it, all we can do now is offer our deepest apology to those who were rightfully hurt by our actions," the restaurant's post continued. "The Atlantic Restaurant prides itself on being a tolerant, inclusive, and safe space for all people."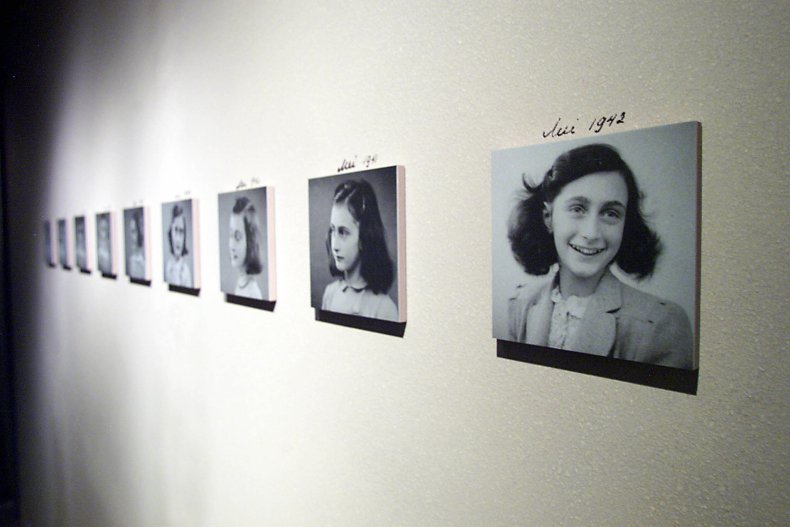 "Unbelievable that anyone would find that [meme] funny," Facebook user Karen Lamson Mckenny posted, according to the Daily Beast. "It's disgusting, horrific, and you need to actually apologize to start. And then again and again and again. I can't get my head around who would make the meme or share it. Shame on you."
In the immediate aftermath of the offensive post, some users began to accuse the restaurant of deleting negative comments, the Daily Beast added.
The restaurant has also pledged to stay "vigilant in vetting all social media posts to ensure that nothing like the events of this past week ever happen again."
"We appreciate the outpouring of support, as well as the outpouring of rightful criticism, this will certainly be a teachable moment for our team," the restaurant said, according to WLNE.
"It's unconscionable that it took the restaurant more than 24 hours to recognize the blatant antisemitism contained in the meme," Robert Trestan, a regional director for the Anti-Defamation League, told Newsweek in a statement about the incident. "There is simply no excuse for posting a vile antisemitic message like this. Management and ownership should immediately educate themselves about the history of the Holocaust and stop the perpetuation of harm."
As of Tuesday, the Atlantic Sports Bar & Restaurant's Facebook page could no longer be viewed. The page does not appear when searched for on Facebook, and when the link is clicked after a Google search, a message appears noting that the page "isn't available right now." It explains that when this happens to Facebook pages, it is "usually because the owner only shared it with a small group of people, changed who can see it, or it's been deleted."
Updated 7/26/2022, 5:35 p.m. ET: This article was updated to include a statement from the Anti-Defamation League.