'RHOP' Fans Turn On Robyn After Dramatic Miami Episode and Wendy Clash
The Real Housewives of Potomac (RHOP) fans have turned on cast member Robyn Dixon after the latest dramatic episode.
Dixon, 43, who had long been a fan-favorite on the Bravo series, has been called out by viewers over her treatment of her co-star Wendy Osefo, 38.
The pair are currently starring on Season 7 of RHOP together but have clashed several times in recent episodes and things appeared to come to a head during Sunday evening's installment.
On the latest episode, the cast, which also includes Gizelle Bryant, Mia Thornton, Karen Huger, Ashley Darby and Candiace Dillard-Bassett, continued their trip to Miami.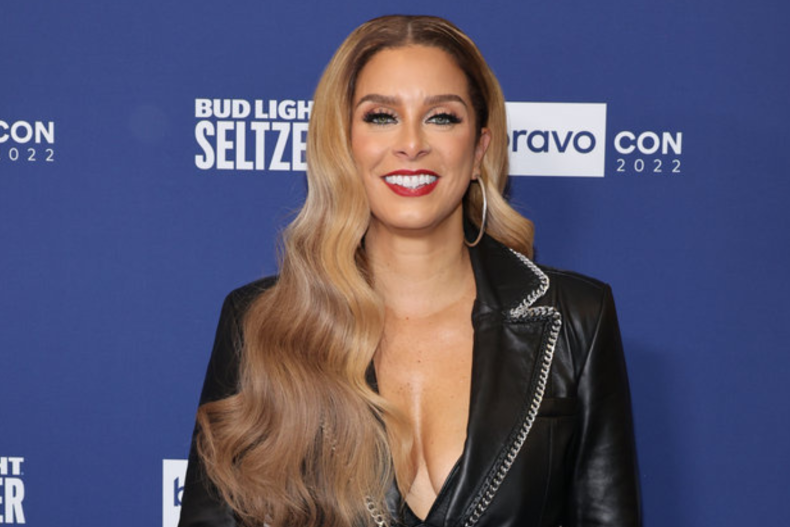 One evening, the ladies went out for dinner at a restaurant owned by Peter Thomas, the ex-husband of The Real Housewives of Atlanta star Cynthia Bailey. Earlier in the season, Thomas had discussed setting up a restaurant with Osefo, but it had not yet come to fruition.
While eating at the restaurant in Miami, Thornton, who is close friends with Thomas, began stirring the pot and talking to Osefo about what had happened with the restaurant deal, which Osefo believed was still in progress.
Things between the ladies escalated and eventually they began shouting at each other across the table, before Thornton threw a drink over Osefo and security had to step in to keep her away from her co-star.
During the scenes, Dixon, who has two sons with fiancé (and ex-husband) Juan Dixon, got her phone out and began filming the altercation, calling Osefo "antagonistic" and telling her to "shush."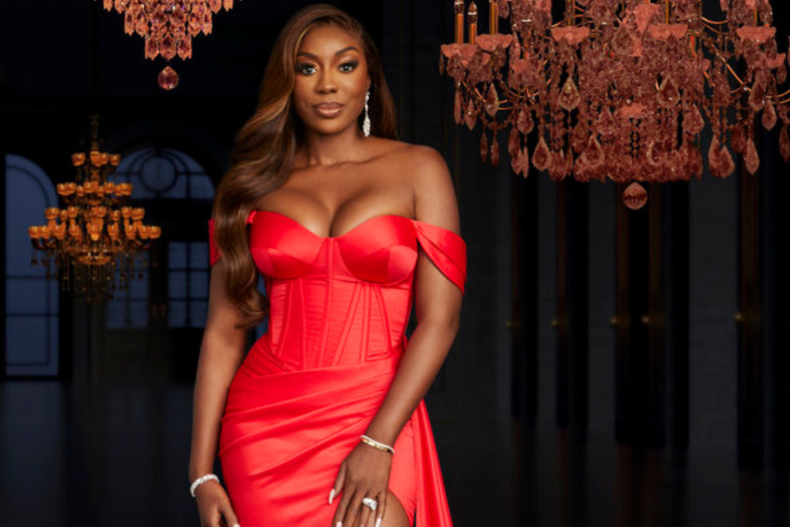 Thornton then left the restaurant after being escorted out for attempting to get physical again with Osefo.
At the end of the episode Dixon and Bryant went to comfort Thornton, leading to Osefo stating that she did not want to be around "Mia sympathizers" or people "who condone violence."
After the episode aired, fans were left unimpressed with Dixon's actions during the tense moment, and some even accused the star of "bullying" Osefo by filming her on her phone.
Taking to Twitter one fan posted: "This was legit a set up for Wendy and I strongly hope this is her last season bc the way big bully Robyn, bandit gizelle, and big foot Mia legitimately encouraged her to physically fight someone knowing how much she could lose is just a giant red flag #rhop."
"It's the way Robyn is trying to bully Dr.Wendy thinking she's going to take it for me Lmaoo. #rhop," added another RHOP viewer.
Another wrote: "Robyn is the biggest bully. Omg I'm angry for Wendy #RHOP."
Dixon was not the only cast member who received backlash from fans, as Thornton and Bryant also came under fire for their behavior.
"#rhop is not fun this year. Mia is trash. Robyn is a bully with an aggression problem, Gizelle is just straight up miserable," posted on viewer on Twitter.
Newsweek has contacted representatives for Dixon for comment.
The episode comes just weeks after Dixon shared an awful message she had received from a viewer on Instagram, who berated the star for her ongoing tension with Osefo and ended the message with, "I hope you die."
Dixon captioned the screenshot: "This woman hopes I die over some people that don't even know she exists. Sick. No need to harass her for her evil wishes, she is unfortunately one of many.
"I will just continue to pray for protection for me and my family and my cast mates, who will also be harassed at some point over this long season because we are all humans and far from perfect, from those wishing harm and evil over us...because of a TV show smh."
The Real Housewives of Potomac continues Sundays at 8 p.m. ET on Bravo.