'Rhythm + Flow' Format: How Does the Show Work and Who Judges With Cardi B?
Netflix is now airing episodes of Rhythm + Flow, its new hip hop competition show looking for the latest rap superstar. Cardi B, Chance the Rapper and Tip "T.I." Harris lead the show's judges panel, with a number of hip-hop legends helping them out across the season.
Rhythm + Flow has a different format to other talent shows, as revealed by Snoop Dogg in the show's intro when he says "this ain't The Voice, motherf****r." Here's how the show works and the celebrity judges Netflix viewers can expect to see in the new series.
How does Rhythm + Flow work?
Described as a "three-week event" by Netflix, the show's 10 episodes will be released in three batches on October 8, October 16 and October 23.
The first four of these episodes are audition rounds, the first round taking place in LA with Cardi, Chance and T.I. joined by Snoop Dogg to give them a more local point of view. Before the auditions, filmed in front of a live audience in Hollywood's Nightingale Plaza, the judges talk to local rappers to get their recommendations of other acts they need to see.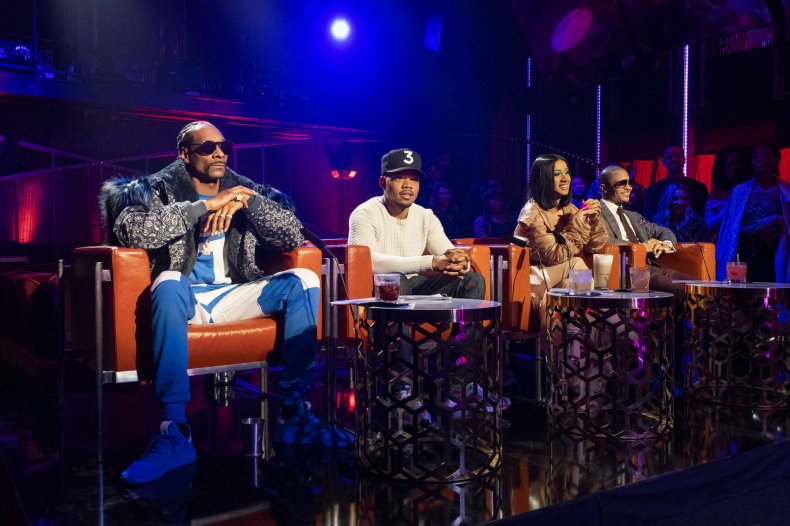 For the next three episodes, the three main judges all return to their hometowns for more auditions, with Cardi heading to New York, Chance heading to Chicago and T.I. going to Atlanta. In each episode, that edition's judge meets with a local rap celebrity to get their recommendations before they and two more legends hold auditions.
These four audition episodes, which are all streaming on Netflix now, will whittle the contestants down to 30, who then over the course of two weeks have to go through a series of challenges that test their look, talent and star power.
First all 30 rappers have to perform in a cypher, which sees the performers rap one after the other in an uninterrupted chain. They then start to get eliminated via a series of rap battles that put one act against another.
The contestants who make it through this round then get to record original songs, as well as provide featured verses for stars like DJ Khaled, John Legend and Jhene Aiko. There are then music video and live performance rounds before the ultimate champion is crowned.
This winner of Rhythm + Flow takes home a $250,000 prize plus a spot on Spotify's Rap Caviar Live show.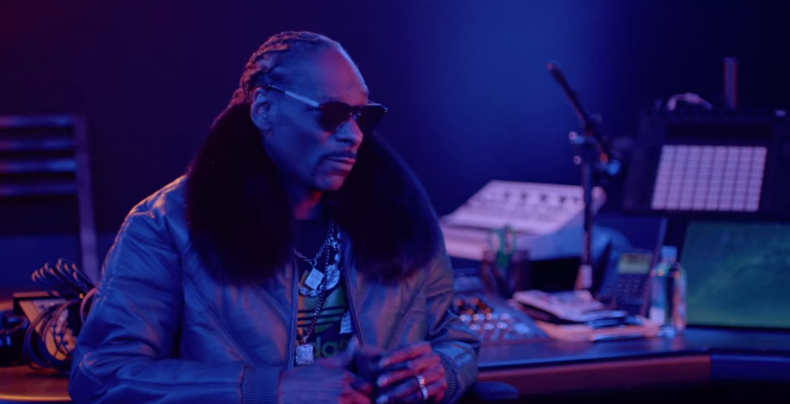 Who are the Judges on Rhythm + Flow?
At each stage of the Netflix competition, Cardi, Chance and T.I. are joined by guest judges and stars who help them decide who should go through. So far, the following have been confirmed as appearing by Netflix.
Los Angeles auditions: Nipsey Hussle, Anderson .Paak and Snoop Dogg help T.I., Chance and Cardi respectively before the auditions, with Snoop returning to join the judges' panel at the tryouts themselves.
New York auditions: Cardi speaks to radio host Ebro Darden before Fat Joe and Jadakiss join her at the auditions.
Atlanta auditions: T.I. meets with Killer Mike before he is joined by Quavo and Big Boi.
Chicago auditions: Chance is joined by Lupe Fiasco before judging the auditions with Twista and Royce da 5'9".
Featured verses: The rappers who make it through to this round get the chance to work with artists like Jhene Aiko, Tory Lanez, Ty Dolla $ign, Miguel, Teyanna Taylor, John Legend and DJ Khaled.
Episodes of Rhythm and Flow drop on October 9, October 16 and October 23 on Netflix.