WWE Legend Ric Flair Reveals Distaste For Manchester United, Backs Leicester City For Premier League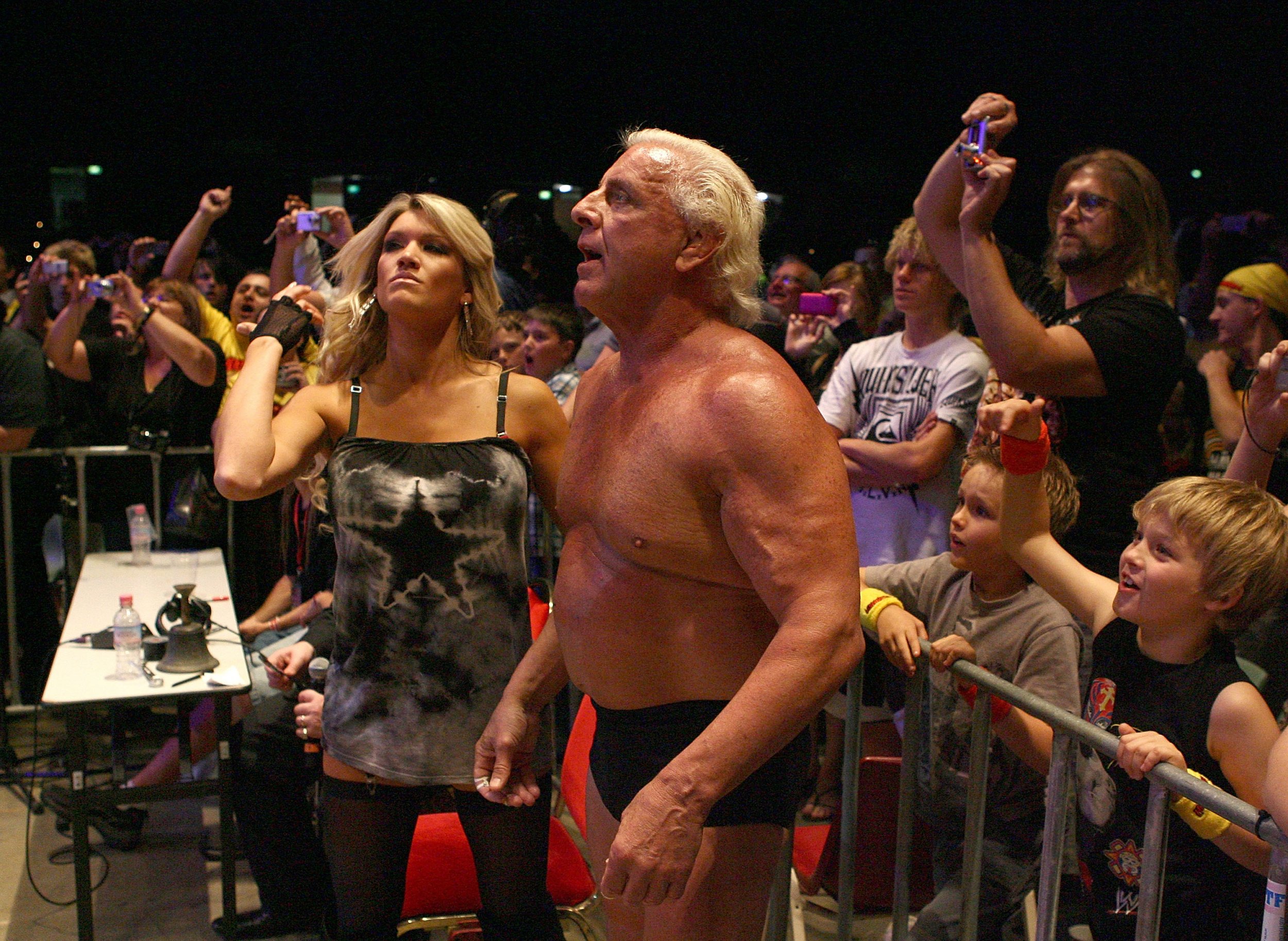 As Leicester City closes in on an unlikely English Premier League title triumph, it may need all the exhortations it can get to straggle over the finishing line.
Still, the encouragement it received on Tuesday evening came from a particularly unusual source.
Ric Flair—real name Richard Fliehr, nicknamed the "Nature Boy" and acclaimed as one of the finest, and best-known, professional wrestlers of all time—delivered a typically stylish speech in which he backed Leicester for the league and also managed to insult Manchester United.
"Boys, I heard it's one in 500 million, that's the odds of you guys winning," Flair shouted to BBC Radio 5 Live. "You've come this close, you've walked that aisle, you've played and beaten the best. Bring it. Don't look back, just look forward. Manchester United—you've got no game. Leicester City all the way."
Flair finished with a burst of his famous catchphrase, the wolf-like "Wooooo" catcall.
Leicester plays Swansea City next, on Sunday, followed by its pivotal fixture against United on May 1.
Claudio Ranieri's club slipped up a little at the weekend, with a 2-2 draw against West Ham, and let Tottenham Hotspur, its only remaining challenger for the title, chase to within five points with a 4-0 victory over Stoke City on Monday night.
Flair, of course, knows a little about winning major championships. The 67-year-old, who last appeared as a combatant in a WWE ring in an emotional "career threatening match" with another icon of pro wrestling, Shawn Michaels, at WrestleMania 24 in 2008, won 16 world titles in his career.