Credit Suisse Will Collapse Next, Robert Kiyosaki Warns
Robert Kiyosaki, author of the bestselling book Rich Dad Poor Dad and one of America's best-known financial gurus, is predicting that Zurich-based investment bank Credit Suisse will be the next bank to fail because of the trouble in the bond market.
In an interview with Fox Business, now available on YouTube, Kiyosaki said he was "concerned" about the situation, adding: "The problem is the bond market, and my prediction—I called Lehman Brothers years ago—and I think the next bank to go is Credit Suisse…because the bond market is crashing."
Kiyosaki, who founded his business Rich Dad Company on the back of the popularity of his 1997 bestseller, recommended people buy gold and silver to keep their savings safe as he expects the Federal Reserve to print more money to keep the U.S. economy afloat.
"BAIL OUTS begin. More fake money to invade sick economy. Still recommend same response. Buy more G, S, BC. Take care. Crash landing ahead," Kiyosaki tweeted on Monday.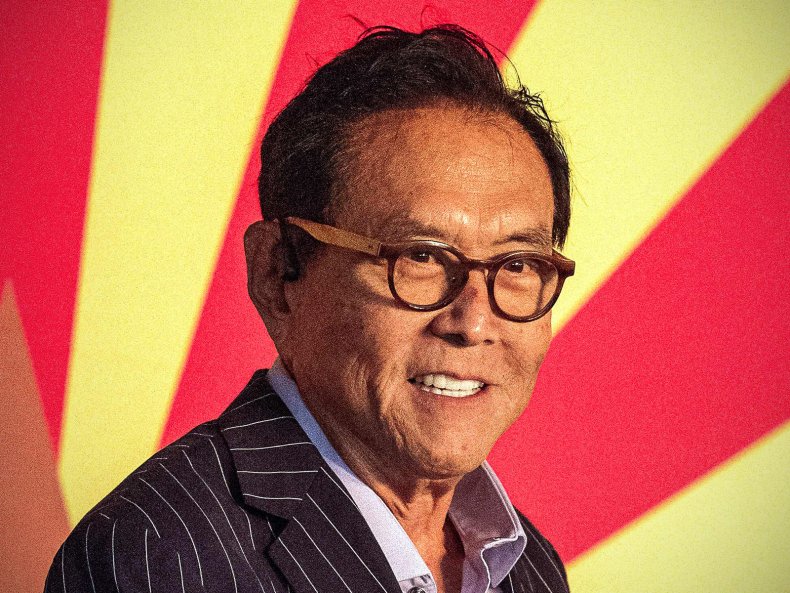 Credit Suisse's shares sank after the collapse of Silicon Valley Bank (SVB), hitting a record low on Monday morning on Switzerland's stock exchange. The investment bank's shares dropped more than 12 percent, and were trading at 2.20 Swiss francs ($2.41) per share, down from a previous low of 2.41 francs ($2.64) on Friday. Shares were down almost 20 percent year on year.
Adding to investors' concern for Credit Suisse, the price of some of its bonds also fell sharply in the wake of SVB's demise.
Also on Monday, Swiss regulator FINMA announced it was trying to identify any potential risk of contagion from SVB's meltdown to Switzerland's banks and insurers. Shares for UBS, another Swiss bank and a Credit Suisse competitor, also slumped on Monday, falling by more than 7 percent.
The regulator didn't specify which measures it could take to help the country's banks, but said that it was "closely monitoring Credit Suisse as part of its supervisory activities."
The bank—Switzerland's second biggest—is still recovering from a series of crises, legal controversies, bad press, and scandals to hit it in recent years. In January 2022, its chairman, Antonio Horta-Osorio, resigned after being found flouting COVID-19 rules. The following month, the bank was in the spotlight because of accusations that it counted human rights abusers and sanctioned businessmen among its clients.
In June, Credit Suisse was convicted by Switzerland's Federal Criminal Court of failing to prevent money laundering by a Bulgarian cocaine trafficking gang. It was Switzerland's first criminal trial of one of its major banks. In October, the bank agreed a €238 million ($256 million) settlement to end a French probe surrounding an alleged money laundering and tax evasion scheme between 2005 and 2012.
As the Swiss bank has been in trouble for some time now, it's not yet clear how the SVB's collapse will influence its fate. However, emergency measures taken by President Joe Biden to contain collateral damage and contagion from SVB's meltdown failed to reassure the markets on Monday, even after the Biden administration announced that all SVB depositors—insured or uninsured—would be protected and able to access their money.