Oklahoma Appoints Independent Counsel to Review Richard Glossip Case
Oklahoma Attorney General Gentner Drummond has appointed an independent counsel to conduct a comprehensive review of Richard Glossip's murder conviction and death sentence.
Glossip, 59, was sentenced to death in the 1997 murder-for-hire killing of his boss, Oklahoma City motel owner Barry Van Treese, but has long maintained his innocence.
He is scheduled to be executed on May 18—a date that was rescheduled from one in February after Oklahoma's Court of Criminal Appeals agreed to slow down the pace of the state's upcoming executions.
Drummond on Thursday announced the appointment of former District Attorney Rex Duncan to review all aspects of Glossip's case, including the initial police investigation, two separate trials, sentencing and appeals.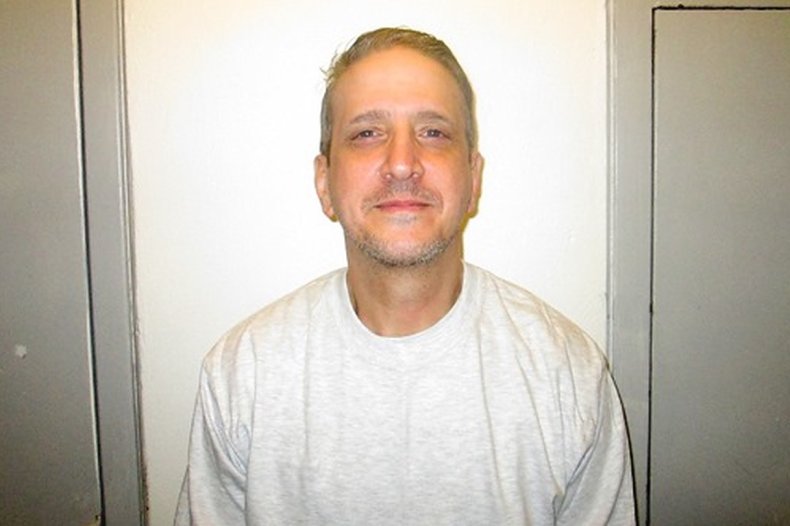 "Circumstances surrounding this case necessitate a thorough review," Drummond said in a statement.
"While I am confident in our judicial system, that does not allow me to ignore evidence. This review helps ensure that justice is served, both to the Van Treese family and the accused."
Glossip's attorney, Don Knight, said he was thankful for Drummond's decision.
"From the beginning of our work on this case, all we have asked for is a fair review of all the evidence," he said in a statement to Newsweek.
"The new evidence we have uncovered since 2015 shows conclusively, as the first independent investigation by Reed Smith found, that no reasonable juror who viewed all the evidence would find Mr. Glossip guilty of murder for hire.
"We are confident that this new investigation will reach the same conclusion. Richard Glossip is innocent of this crime. We look forward to fully cooperating with Rex Duncan so that he can complete his work as expeditiously as possible, and the State can begin to right this terrible wrong."
An independent investigation by Texas law firm Reed Smith last year raised concerns about lost or destroyed evidence in the case.
It also found that a detective who was biased against Glossip improperly asked leading questions to a co-defendant, Justin Sneed, to implicate Glossip in the killing.
Sneed, a handyman at the motel where Glossip was the manager, admitted beating Van Treese to death with a baseball bat, but he said he did so at Glossip's direction after he promised him money. He was sentenced to life in prison and was a key witness against Glossip at both of his trials.
Glossip's attorneys have asked the Oklahoma Court of Criminal Appeals for a new evidentiary hearing in light of the investigation's findings.
More than 60 state lawmakers, including many who support the death penalty, have also called for a new evidentiary hearing in Glossip's case.
Glossip's latest execution date is the ninth he has faced since 2014.
He has been within hours of being executed three separate times, including in September 2015 when prison officials realized they had received the wrong lethal drug.
That mix-up helped prompt a nearly seven-year moratorium on the death penalty in Oklahoma, which ended in October 2021 with the execution of John Grant.
The state has executed seven other inmates since then, including Scott Eizember in January.