'Rick and Morty' Season 4 Episode to Premiere at Adult Swim Concert Headlined By Dethklok
Rick and Morty Season 4 will premiere in November, but at least one episode will have an early release date, screening at the Adult Swim Festival in Los Angeles the weekend of November 15 and 16.
"Come watch a never-seen episode" of Rick and Morty Season 4, the Adult Swim Festival announcement reads. The all-weekend concert is headlined by Dethklok, the quasi-fictional metal band from Adult Swim and creator Brendon Small's Metalocalypse, which ended in 2013 with the rock opera Doomstar Requiem. Other acts include Captain Murphy, Jamie XX, Vince Staples, Young Thug, Tierra Whack, Lil Nas X, Geto Boys, Freddie Gibbs & Madlib and more.
In addition to Rick and Morty, other Adult Swim affiliated comedians and creators will also appear, including Conner O'Malley, Jena Friedman, Genndy Tartakovsky and Joe Pera.
Rick and Morty Season 4 doesn't yet have an official premiere date, so it's as yet unknown whether the Adult Swim Festival will screen an upcoming episode early, or will be simultaneous with the broadcast debut of Season 4. Either way, November will see the end of a more than two-year wait since the Season 3 finale aired in 2017. The upcoming season of Rick and Morty was delayed by protracted negotiations, which resulted in a 70-episode order.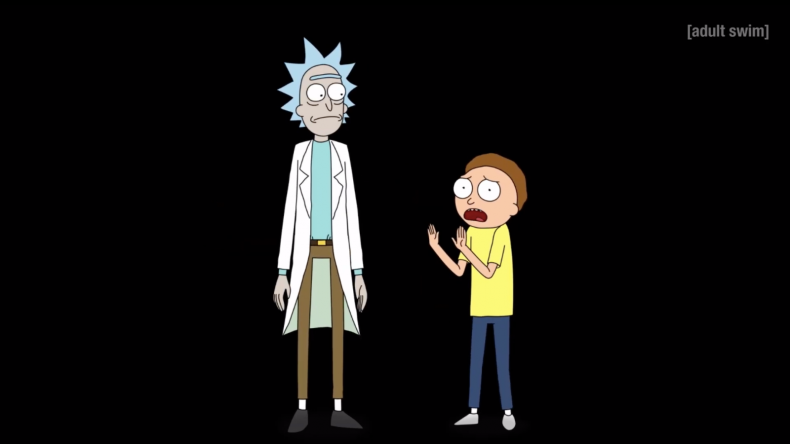 Little is yet known about the upcoming season of Rick and Morty. Co-creator Justin Roiland has hinted the season will include a variation on the "Interdimensional Cable" episode, which swaps out a complicated story for improvised vignettes. Season 3 replaced Interdimensional Cable with "Morty's Mind Blowers." Guest voices joining the upcoming season include Sam Neill and Paul Giamatti. Elon Musk is also likely to make a guest appearance on the show.
"It's coming," Beth Smith voice actor Sarah Chalke told Entertainment Tonight Canada in April. "I cannot say when, we're making them right now, though, and I'm excited for you guys to get to see them."
"We're very excited. We're working on them, they're going to be great," Roiland said after the November premiere date was announced.
Tickets for the Adult Swim Festival, featuring the premiere of a Rick and Morty Season 4 episode, are available now from AdultSwimFestival.com.