Rick Santorum, the Hardest-Working Man in Iowa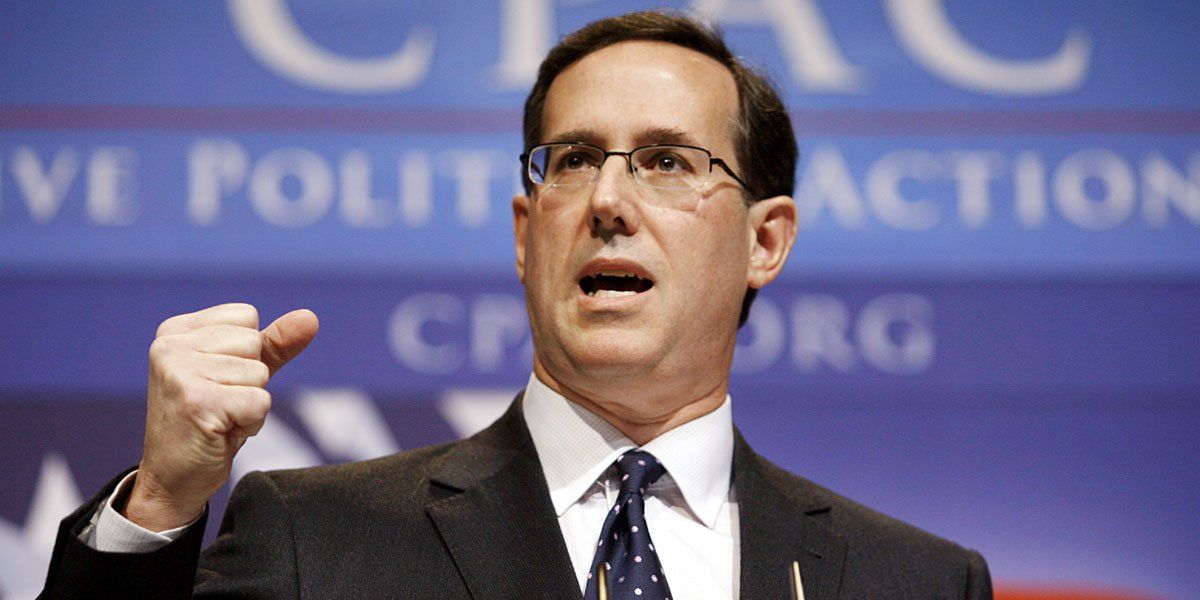 Iowa voters are famously demanding of candidates. With the earliest caucus in the nation, they're used to intense attention from candidates, and are apt to dismiss a contender they haven't met. But Iowans give as good as they get. Properly wooed, they can reward candidates with a shot of crucial early momentum. Their affection for John Edwards—and his wife, Elizabeth—put the son of a mill worker on the 2004 map. Hillary Clinton's decision not to invest heavily in the state permanently hobbled her candidacy in 2008. Rick Santorum has evidently taken good notes.
The Iowa caucuses are still more than a year away, and already the former senator from Pennsylvania has spent 14 days in the state since the 2008 election—more than any other potential Republican presidential candidate, according to Democracy in Action, which tracks candidate visits to Iowa. He wrapped up his latest visit to the Hawkeye State on Thursday, where, over two days, he met with Tea Party activists near Davenport, talked to Republican leaders in Des Moines, and spoke out against the tax bill currently before Congress. While Santorum, like the rest of the Republican field, hasn't yet announced a run, it looks increasingly likely. He said Wednesday that he would have a full-time staffer on the ground within the first three months of 2011.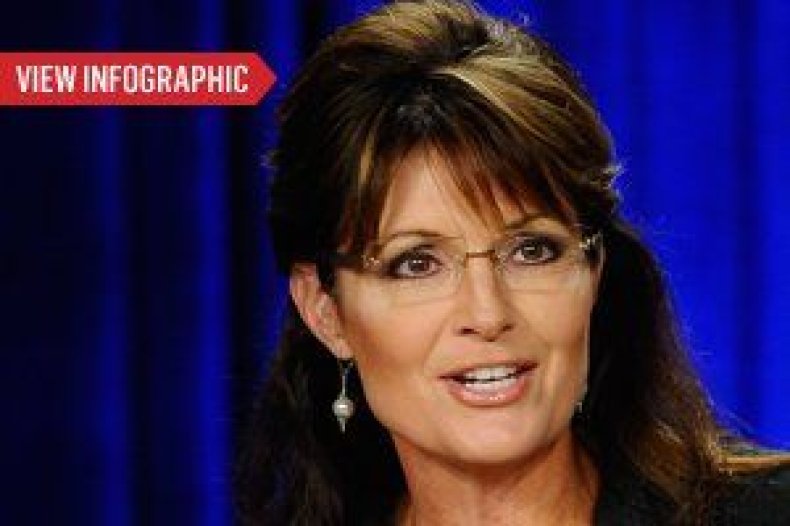 Can incessantly pounding the pavement catapult a long-shot candidate to victory in the January 2011 caucus—and perhaps in the overall fight for the nomination? Certainly Santorum's combined fortnight in Iowa could give him a leg up on his less-present potential rivals. Minnesota Gov. Tim Pawlenty, who enjoys easy travel to Iowa because of his proximity, is just behind him, with 11 days in the state. (Oddball libertarian Gary Johnson, former governor of New Mexico, has spent 10 days there, but the figure is skewed by a seven-day bicycle trip he participated in.) But Santorum's been working especially hard in the state. In addition to his frequent visits, he launched a state political action committee—the Iowa Keystone PAC—in October. Santorum pledged to spend $25,000 in Iowa in the last weeks of the campaign (public disclosures haven't yet been filed, and Santorum's office did not return calls from NEWSWEEK). Of the 10 candidates to whom Iowa Keystone donated, eight won in November. Socially conservative candidates tend to do well in Iowa—see Huckabee, Mike—so it's the logical place for Santorum to gain traction.
But he will still need all the help he can get. Once seen as a rising star within the Republican Party, the staunchly Catholic senator rose to the No. 3 spot in the Senate Republican leadership. He also gained attention for his strict social conservatism, especially when he likened homosexuality to bestiality. But in 2006, he was washed out of office by the Democratic wave, losing to Bob Casey by a whopping 17 points. Since then, he's been quietly picking up the pieces, serving as a senior fellow at the Christian think tank the Ethics and Public Policy Center, contributing to Fox News, and building the national political action committee America's Foundation.
Two major obstacles remain. The first is Huckabee, the former governor of Arkansas and a Baptist minister, who convincingly won the 2008 Iowa caucus and will likely run again. The two men are competing for the same conservative social-values voters, who've already pulled the lever for Huckabee. And while Santorum talks about getting a single employee on the ground, Huckabee still has an impressive ground organization mostly intact. "Huckabee has a good grassroots organization in Iowa," says Trudy Caviness, a member of the Iowa GOP Central Committee and chair of the Wapello County GOP. "Bob Vander Plaats ran that, and his [unsuccessful 2010] run for the governorship kept it together. Some of the other campaigns went away." But Huckabee isn't ironclad, and fundraising in particular is his Achilles' heel: in the 2010 cycle, even Santorum outraised him, $2.5 million to $1.6 million—to say nothing of Sarah Palin, Mitt Romney, and Pawlenty's financial prowess.
The Pennsylvanian's second obstacle is his anonymity. In every major national poll in the last three months, he's running at 2 percent or less—if he's mentioned at all. And that's where all the travel comes in. It's a smart bet, says Christopher C. Hull, a political scientist who looked at Iowa caucuses from 1976 to 2004 for his book Grassroots Rules: How the Iowa Caucus Helps Elect American Presidents. For every day a candidate spends in Iowa, he or she gets a 0.06 percent bump in caucus returns—that is to say, a candidate who spends 100 days in the state can expect a 6 percent increase in returns. That bump is small, but Hull says that the increasing influence of the Internet has changed the dynamic in Iowa, so that a win there could make Santorum (or another candidate) a sudden frontrunner in a way it couldn't have in 1980. "What I've found is that momentum appears to be mattering more each cycle starting in 2000, and the reason is, in my view, that the Internet is changing the game," he says. "If you catch the wave, you can raise money so much faster than you used to be able to do." Barack Obama was able to dominate Hillary Clinton in this way. "He was arguably the first candidate who used momentum gathered on the Internet to pass a frontrunner and beat her."
Of course, that depends on creating the wave in the first place. And while the caucus is still more than a year away, interviews with a few Hawkeye State Republican movers and shakers suggest there's still work to be done. When asked who was making a dent around Sioux City, part of which he was just elected to represent in the state Senate, Republican activist Bill Anderson reeled off the usual suspects: Palin, Romney, Pawlenty. What about Santorum's aggressive campaigning? "Now that you say that, he was in Sioux City," Anderson said after a pause. "I don't hear people talk about him, however." Rick Santorum, call your travel agent. Again.