Rick Scott Suggests U.S. Troops on Ground in Ukraine Should Still Be An Option
Senator Rick Scott, a Republican from Florida, said in an interview scheduled to air Sunday that sending U.S. troops to Ukraine shouldn't be taken "off the table."
In his interview with journalist Greta Van Susteren, Scott said that the goal of the U.S. response should be to provide the Ukrainians with resources to fight the Russians on their own. However, he also said, "you should always keep all your options open."
According to a transcript of the interview, Van Susteren asked him if there was a point at which he would want to "put U.S. troops on the ground in Ukraine."
"We'll provide money for humanitarian relief and weapons, but is there a point where you'd want to have U.S. soldiers in there?" she asked.
"I think, Greta, the way you should look at it is you should always keep all your options open," Scott responded, adding that he's hopeful that with the right resources, the Ukrainian people and their military will be able to defend their freedom.
"But your hope is that you would never, ever again, ever have to put American men and women at risk. I don't think you should ever take it off the table. But the goal here is to give Ukrainians the resources so they can do this on their own," the senator concluded.
The Biden administration has said that it will not send U.S. troops to Ukraine. During a speech on February 24 in which he announced new sanctions on Russia, President Joe Biden said, "Our forces are not and will not be engaged in the conflict with Russia in Ukraine. Our forces are not going to Europe to fight in Ukraine but to defend our NATO Allies and reassure those Allies in the east."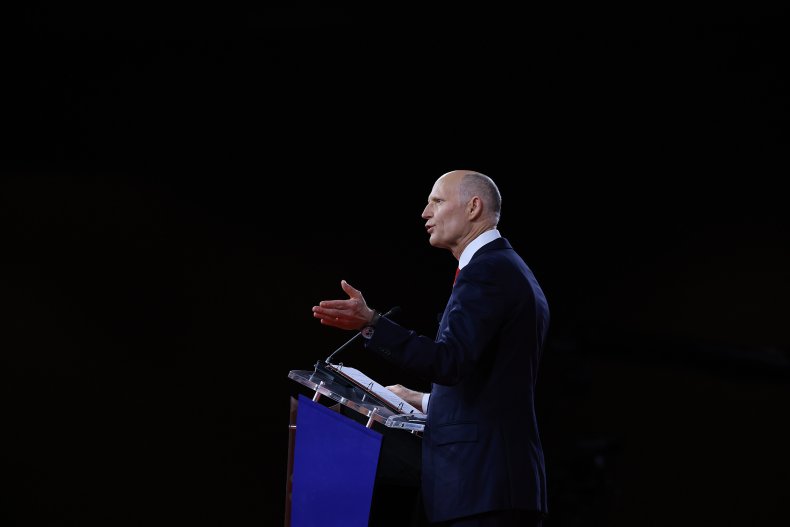 Vice President Kamala Harris reiterated this message during an interview with TODAY this week.
"As we've said, and I'll repeat, we're not going to put U.S. troops on the ground to fight Russians in Ukraine, down on the ground or in the air. However, we have been supplying Ukraine and our allies with an extraordinary amount of support that is about security assistance and military assistance," she said.
The U.S. and Ukraine's European allies have also declined to impose a no-fly zone over Ukraine, citing concerns that such a move would escalate the conflict.